When the team behind Scoffable saw an opportunity in the premium soft drinks' market, they picked up the gauntlet and spent three years developing the new drink which is being launched this month.
Scoffable co-founder Michael Brown said: "Creating BREW has been a labour of love for us.
"Initially it's fair to say that neither of us had any idea of what was involved in creating a soft drink and this project started out with curiosity about whether we could create something we personally would like to drink.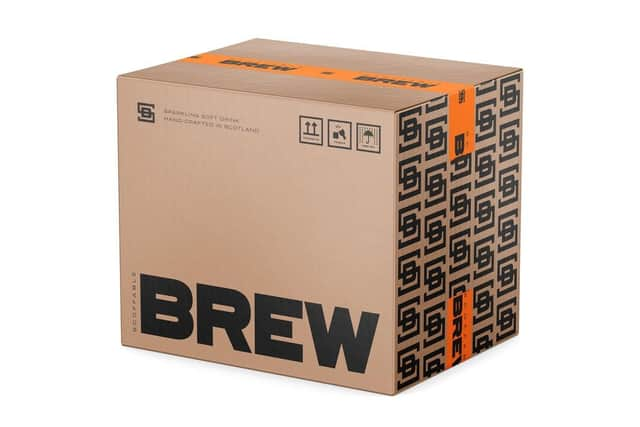 "Now we have boxes ready to deliver to customers and it's hugely exciting to have something ready to share with the world."
Michael and fellow Scoffable co-founder Daniel Jones aren't new to spotting an opportunity and developing it with public appeal in mind.
They launched Livingston-based Scoffable, an easy order takeaway app in 2010. It now partners with around 600 takeaways across Scotland, bringing diners the best of foods, with the best of service.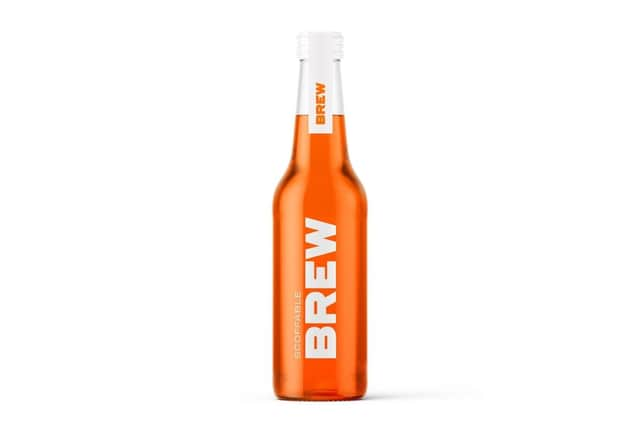 Michael said: "At the outset, our guiding principle for Scoffable was to create the best experience for customers. We've been pushing really hard and now we think we've achieved that. Our app is easy to use and easy to navigate."
It was a tried and tested journey; and now Michael and Daniel are hoping that same determination will pay off with the launch of Scoffable BREW.
The pair put their palates through their paces in the three years they worked on the drink, which has been crafted with "secret ingredients".
Their challenge was kickstarted after the Soft Drinks Levy (more often known as the Sugar Tax) was introduced in Scotland in 2018.
Many soft drinks manufacturers changed the recipe of their drinks to reduce the amount of sugar, replacing it with artificial sweeteners.
Daniel said: "Some of our favourite drinks changed their recipes because of the 'sugar tax'.
"We felt it was really noticeable, the drinks tasted harsh with artificial sweeteners.
"And so, we were inspired to create our own drink; to create the taste we enjoyed.
"We've worked hard to make a drink which has an amazing, authentic flavour, that doesn't have that harsh aftertaste.
"To us, it's a taste of Scotland. Inspired by lost recipes."
The new drink Scoffable BREW is hand-crafted in small batches in Scotland. BREW comes in boxes of 12 x 330ml glass bottles at 23.99, including delivery.