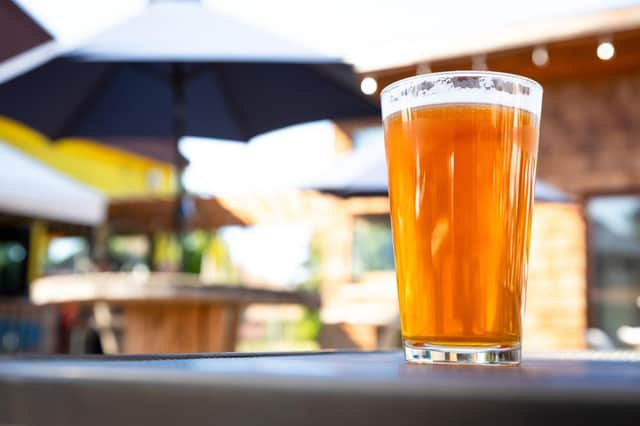 Scotland was able to move into phase three of its lockdown exit strategy on 10 July, implementing a phased approach to lifting lockdown measures.
While different lockdown measures will be lifted across a few different dates, from 15 July, pubs and restaurants across Scotland were able to reopen their doors to the public once again after being closed due to lockdown procedures.
But as venues welcome back customers to their premises, visiting a restaurant or a pub will not be the same as it was before the coronavirus pandemic swept across the UK.
This is everything you need to know about the new rules and measures customers will have to follow when visiting a pub or a restaurant in Scotland.
What has Nicola Sturgeon said?
Restaurants, bars and cafes were permitted to serve customers indoors from 15 July, but this was subject to physical distancing rules and public health advice.
Other services like hairdressers and barbers were also able to reopen from 15 July, also with enhanced hygiene measures in place.
Museums, galleries, cinemas, monuments and libraries can reopen as well with social distancing measures in place, such as an advanced ticketing system.
In the updated lockdown route map, it explained that as Scotland moves into phase three, "it's important that we all recognise that the virus has not gone away" and that other parts of the world have seen a resurgence in cases.
In an updated lockdown route map, it outlined how those in the hospitality sector would have to adapt to serve customers.
These are examples rules the venues in the hospitality sector will have to implement according to the route map:
- No standing – all customers must be seated
- Face coverings worn by staff
- Clear systems for safe ordering and payments
- Clear systems for safe use of toilet facilities
- Use of screens between seating areas
- Reduced noise measures e.g no background music, to reduce the need for customers to raise their voices
- Clear messages on need to provide contact details to support Test & Protect
Customers will be expected to provide personal details such as their name and contact number to provide to the Test and Protect service, if requested.
Speaking on Tuesday 13 July, Sturgeon said: "I would make a plea to all customers to accept that, if you want to go somewhere like a hairdresser or place of worship or to a popular restaurant, you will be asked to provide contact details. You should co-operate with anyone who is asking you to do that.
"In fact, if you're not prepared to provide your contact details, my message to you is pretty blunt: don't go to these places, because you could be putting others at greater risk."
Under Test and Protect, contact tracers will identify cases of coronavirus and contact the people that they have been in close contact with, asking them to self isolate for 14 days in order to reduce the risk of the virus spreading.