Nick's at Port of Menteith - Nick Nairn's restaurant is well worth a detour
Their menu is perfect for weary travellers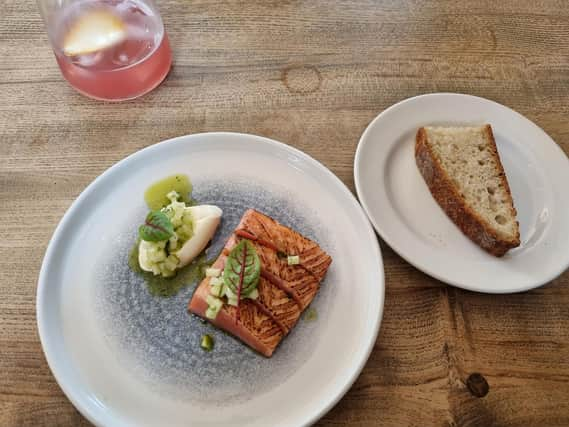 Nick's at Port of Menteith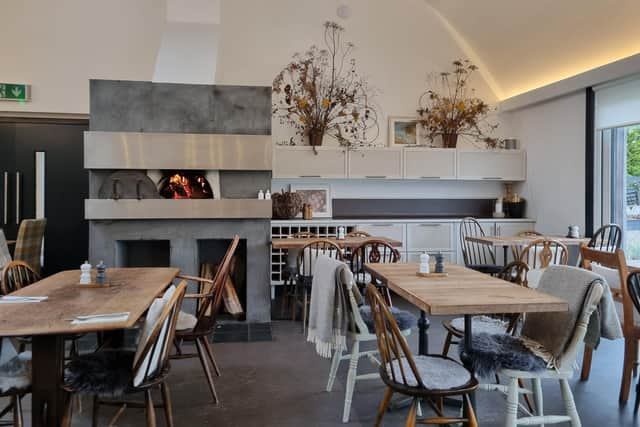 How much? Lunch for two, excluding drinks, £67.50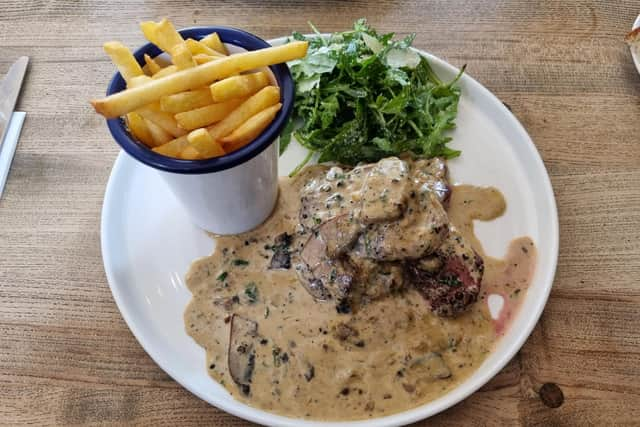 We are not a stopping-for-lunch-mid-journey couple.
Instead, we prefer the head down, going from A to B type of trip. Sometimes it's easier to rip the proverbial plaster off.
Usually, we'll pack a flask and squash some sandwiches into a bag. I will feed Monster Munch into the designated driver's mouth. There are Jelly Babies in the glove compartment, if things get desperate.
We made an exception while travelling from Edinburgh to Glencoe. An hour down the road and we took a wiggly detour.
I wanted to check in at this destination. After all, it's been a tricky couple of years for celebrity chef, Nick Nairn.
There was a fire at his Bridge of Allan restaurant, then a flood at his eponymous cook school. Both are due to reopen soon-ish.
His Twitter profile biog currently reads; "Still here after flood, fire and pestilence".
At least this place seems to be ticking along nicely. You enter through the gift shop - aka his wife Julia's treasure-packed interiors boutique, Home by Julia Nairn, where I was took a shine to a furry hot water bottle and a Pooh-baiting pot of Callander Honey.
The 18-month-old restaurant is at the back and it's a beautiful space, with a fire going, vases of leggy wild flowers and snaps of the owner and all his buddies, including BBC Scotland's The Great Food Guys telly co-host and side-kick Dougie Vipond.
There's also a view out to their huge outdoor dining space and Nairn's pride and joy - his polytunnel, where they've started growing produce for the restaurant.
I thought I might catch a glimpse of his silhouette, like a shadow puppet, doing some pruning or propagation, but no such luck.
The menu is fancy in parts, but there are soul food options too.
We tried the salt and pepper chicken wings (£8), which were plump and burnished at their extremities, and came with a pot of hot sauce. This was a dark hemoglobin red, with a smoky and vinegary tang. I enjoyed the flyweight sucker punch of chilli heat, which was swift, but didn't linger.
Nick's original cure smoked salmon (£13) was another life-affirming goodie.
There was a pad of beautiful, lipstick pink and gummy salmon, blow-torched and blackened on its edges, and served with a blob of Katy Rodgers' creme fraiche, tiny brunoise of crisp apple and celery, along with a herb oil and a slice of sourdough.
Its freshness was matched by number six (£9) on their list of ten cocktails. This pink panacea contained a sweet and acidic mix of Jose Cuervo Tequila, Cointreau, cranberry, lime, orange and hibiscus. My chauffeur looked envious, as he sipped his ginger beer (£3.50).
We went for two hefty main courses, as if we're a pair of truckers.
The peppered medallions of Scotch venison (£24) were about as decadent as lunchtime gets. There were melty discs of pink meat, all stacked up and slathered in a whisky, mushroom and peppercorn sauce that I would very much like to bathe in. It was as rich as Jeff Bezos, but had a pleasing tang. There was also a heavily Parmesan-ed pile of springy rocket, and a pot of 'Pierre Koffman Gold French Fries', which have presumably been created with the Koffman potatoes that this French chef developed, in order to make the perfect beef-dripping baptized chip.
After these, I wondered if I'd be able to lie down on the back seat of the car, as I was losing the ability to fold in half.
They also have a selection of Paul's Pizza made by his in-house pizzaiolo, chef Paul Hughes.
It's a Roman style, apparently, and we went for The Italian Fennel Sausage (£16). It had a crisp base, with flakey blackened blisters that sent my other half into raptures. There was a topping of San Marzano tomato sugo, fior di latte, red onion, chilli flakes, and daubs of the Italian fennel sausage. If it was a painter's palette, they might have been working on a Stirlingshire sunset.
This place was getting hard to leave.
Thus, we asked to take away the orange and almond cake (£6.50), so we could take it on tour and eat it somewhere near Etive Mor. We did, and dipped chunks of the dense citrus isosceles into its accompaniments of Greek yoghurt, honey and crumbled pistachios.
I don't think any Jelly Babies will be required.
Comments
Want to join the conversation? Please or to comment on this article.