New Sunday Jazz Lunch at the only restaurant in Scotland offering Kobe Wagyu beef from Japan on its menu
Internationally-renowned Le Petit Beefbar – the first and only place in Scotland to offer sumptuous Kobe Wagyu beef from Japan on its menu – has launched a Sunday Jazz Lunch. Bookings are open now.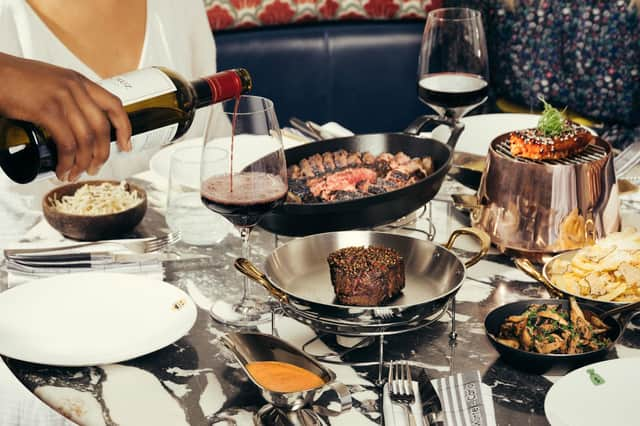 Le Petit Beefbar is putting Edinburgh firmly on the culinary map with its popular Kobe Wagyu beef, alongside the best cuts of beef from around the world including 140-day corn-fed Black Angus from the USA and grass-fed Aberdeen Angus from Scotland.
Le Petit Beefbar Edinburgh, which recently opened in the heart of the city, has already received rave reviews for its high-quality offering.
Now the Sunday Jazz Lunch, with a lavish roast menu accompanied by live jazz music, is giving diners an irresistible reason to book.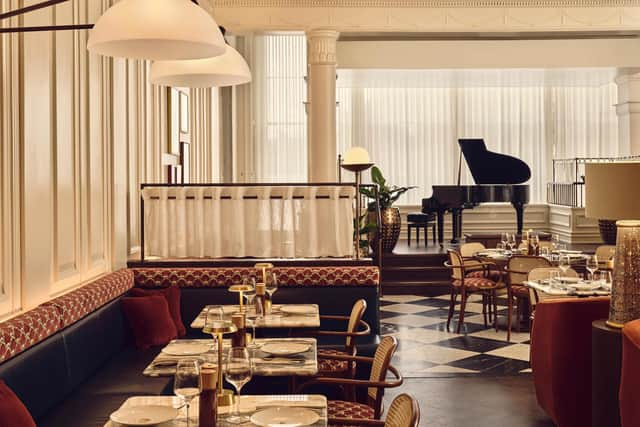 This is a modern approach to a steak restaurant, offering a refined brasserie-style dining destination to enjoy ethically sourced produce in elegant surroundings. Yet, while it provides specialist steaks to splash out on for birthdays or celebrations, it also offers reasonably priced Signature Steak Frites & Sauce as well as sharing dishes and delicious cocktails for everyday visits.
Enjoy resplendent plates of slow-roasted black Angus beef or free-range chicken with Wagyu beef dripping roast potatoes, carrots, broccolini and roasted shallots covered with rich bone marrow gravy and topped with a Yorkshire pudding, on the autumn and winter menu.
Meanwhile, vegetarians can enjoy the game-changing New Meat™ Redefine Meat™ bavette for their main course.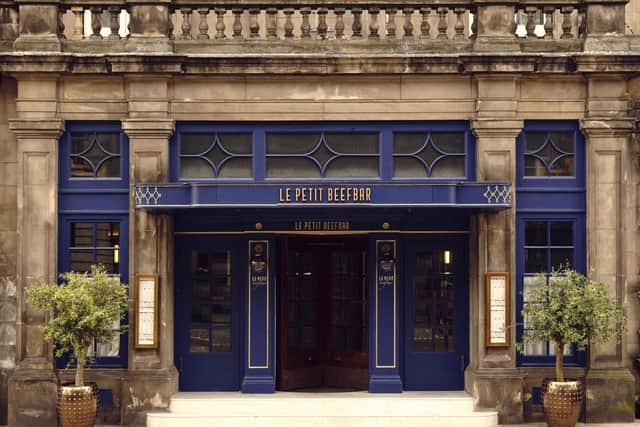 Diners can expect brunch cocktails including the Kobe Mary, a unique take on the traditional recipe with Kobe-infused vodka, tomato juice and Le Petit spice mix; and the Rosemary Mimosa, with orange juice, Moët & Chandon Brut Impérial Champagne and rosemary syrup.
For dessert, classic Le Petit Beefbar favourites include French toast with caramelised brioche, yoghurt ice cream and a generous serving of salted caramel sauce and gelato mentacato al minuto, fior di latte gelato and a selection of sauces and toppings.
Executive Chef Matthew Parker and Head Chef Jakub Konrad have worked alongside Beefbar's Group Executive Chef Thierry Paludetto and Riccardo Giraudi on a menu that combines the best parts of a classic Sunday roast with the elegance, luxury and indulgence of Le Petit Beefbar. To enhance the experience, a roster of renowned musicians will take to the stage each week to entertain guests while they eat.
Le Petit Beefbar General Manager Jean-Francois Greyer said: "Our Sunday Jazz Lunch is in full swing and it's a delight to see people enjoying the Beefbar twist on the traditional Sunday roast."
"Our chefs have really pulled out all the stops to make this the ultimate indulgent roast, there's nothing like it in Edinburgh. Join us for cocktails and some of the best of the British jazz scene for a Sunday session to end your week in style."
Founded in Monaco in 2005 by restaurateur Riccardo Giraudi, Beefbar has blazed a global trail as one of the pre-eminent big-name steak restaurants. There are now 22 restaurants worldwide, including Dubai, Mykonos, St Tropez, Porto Cervo and Hong Kong.
The menu pays homage to the classics while including new dishes with a range of ingredients and flavours, but the focus remains on their high-quality meat. The sophisticated but comforting dishes pair perfectly with the buzzy atmosphere which is central to the cosmopolitan luxury steakhouse brand.
The Le Petit Beefbar Sunday Jazz Lunch is available every Sunday from 12.30-2.30pm. Book your table here.
Le Petit Beefbar Restaurant is open from 5.30 to 9pm every day. The bar is open for lunch 12.30 to 3.30pm every day, and for drinks from 12.30 to 10pm every day.