Massive rise in home cooking in Scotland under lockdown, official report finds
A new report has revealed what Scots are putting in their shopping baskets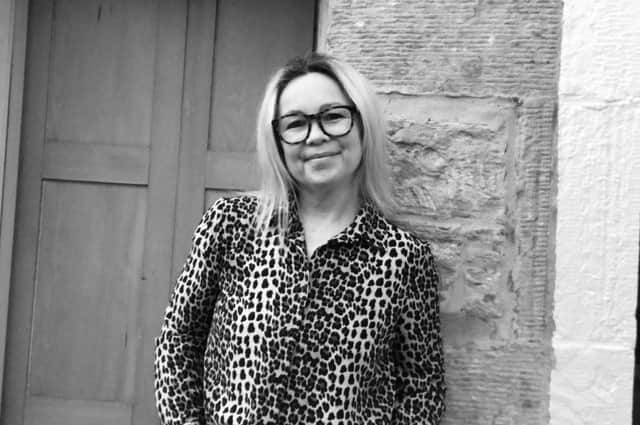 There's no doubt that the pandemic has changed our eating habits, from last year's Instagram craze for banana bread and sourdough, to our newfound reliance on restaurant takeaways. Unsurprisingly, it's also affected our grocery shopping.
This week (2 February), public sector food body, Food Standards Scotland (FSS) released a new report - Exploring the Impact of COVID-19 on Food and Drink Retail Purchasing Patterns in Scotland - which looked at our buying habits between January and July 2020.
The findings included the fact that our food and drink retail purchases were 44 per cent higher in the fourth week of March 2020, the week before lockdown began, compared to the same month in 2019. It's a figure that could be partially explained by the supermarket pillaging and panic-buying stage, when shoppers were stockpiling tins of baked beans for their bunkers. Although this percentage dropped in the following weeks, it remained elevated between April and July 2020, compared to the same months the year before.
So what was in our baskets?
The good news is that the FSS says that we were buying more ingredients for home cooking, including sweet and savoury cooking ingredients, canned goods, dried pasta, rice and pulses. This information corresponds with the FSS's COVID-19 tracker, which monitors consumer behaviour. It showed that in May 2020, 40 percent of people reported cooking from scratch more regularly, compared to their less enthusiastic efforts before lockdown.
Now that we've shaved commuting times off our days, and with restaurants still shut for the foreseeable, it seems that people might be shunning the ready-meals.
We're thinking that curries and stews may have been a popular choice, as one of the highest rise in purchases by category (up 121 per cent, compared to 2019) was seen in the Savoury Food Category, which includes ambient cooking sauces, cooking oils, ethnic ingredients, flour, herbs, meat extract, suet and other sturdy sounding ingredients.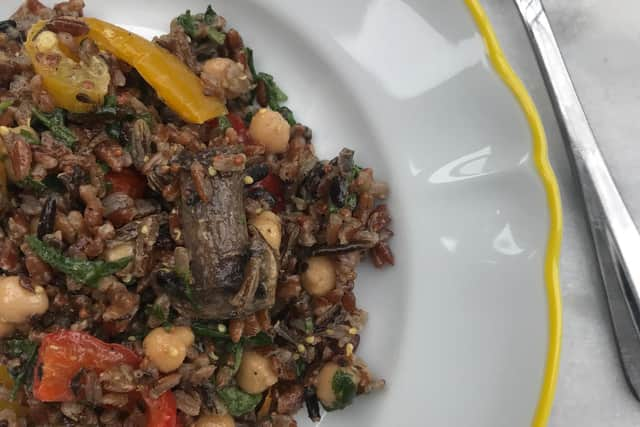 The bad news is that our purchases of naughty treats - aka biscuits, chocolate and crisps - have also significantly risen, presumably to fuel our Netflix binges.
"From March to July 2020, there was generally a greater percentage increase in the purchase of calories, total fat, saturated fat, total sugar, carbohydrates and sodium compared to total food and drink purchase," the report states, rather damningly.
Again, this was supported by the COVID-19 tracker which showed that in May, 44 per cent of people admitted snacking on sweet and savoury snacks more often than pre-lockdown. Along with lack of exercise, this may explain any burgeoning lockdown paunches.
As FSS's chief executive, Geoff Ogle, says; "We all deserve an occasional treat and unhealthy snacks can be hard to resist, especially now, but we shouldn't forget that these types of foods are not needed in our diet. We have seen through the increased purchase of fruit and veg that habit changes are possible even in these tricky times. Cutting back on discretionary foods and building on the shift we have seen around purchase of more fruit and veg would help improve the balance of our diet and lead to better consequential health outcomes."
We speak to a home cook who's shunned the lardy snacks and used lockdown to increase their volume of home cooking to an almost industrial scale.
"I think lockdown has revolutionised the way we approach food and cook.
I've always cooked from scratch. I used to make something that would last a couple of days, but now I'm doing a lot more batch cooking and make lots of portions to stick in the freezer. We just look in there to decide what to have for tea. Tonight it'll be Thai curry. I definitely think more like a chef, as far as meal planning goes, than I used to.
My son, Jed, has recently moved back to Edinburgh from Glasgow after losing his job, so I cook for him too and I show him how to make his favourite dishes. It's reignited his love of cooking and he feels inspired. We talk about food all the time now and he helps me.
I've started making my kitchen into a sort of "takeaway" on Saturdays and Sundays. I like to make curry, using seasonal vegetables, and we always have soup, with split peas, lentils and barley.
During lockdown, I'd say I've spent more money on quality products, like organic flour, which my husband, Gavin, uses to make pizza bases. It took about eight weeks for him to get the recipe just right. At Christmas, we bought a quality piece of venison, and I visit more speciality shops, like the Chinese market, to get ingredients like fish sauce. I spend a lot more at local shops now".
A message from the Editor:
Thank you for reading this article. We're more reliant on your support than ever as the shift in consumer habits brought about by coronavirus impacts our advertisers.
If you haven't already, please consider supporting our trusted, fact-checked journalism by taking out a digital subscription.