Latest methods to reduce environmental footprint in Scottish whisky show collaboration is best
Whisky may be an ancient drink, but the technology used in making and packing it need not be. Rosalind Erskine looks at how distilleries and brands are taking significant steps to reduce their carbon footprint.
It'll soon be three years since the Scotch Whisky Association (SWA) committed to reaching net-zero by 2040 with the launch of a new sustainability strategy. With July set to be recorded as the hottest on record, and a year that, so far, has seen wildfires raging out of control in Europe and Canada, businesses are increasingly looking to reduce their environmental footprint.
This includes whisky businesses, who use heat intensive processes for mashing and distilling whisky, not to mention the burning of peat for malting barley that is used in smoky whiskies. Although a range of new distilleries have been built or are being built, many of which can run much more efficiently, many are old buildings that don't lend themselves well to greener practices. Plus there is the sheer amount of water needed for the distilling process. But despite all this, distilleries are being constantly worked on to achieve the ambitious target of the SWA.
In July, Chivas Brothers, the Scotch whisky business of Pernod Ricard and maker of whisky brands including Chivas Regal and The Glenlivet, made the expertise and learnings from its successful integration of enhanced heat recovery technologies. The move was made after the application of the technology at its Glentauchers site showed significant benefit in carbon emissions reduction, providing insights that will benefit the industry at large if adopted at other suitable distillation sites.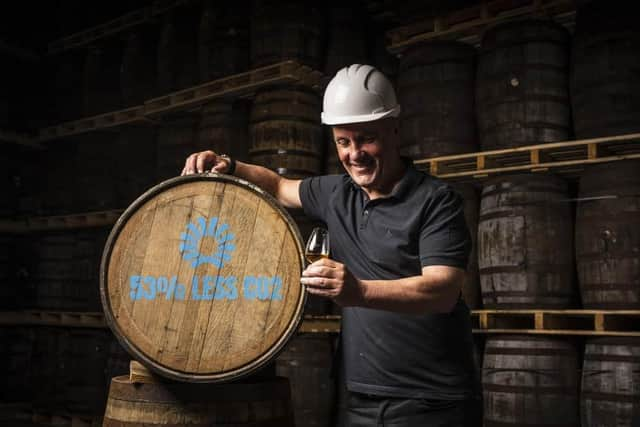 The sharing of its design process and implementation insights is intended to put collaboration ahead of competition on the road to net zero, rooted in the belief that distillers must work together to create a sustainable future for Scotch – Scotland's largest export. The heat recovery technologies, including mechanical vapour recompression (MVR) and thermo vapour recompression (TVR), are designed to capture and recycle heat generated in the distillation process that would otherwise go to waste.
To date, these have reduced total energy consumption almost by half (48 per cent) at Chivas Brothers' Glentauchers distillery, near Keith in Speyside, reducing the site's total carbon emissions by 53 per cent as a result. This represents an energy saving equivalent to powering 4,979 average UK homes – more than all the houses in Keith – for an entire year.
The business's ambitious plans to roll out these integrations across all viable sites is part of a drive to achieve carbon neutral distillation by 2026, years ahead of target. Chivas Brothers expects these technologies to reduce its overall energy consumption and carbon emissions in distillation by 31 per cent, or more than 30,000 tonnes of CO2 per annum.
Speaking on the 'open source' move, Jean-Etienne Gourgues, chairman and chief executive of Chivas Brothers, said: "Heat recovery forms a critical part of our commitment to achieve carbon neutral distillation by 2026. Findings with such significant impact must be shared. This technology has the potential to transform our industry and accelerate its progress to net zero.
"That's why today we're making our design process and implementation learnings available to all. As a business with a long history of innovation, we believe this is the right thing to do. Collaboration across our industry will be fundamental if we are to meet collective ambitions around sustainability, safeguarding the long-term future of our product and our planet. Understandably, this technology won't be right for every distillery, but we encourage our peers to explore whether it has the potential to reduce their own carbon output."
International Beverage Holdings, which owns Old Pulteney, Speyburn, Balmenach, Knockdhu and Balblair, have a comprehensive plan for sustainability that focuses on three key areas – water stewardship, energy reduction and management of co-products. This plan includes trials of 'High Gravity Mashing', which means using a higher ratio of malt to water that allows the team to reduce water consumption whilst also driving energy efficiency and importantly ensuring they maintain the character of their spirit.
Group distilleries manager Sean Priestley is working on this plan, but said he felt the distilleries were ahead with their investment in sustainability in terms of the practical things that have been done to make a difference – from the wetlands at Knockdhu to the early switch to clean fuel and use of TVR technology. He is also very passionate about the need for industry partnerships, and working with companies on trials as IBHL has done with high gravity mashing – and is set to do with green hydrogen at Balblair. Here, as with Chivas, collaboration and sharing findings is key to making this ancient industry greener.
Also in July, the Bruichladdich Distillery redesigned The Classic Laddie in a major carbon reduction move. The B-corp, Islay distillery has overhauled the design of its signature The Classic Laddie with its most innovative packaging to date, reducing the single malt's packaging CO2 emissions by 65 per cent through eliminating the secondary tin and introducing a significantly lighter recycled glass.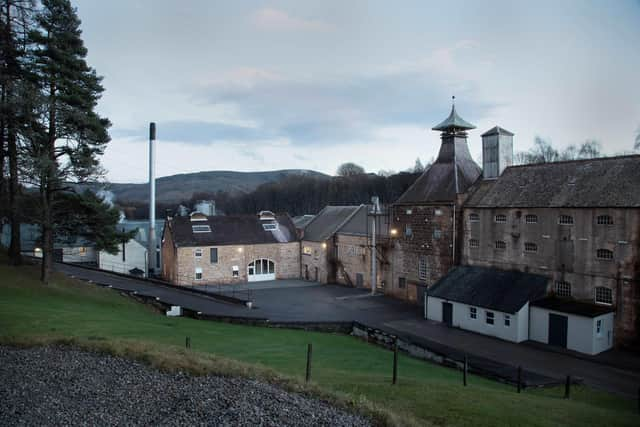 Every element of the new bottle has been redesigned and, while Bruichladdich's signature aqua colour remains, the new bottle uses an organic ink coating and the closure and cork are made from polypropylene – a synthetic resin made from bio-based sources.
Douglas Taylor, chief executive at Bruichladdich Distillery, said: "As an industry, we've become accustomed to believing that single malt Scotch whisky must come with outer packaging as standard. Where most other spirits travel around the world in just the bottle, the majority of single malts have an elaborate or heavy secondary, outer pack. And it made us ask ourselves, why?
"Secondary packaging is not always necessary and it's certainly not sustainable. The new proprietary Classic Laddie bottle marks a significant step change for Bruichladdich. This is much more than a bottle redesign. It is changing the trajectory for the brand and the way that we operate as a values-led business."
While there are huge technological advancements in processes, there are also smaller steps distilleries can and are taking, such as the addition of wildflower gardens (Glenkinchie, which also have a green tourism award), planting trees (Fettercairn) and beehives.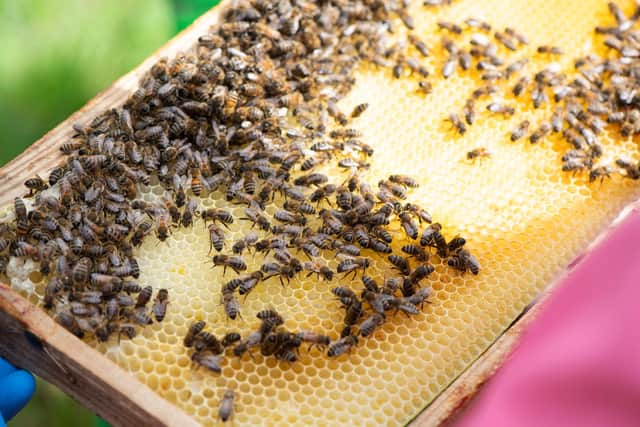 Whisky liqueur Bruadar, owned by Morrison Scotch Whisky Distillers and made at their distillery in Aberargie, has its own beehives on site. These huge brands may be rivals on the shelves, but when it comes to hitting these ambitious targets they are working together for the future of not just the industry, but to play their part in much-needed plans to help the planet.
Comments
 0 comments
Want to join the conversation? Please or to comment on this article.