'I would have laughed in their face': How Covid led Edinburgh chef Roberta Hall-McCarron to start a food truck
Since opening The Little Chartroom in 2018, Roberta Hall-McCarron has shown herself to be a serious and unique contender in Edinburgh's food scene.
As a chef who started out at just 16-years-old on work experience at The Kitchin, she is no stranger to hard work - so it's perhaps unsurprising to see how she's adapted so successfully despite the challenges posed by the pandemic.
Roberta is the first to admit that "it has just been quite exhausting actually" when I ask how she has fared against the grain of ever-changing rules and restrictions on Scottish restaurants.
"It's one of the reasons why we made the decision to not reopen the restaurant until January 14," she says.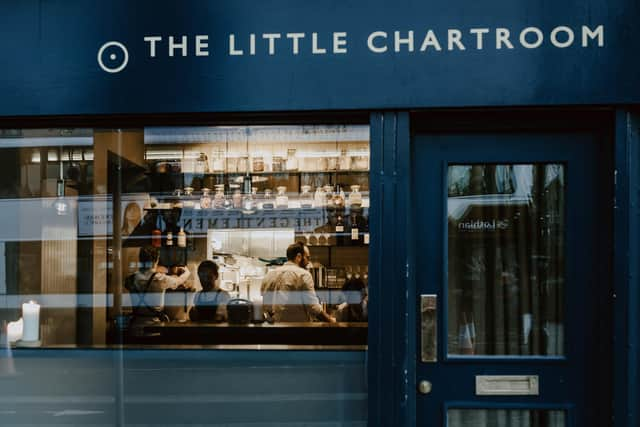 "Just because every Tuesday we're always waiting to see what new restrictions we get that night, then having to make new plans on a weekly basis."
The decision to not reopen The Little Chartroom until mid-January follows increasing frustration from Scottish restaurateurs and business owners, hammered by the impact of Covid-19 and left feeling utterly at the mercy of restrictions imposed to curb the spread of coronavirus.
So closing her restaurant until some balance is potentially restored in January has allowed Roberta to regain a sense of control over her life and business.
"Of course, we're lucky to be in a position where we're able to do that," Roberta says. "As a small restaurant, we can be very adaptable."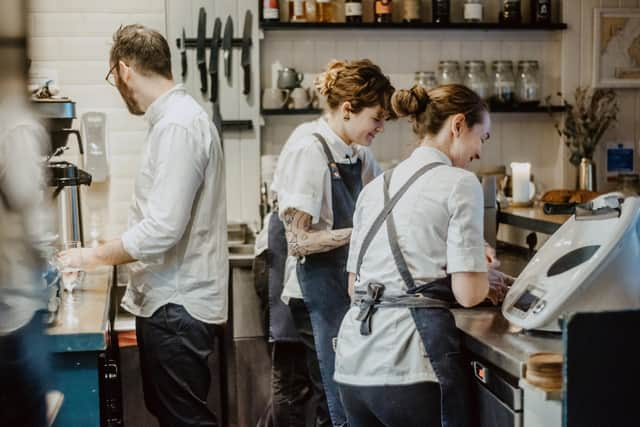 Over the last few months, Roberta and partner Shaun have pivoted several times over, and, like many other restaurants, began doing home deliveries during lockdown.
"I think this week will be something silly like our 30th week of doing at home dinners" says Roberta.
"Obviously it's not quite what we set out to do when we opened the restaurant originally, but to be able to adapt and do this - and still get a little bit of our restaurant into people's homes and lives -
has been great and really well received."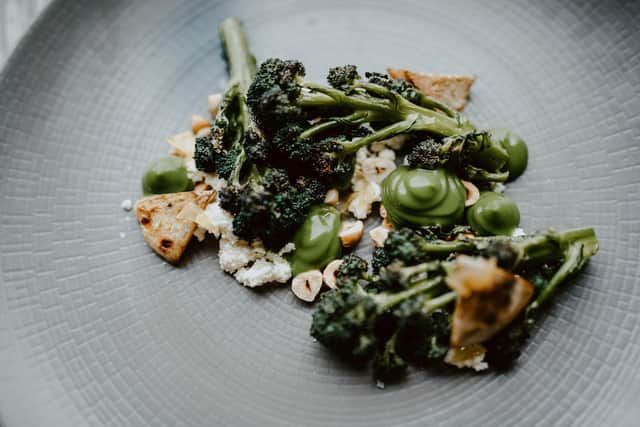 Indeed, while seeing regulars at the restaurant become regular diners from home, The Little Chartroom's at home range has also helped the business to reach a wider customer base.
"It's really nice that we've actually gained new customers as well during this time", says Roberta, explaining that parents whose evenings typically involve looking after young children and don't normally get out for dinner have been enjoying the accessibility of the at-home experience.
As if that wasn't enough, the couple also ushered in yet another avenue of success for their business by launching a new food truck on Portobello Promenade, with TLC on the Prom serving up barbecue grub and hot beverages on the chilly, windswept Edinburgh shoreline.
"It stemmed from doing some barbecue food here at Chartroom, and it was so well received that it got us thinking it could become something more," she says. "So when the opportunity presented itself, we went for it."
She continues: "I mean, if someone said to me a year ago 'come December, you're gonna have a barbecue food truck down in Portobello', I would have laughed in their face. I'm delighted, and I don't know if this would have happened had we not been in this situation [with the] pandemic."
The support and appreciation of locals for TLC on the Prom has added to this sense of achievement for Roberta.
From making more deliveries of her at-home dinners to customers in Portobello, to serving up winter warmers to customers on the promenade, expanding their reach beyond Edinburgh city centre, she says, has been extremely rewarding.
"I think our presence on the beach has made a difference," she says. "We've had loads of people come and tell us they are really happy to have something like our food truck based there.
"So hopefully it will inspire other independent, like-minded businesses to provide something a bit different to customers based there."
As with other hospitality businesses forced to find creative solutions to a near impossible situation, Roberta is keen to look back on the year as positively as possible, ushering in an infectious optimism about the year ahead.
And of course, Christmas fast approaching offers at least some potential for joy and respite after what has for many felt like months of misery.
"Obviously it's going to be very different", Roberta says, "but I've always loved the general buzz and excitement of sharing great food, wine and presents with the people you love."
She laughs as she describes her plans to put her feet up this year - her parents having bought one of The Little Chartroom's Christmas dinner boxes to recreate at home.
"It's a nice thought that I can literally just hand it over to my dad completely, since it comes complete with instructions too," she says.
Having also appeared on the BBC's Great British Menu earlier this year, there's little doubt that Roberta is certainly due some rest, relaxation and respite from a relentlessly exhausting year.
She looks back on representing Scotland on the show as "one of the hardest things I've ever done", but in turn, something she "absolutely loved"; with contestants encouraged to help out one another and work together despite it being a competition.
This is something that seems at the forefront of Roberta's hopes for the year ahead. Like everyone in the industry, her biggest hope for the future is to see the hospitality industry back on its feet.
"The best we can hope for is to have customers back in our restaurants to enjoy the full experience of going out for a meal - without any fear or having to think about putting on a mask to go to the toilet," she says.
"It might sound quite simple, but that is, after all, what we all want, isn't it?"
Comments
 0 comments
Want to join the conversation? Please or to comment on this article.