How Whisky Investment Partners are modernising cask ownership
Scotch whisky is becoming an increasingly popular investment – just last month the record for the most expensive cask was broken when a 1975 single malt from Islay distillery Ardbeg was bought by a private collector in Asia for £16million.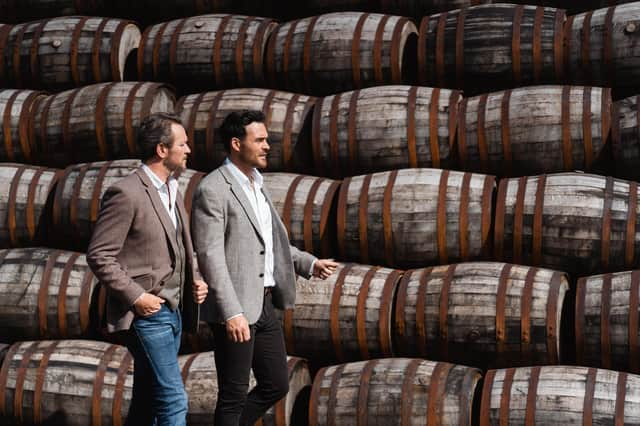 Own your own whisky cask, the modern way
It's a commodity steeped in history and heritage – but where's the market going and how easy is it to buy your own cask?
We spoke to specialist cask whisky stockist, Whisky Investment Partners, to get a little background into this fascinating drink and find out why it's become such a hot commodity. Learning more about its new online app, which aims to make investing in whisky easily for all.
Investing in Scotland's national drink is easier than you think with this brand new app
Scotch whisky has been enjoyed for more than 500 years, with the earliest records of whisky production appearing in Scottish tax records back in 1494. The document included an order from the whisky-loving King James IV of Scotland (r. 1488 – 1513), to have 500 bottles produced for his personal use, according to the Scotch Whisky Association. Scots have been distilling and refining recipes ever since.
Although there are five distinct categories of Scotch whisky all share something in common – they must legally be aged in oak barrels for a minimum of three years. Around 90% of Scotch casks are bottled before they reach 12 years old, however, some are aged for as long as 50 years or more and as a result, the scarcity of older, highly sought-after casks inherently makes them more valuable.
By buying casks young and holding them through the maturation period, investors could turn the humble cask into an inflation-beating commodity.
Tangible assets are renowned for surviving the test of time. Scotch whisky is nicknamed 'liquid gold', and as an industry worth £5.5 billion to the UK economy, it's hard to argue.
With global whisky consumption expected to reach 103.1 million nine-litre cases in 2023, representing an 8.18% increase, according to drinks market analysis from IWSR, the market is going from strength to strength.
With the Scotch Whisky Association announcing exports grew by 19% in 2021 alone, the attraction of owning whisky casks has never been higher. That said, cask ownership has historically been a difficult market to enter as a consumer, reserved only for those in the know.
Modernising cask ownership
With rapidly growing interest in the space, Whisky Investment Partners has launched a brand-new online app, aiming to bring cask ownership into the twenty-first century.
Their website already offers access to a wealth of information about cask ownership, offering helpful guides, insights and industry news. Their new online account builds upon this, making the process of browsing, purchasing and managing casks as simple as possible.
Louise Robinson, partner at Whisky Investment Partners, commented: "We are focused on bringing whisky cask ownership into the 21st century. For years consumers have been able to purchase other commodities, such as gold, online and we don't believe Whisky should be sat on the side-lines. We have invested over six-figures into the latest technology, creating online and mobile apps that allow our clients to securely manage their accounts from anywhere in the world. Making cask ownership as simple and as secure as possible."
With the new online app users can sign up, browse stock, download factsheets, and purchase casks, all online. Once purchased, managing your portfolio becomes a breeze with easy access to important documents and key information. And with dedicated mobile apps coming to iOS and Android devices soon, cask ownership has never been easier.