How social media has influenced food and drink menu development in Scotland
From gold-leaf burgers to Yorkshire pudding wraps and smoking cocktails, Rosalind Erskine finds out if social media is becoming part of menu creation.
When Nusret Gökçe, better known as Salt Bae, flamboyantly sprinkled salt on a steak, I'm not sure anyone could have predicted he'd end up serving gold leaf-covered steak (which hit the headlines given its whopping $1,000 price tag).
But what we did all know was that we were witnessing a viral moment. As the video was viewed and shared worldwide, it became a meme, and with it, Salt Bae went down in internet history.
That was in 2017. Since then viral trends in food and drink have grown, especially with the advent of TikTok. In the last few years we've seen Yorkshire pudding wraps and pasta served in cheese wheels – and that's just food.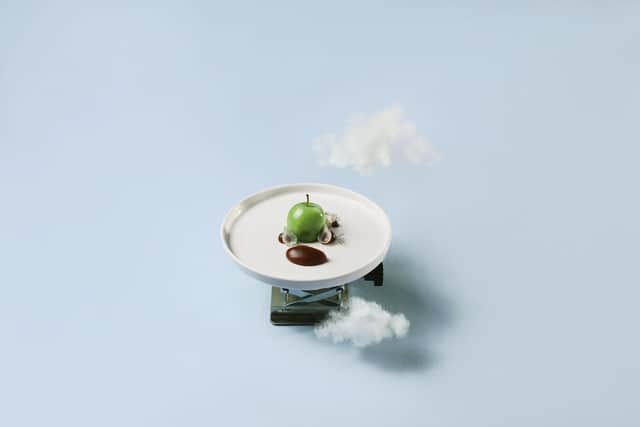 Cocktails too are getting more and more immersive with dry ice, elaborate construction and eye-catching glassware and garnishes.
TikTok is key when it comes to viral food and drink videos. August House in Glasgow, a relatively new venue, has a menu that looks to be made up of dishes almost exclusively of TikTok food trends.
Then there's Six by Nico, a six-weekly, themed tasting menu. While leaning into the theatre and plating of the tasting menu, but keeping prices low, Six by Nico is accessible to most and has a huge online following.
Nico Simeone, owner of the restaurant chain, set up Home-X in lockdown, an e-commerce platform that included affordable chateaubriand outlet, Chateau-X. This led to a restaurant which, last year, took a leaf out of Salt Bae's book, and sold a (much more affordable) gold leaf tomahawk steak.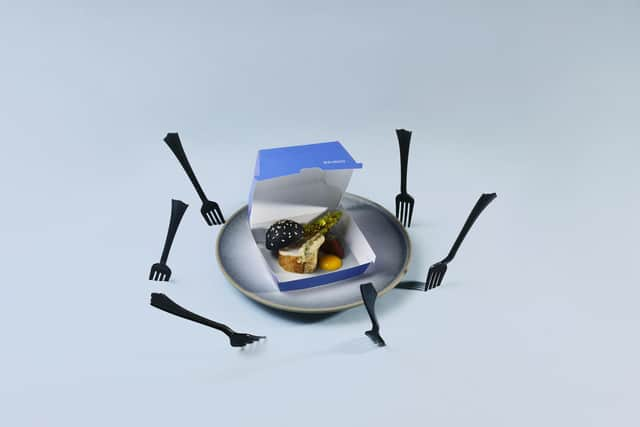 While gold covered meat seems a sure-fire way to get social posts, there are also other factors that may make a post go viral, including the cheese pull. This is when cheese is pulled and filmed in all its oozing-ness.
The hashtag cheesepull has over 1.2 billion views on TikTok, which could be why some restaurants offer pasta dishes served in cheese wheels. All of these dishes seem to be geared towards causing a stir on social media, so how much do apps such as TikTok and Instagram influence menu planning?
Anna and Dean Parker at Celentano's in Glasgow said that they don't actively look to social media for research, but it does influence their dishes and drinks.
They said: "Researching social media isn't something we actively do in terms of researching for inspiration but if we come across something that we think sounds interesting, we try it and put our twist on it. It's also not any influencers in particular but more just scrolling past restaurants or bars in other cities or countries that seem to try fun things."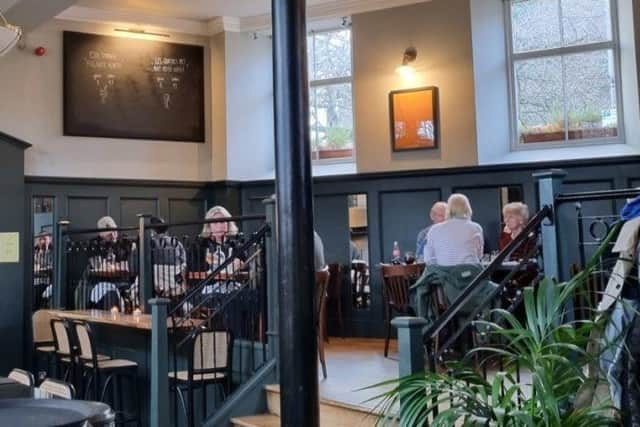 They've also been inspired to help reduce waste thanks to social media, and it can also be key when it comes to staff training.
Another Glasgow chef who is using social media for positivity is Julie Lin. She also points out that social media for her at her restaurant Gaga, is more of a place for inspiration and inspiring.
She said: "Menu writing for us is a joy, we get to flex our creative muscles. For me it's so important to use social media in the most positive way that you can, so if that can include being inspired then that's wonderful.
"If you see something that inspires you and you want to make your own spin on it from something you've seen online, for me that really shows that sense of community in food."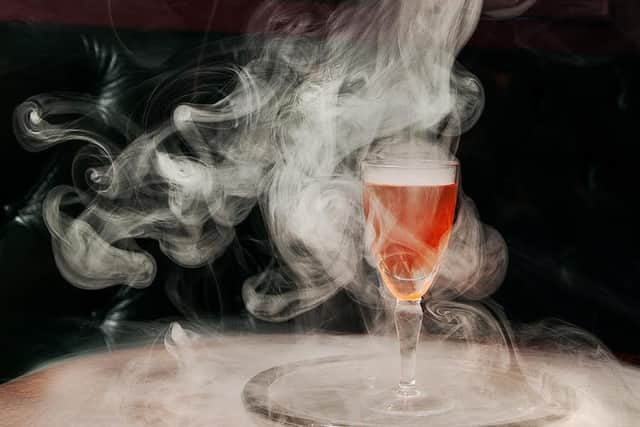 Julie has experienced a viral dish in her restaurant, and thinks it was a positive, as demand outweighs the ongoing cost of living crisis.
She said: "Our prawn toast seems to have iconic status now. We took it off the menu for a while and nearly had people with pitchforks at our door! In all seriousness, I love it. For me, it symbolises movement and food. When Asian people came to Scotland and the UK to make a life for themselves. It represents bravery in food.
"We put it back on the menu after a short while of it being off because of the price of prawns [it was high] and people flocked back immediately as soon as we put it online. It was great to see people being so enthusiastic about such a simple, but flavourful and meaningful dish."
While many of us are snapping away at our food, drinks haven't been left behind. Cocktail bars are leading the way with Instagram-friendly drinks and interiors. People are here for an experience, as well as a very good drink. One Scottish bar which has been offering both since it opened in 2013, is Panda & Sons.
Owner Iain McPherson said: "I think social media always has two sides of the coin.
"The good thing is, it is such a powerful marketing tool and you can really shout about everything you're doing, especially Instagram with its predominantly visual aspect.
"The downside is I feel everyone takes too much influence from each other in the drinks industry, to the point where most bars are making very similar drinks. Don't get me wrong, they are generally delicious, but that makes the bar industry as a whole lacking variance in styles."
Once we're over cheese pulls, what's next for food and drink trends on social media?
Julie thinks it'll be all about gadgets, saying: "The air fryer has obviously taken off and rightly so. If it saves us on our extortionate energy bills over this time then so be it."
While in drinks, Iain explained that it'll be innovation, including his work in freezing techniques. He said: "We are definitely biased, but in terms of cocktails we see so much potential in freezing techniques. We have done so much research over the past six years, but we are literally only at the tip of the iceberg [pun intended]."
Comments
 0 comments
Want to join the conversation? Please or to comment on this article.