Hamilton & Inches launch their first barware collection for upmarket cocktail lovers
The fact that historic Edinburgh jewellers Hamilton & Inches, which boasts a Royal Warrant, has just released a barware range is proof that cocktails are having a renaissance.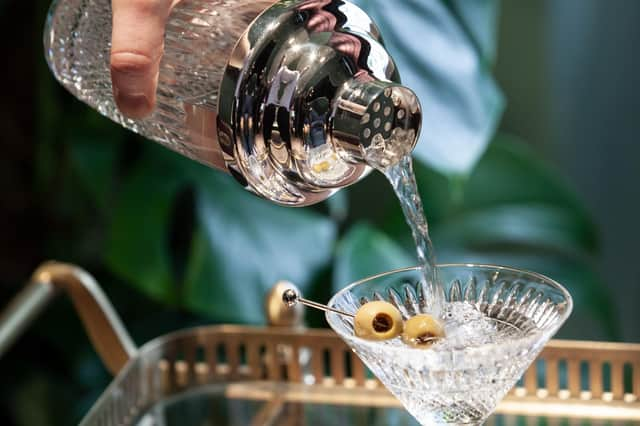 Although the George Street business has been around since 1866, this is the first time they have ever launched anything similar.
The business says there is demand for something beyond standard whisky and wine glasses.
"After spending the last two years in lockdown, people have enjoyed becoming mixologists in the comfort of their own home," says Victoria Houghton, chief executive at Hamilton & Inches.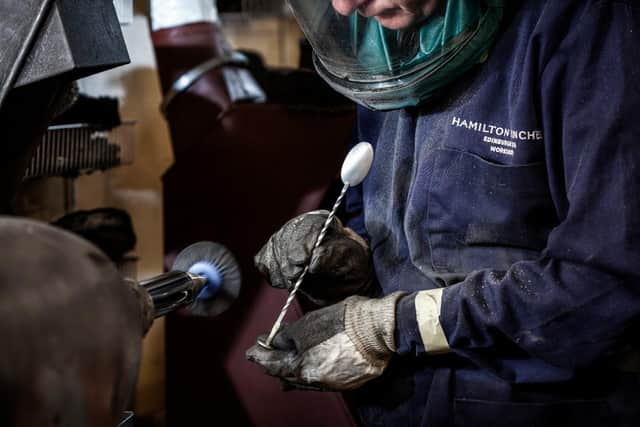 "The passion for the craft has increased, with people wanting to create an array of their favourite cocktails, both alcoholic and non-alcoholic. Our new barware collection provides them with the perfect tools to do so. We believe that the modern-day drinks trolley is becoming a must-have piece to have on display in your living room".
It is easily to imagine there are probably quite a few amateur mixologists with drinks trolleys living at nearby Heriot Row, where people might find the New Town clientele of this silversmith.
To suit their average customer, the range, which was created in partnership with Ulverston-based Cumbria Crystal, doesn't feature a tiki-tumbler for zombies, or woo-woo glasses.
Instead, there are just seven new pieces, with prices starting from £100 for the sterling silver cocktail stirrer, which features a twisted handle and can be monogrammed with up to three letters. It seems much too precious for muddling.
There's also a Thistle-cut Martini glass for £175 and, for daiquiris, gimlets and Manhattans, a Champagne coupe at £150, as well as sterling silver ice tongs for £290. That's a snip to avoid getting chilly fingers.
However, the most expensive and collectable item must be the Thistle-cut cocktail shaker at £1,250, with an Art Deco-ish sterling silver lid that was crafted in the Hamilton & Inches workshop situated above the shop. We don't think this object will ever be used to do any flair bar tending, in the style of Tom Cruise, or end up in a charity shop, as cocktail shakers often do.
Chris Blade, chief executive at Cumbria Crystal, which was established in 1974, says: "We are delighted to partner with the Hamilton & Inches team to produce what we believe will become a highly desirable design classic.
"The manufacture of this collection demands crystal of exceptional quality, which is hand-blown by a team with over 50 years' experience, and then hand-decorated by our three master glass cutters. Each item takes a minimum of 12 days to craft."
The barware collection joins the earlier glassware collections that were created by the Hamilton & Inches and Cumbria Crystal partnership.
These include a decanter, wine glass, whisky tumbler and other more traditional pieces, which are all traditionally patterned by hand using rotary diamond cutters. Their designs include the spiky-looking Thistle that features on the new cocktail shaker and some of the other barware pieces, and the simple textured band on the Brodick glasses.
Comments
 0 comments
Want to join the conversation? Please or to comment on this article.