Halloween in Scotland: Scottish whisky's links to witches and modern day sexism
As it's Halloween, Rosalind Erskine takes a look at the historic links between witches and whisky, and how the ancient art of herbology is still alive and well today.
Sitting in a fairy-lit pub basement, listening to folklore stories and haunting music while enjoying a few drams is not something you'd associate with summer. But this was what attendees to Whisky & Witches Presents Mythical Beasts: An Immersive, Mystical, Musical Whisky Tasting could look forward to during the Edinburgh Festival Fringe in August.
I went along and the entire event stayed with me, from Christine Kammerer's singing to the tales of whisky, witches and mythical creatures from her co-host Jane Ross. As it's now exactly the time of year when all of this seems ideal, I sat down with the pair to discuss these stories, as part of our latest Scran podcast episode.
Whisky's early links to witches, or the stereotype of witches that we now know – women with pointy hats, broomsticks, cauldrons and black cats – started in the late 14th century, when women made a kind of beer and spirits, as the drinking water was so unclean.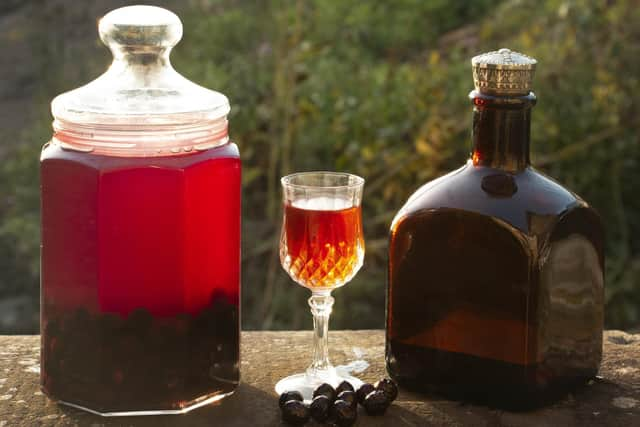 Ms Ross said: "it all begins with ale wives and brewsters that were pinnacle women in society, who were creating essentially beer and spirits, which were quite nutritious compared to the dirty water that was available at the time, particularly in Scotland. People started giving any money that they had, to buy what these women made because it was safer.
"This included children, who were drinking these beers and spirits, but not getting drunk as the drinks were only about 3 per cent alcohol. Basically, the women were making money and pulling the audience from, particularly, the Protestant church.
"The church didn't like that, so they decided to villianize these women and create images of them with the devil, for example. They spun the story that the women, instead of being the ones helping the people be safe, were the ones giving them something to make them feel a little bit funny."
The pair also pointed out these ale wives had a sign with a broomstick above the door to show someone could buy beer on the premises. The brew was made in large cauldrons, they kept cats to keep mice away and they wore pointed hats to make themselves easily identifiable.
Ms Kammerer said this unfavourable view of these successful women continued to gain momentum until the 17 century and the witch trials, where many innocent women in Scotland were tried and put to death. She said before all this, brewing and distilling was an integral part of what women did in the home. But the more profitable it became, the stricter the licensing laws became.
"The brewsters and ale wives were mostly widows who were supporting a family, or single women who tried to support themselves," she said. "The licences became so expensive that these women couldn't afford them."
But what about distilling and these women who become thought of as witches? Ms Kammerer said several women were prosecuted as witches for distilling whisky.
"The first one was Bessie Campbell in 1506," she said. "You can see this in different court writings where you can also see a mention of another woman, who was brought to trial because someone claimed that she got herbs from the fairies that she put into distilled spirits that then corrupted the minds and the hearts of men around her. So that link has been going on for about 1,000 years now and it's still something we're struggling with today."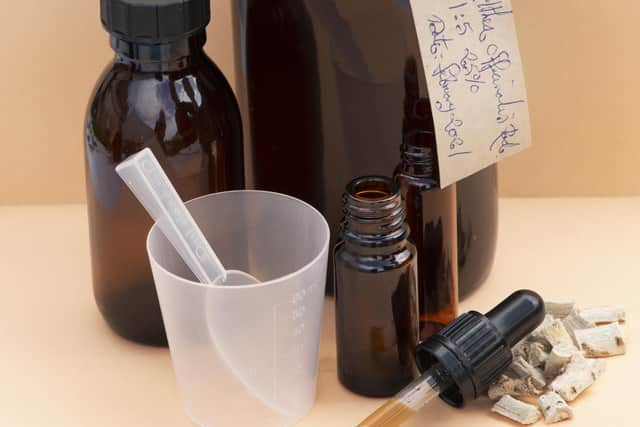 While we are seeing a shift in the perception of whisky, who drinks it and how it can be drunk, many women are still seeing a level of sexism within the industry. Recent data from OurWhisky Foundation found 70 per cent of respondents had experienced inappropriate or sexual remarks while doing their job and 73 per cent had felt discriminated against because of their gender.
Ms Ross said: "it's still ingrained in society that women shouldn't be or can't be a part of this industry. But then again, it's ingrained in generations for thousands of years that women shouldn't be distilling and producing alcohol."
Another area linked to witchcraft is herbalism and the use of the natural world for remedies and healing. Historically women who dabbled in this were often accused of being witches.
While the practice may seem ancient – and it is – it's still being studied and used widely today, and there's a growing appetite for it, as the course director for the Royal Botanic Garden Edinburgh's Herbology diploma, and author, Catherine Conway Payne explained.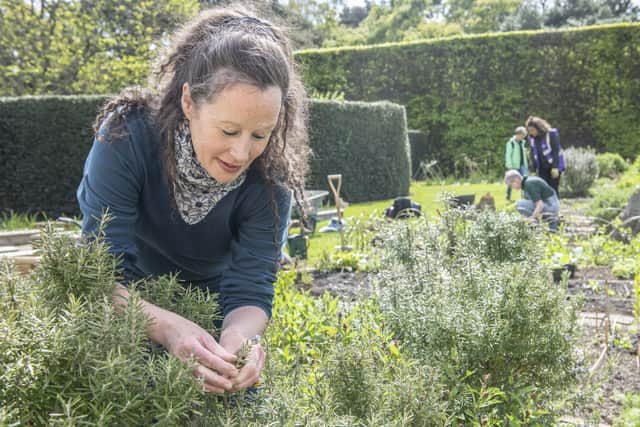 "So much has been lost and forgotten over the years, but we have been enjoying a real resurgence of interest in herbology recently," she said. "Our herbology courses at the Royal Botanic Garden Edinburgh have become incredibly popular and we are thrilled to now offer certificates and diplomas in the subject. There has never been more desire to study all things 'green' and to learn how to work as one with nature, understand the precious therapeutic potentials of medicinal plants and nurture the earth that sustains them.
"The very nature of herbology is so expansive that once you are immersed within this facet of botanical learning, you cannot help but become more aware of its inherently curative and dynamic spirit. For generations to come, perhaps this age in time might be viewed as a period of great holistic change and life sustaining initiative."
Ms Payne's latest book, Herbology – A Physic Garden Pharmacy, is filled with natural remedies and recipes and showcases the best practices on gathering ingredients and safely preparing them. The book also references four other publications which date from the origins of the Garden in the 17th century.
One, the Edinburgh Pharmacopoeia (1699), was discovered in the Royal College of Physicians of Edinburgh. Originally published in Latin, the contents of the Pharmacopoeia have remained relatively inaccessible to most for over 300 years. While getting it transcribed, Ms Payne discovered potions with ingredients including powdered toad, spider's web and mouse droppings – more things we may associate with witchcraft.
As the night draws in and the guising and partying starts, why not raise a dram to these women from the past who helped shape some of our modern day food and drink.
Comments
 0 comments
Want to join the conversation? Please or to comment on this article.