A family-owned venture run by husband-and-wife team Stuart and Adelle Brown, Deerness Distillery aims to shake up Scotland's whisky market with offerings such as a signature single malt, an innovative oat whisky and a local rye.
The Browns are already producing hand-crafted gin, vodka and coffee liqueur at a mini distillery in their back garden, but the new facility will allow them to expand production and move into whisky.
The distillery, which will have a visitor centre, cafe and bar, should bring a great economic boost to Orkney, while adding to Scotland's international reputation for the 'water of life'.
The move also reflects what seems to be a new 'golden age' for Scotch whisky, which is seeing new producers emerging, old brands brought back to life and a post-Covid surge in speculators investing in bottles and casks, with some special vintages fetching eye-watering sums.
Over the past six years alone, 20 new distilleries have opened in Scotland, in locations the length and breadth of the country – from the Highlands and islands to the Central Belt and Lowlands. And this year is expected to see at least seven more.
And it's not just at home where whisky is attracting rocketing interest. Global Scotch whisky exports grew in value by 37 per cent last year, breaking £6 billion for first time.
And there's even more good news for all those whisky afficionados, collectors and flippers out there. Deerness is offering up for sale a limited number of casks – just 200 – of its inaugural single malt, for sale in advance. Unfortunately, though, patience will be required before it's ready for drinking.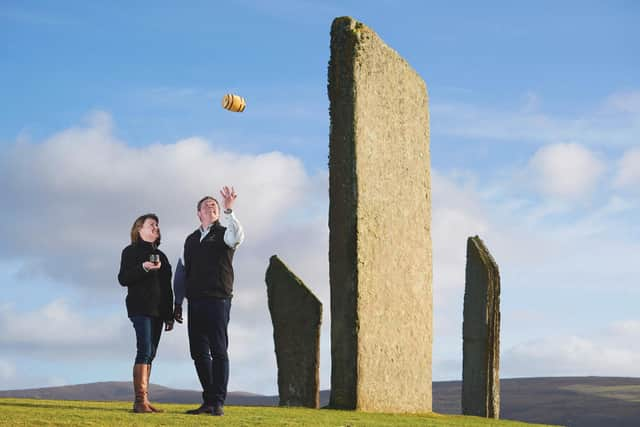 Co-founder Stuart Brown can barely contain his excitement. He said: "We are thrilled to be commencing this exciting new chapter for Deerness Distillery and Orkney whisky. By offering the chance to invest in the future of Deerness Distillery, we're not just sharing our passion for Orkney whisky, we're inviting people to become part of our journey.
"We can't wait to welcome more people to our family-owned distillery and farm as we take the next step in our distilling adventure."