Getting an apprenticeship at Gleneagles was the best decision I've ever made in my life': Chef Adam Handling on his career and encouraging young chefs
As the Young Chef Young Waiter competition makes its debut in Scotland, Dundee-born Adam Handling talks to Rosalind Erskine about being a judge.
Later this year, the global hospitality competition Young Chef Young Waiter (YCYW) will come to Scotland for the first time in its 44-year history.
Designed to encourage young talent into the hospitality industry, YCYW champions both front and back-of-house roles and the talent and passion that goes into them, by facilitating access and learning opportunities for young chefs and waiters, with some of the industry's most respected figures.
One of these respected figures – and head judge – is chef Adam Handling, who benefited from an apprenticeship of his own 20 years ago.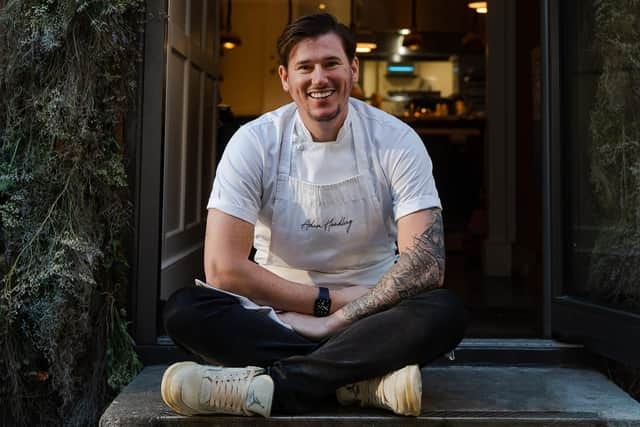 Now chef owner of the Adam Handling Restaurant Group, Mr Handling is best known for his Michelin-starred London restaurant Frog by Adam Handling. He also owns The Loch & the Tyne in Old Windsor, and the Ugly Butterfly restaurant and bar in St Ives.
And while he's not – yet – opened a restaurant in his homeland of Scotland, Mr Handling puts his success down to the time he spent at Gleneagles, learning his craft.
"I really learned to love food when I was at Gleneagles," he said. "I was the very first apprentice and I spent three years there. I learned so much from the chefs."
Getting into cooking and making a career from hospitality for Mr Handling felt like a "necessity not to go to university". He said, being from Dundee and benefiting from a free university education, his parents were really keen that he pursue higher education, but it wasn't for him.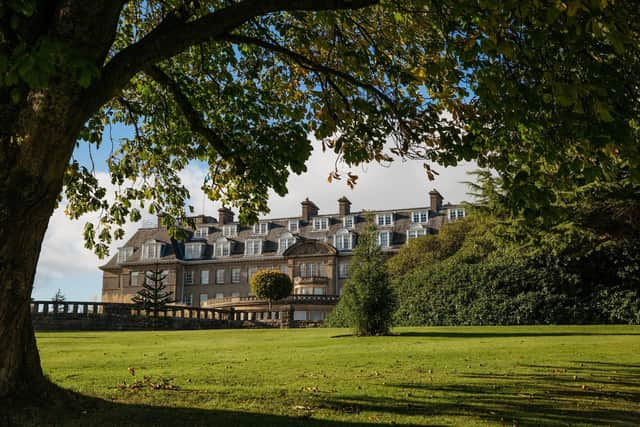 "I come from a family where food is about survival for tomorrow and not about pleasure for now," he said. "Because of that, I didn't really go out to restaurants at all, when growing up. I only really stepped into this industry for the necessity not to go to university.
"My parents were big on me getting my highers and going to university, to follow that rat race kind of style. I knew that wasn't for me at all. I work more with my hands and my mind needs to be kept really busy.
"Classrooms are not the best for people that have very imaginative, overactive minds. And also they get taught things which they don't necessarily care about. If you don't care about something, you'll never learn more about it.
"So I got an apprenticeship in Gleneagles because my mum said 'you can not go to university if you get an apprenticeship'. The first one that I came across at my school was for Gleneagles. I had a few interviews, I got the job and I never looked back. It was the best decision I've ever made in my life. I found a purpose in the kitchen."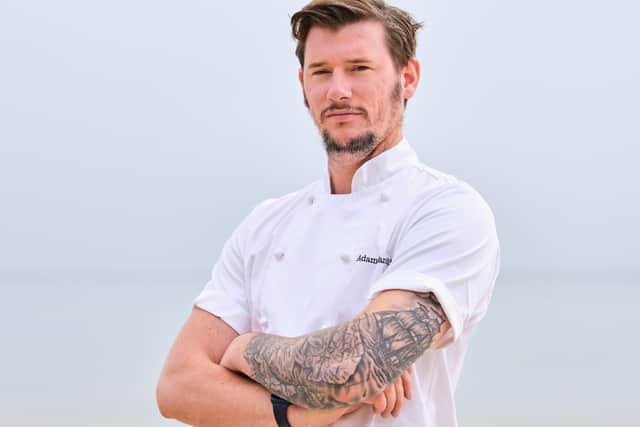 The acknowledgement of how a career in hospitality can not only change lives, but give fulfilment to those with a passion for it is what has seemingly made Mr Handling a good choice for the head judge role.
"To be able to go back and be the head judge for Young Chef Young Waiter Scotland, and for it to be based at Gleneagles, is pretty special for me on a personal note," he said. "But also Scotland's got some phenomenal chefs too, so it's going to be great to see."
For anyone expecting a Gordon Ramsay style of judging, with shouting, swearing and drama, it seems unlikely this will be Mr Handling's tact – though he is going to be looking through the bins.
He explained his judging style, and bin raiding, saying: "I'm a very different type of judge, I want them all to succeed. But I also want to see them on a plate and I know that sounds quite bizarre. Because they're very young, they'll take inspiration from their mentors or from their peers, and not truly 100 per cent them, but you can really gauge someone by their food and how they explain it.
"As a judge, I won't let any of them fail. If I see something burning, I'll help them, if they're struggling with their pastry, I'll jump on. Obviously, I will be monitoring marks, but I think that young people need to be inspired by succeeding and someone beating them because their dish was actually better, rather than the chef failing.
"But the main thing I check is, I turn all the bins upside down at the end of the competition. I think young chefs nowadays need to put in the frame of mind that food is not cheap. Food is expensive, we're the end users, lots of people have taken a lot of time to rear it, to fish it, to farm it, to grow it and if a chef bins half of it because they only want that pretty part, that's a straight cross and you'll be marked as zero because I think that the future of food in this country and especially with the youngsters is to use it all and be as sustainable as possible.
"Because it's not your money you're dealing with, it's your chef's money. I think that's very important for the competition."
The Scottish chef and waiter winners from the Gleneagles competition will join YCYW finalists from England, Ireland, Wales, Cayman Islands, USA, Monaco, Singapore and Macao. They will team up for their final competition in Monaco on November 23-24. After the world finals, the winning chef and waiter duo will be awarded $10,000 [£7,952].
Having competed in the Young Chef Young Waiter competition more than ten years ago, Mr Handling has been the head judge for England for three years, but is excited for Scotland to host. He said: "I would never usually do more than one [competition]. But it's Scotland and I'm Scottish and I want them to succeed. I want them to win, but I can't be biased, obviously. But it'll be good for Scotland if they bring home the title."
Entries are now open for YCYW Scotland. The closing date for final entries will be midnight on Monday.
Comments
 0 comments
Want to join the conversation? Please or to comment on this article.