From chocolate to chilli, Scotland's Mexican food experts share their store-cupboard essentials for Cinco de Mayo (May 5)
These are the ingredients to take your cooking to the next level
"People flock to the shop for Cinco de Mayo," says Dougie Bell, owner of Edinburgh's Lupe Pintos. "It's the fiesta celebrating the defeat of French rule".
On May 5, we'll be provided with an excuse to eat Mexican food. Thus, we asked a few of Scotland's experts to share their store-cupboard essentials.
"When you have masa harina (maize dough), you can make corn tortillas, which can be used for tacos, wraps, quesadillas, empanadas, tostadas, sopes or tamales. Finding great ready-made versions is trickier, so you'll need a tortilla press and a flat pan.
We use a lot of coriander in fresh sauces, and for stews there's thyme, avocado leaves, oregano and very aromatic herbs that are a bit difficult to find in Scotland, like epazote and acuyo (Mexican pepper leaves) that we use a lot on seafood dishes.
Lime adds acidity to our dishes but if vinegar is required for sauces or pickles, it will be fruit vinegar like pineapple, though white, apple cider or sugar cane will work too.
Pepitas, or pumpkin seeds, are used as a nutty thickener for moles or pipian (a sauce similar to mole), or in candies like jamoncillo (a type of Mexican fudge).
Lard remains the animal fat we use to cook many dishes, and chocolate is used in mole, desserts like champurrado and chocolate sauce for churros.
"Traditional store-cupboard essentials include corn tortillas, fresh coriander, chiles (arbol, guajillo, chipotle and green), avocado, beans, tomatillos (green tomatoes) and oregano.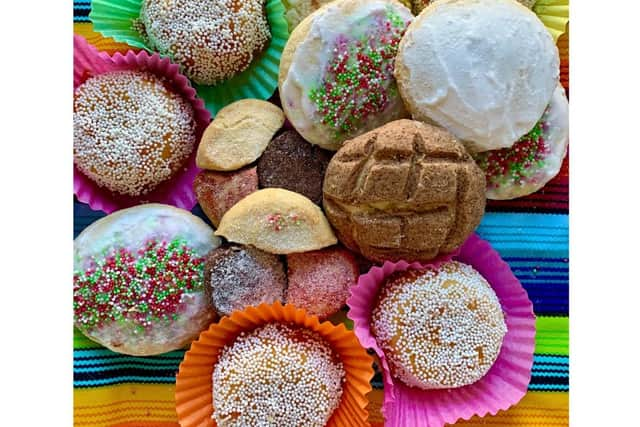 A dish that we traditionally prepare with some of these ingredients is called pozole (soup seasoned with oregano, chiles, onion, garlic and we add chicken or pork, avocado, and lettuce).
The traditional bread that's eaten at occasions like Cinco de Mayo is pan de fiesta or pan de feria. The dough is leavened with pulque, a mildly alcoholic beverage made from the fermented sap of agave plants. Other traditional bread includes carnitas (a brioche-like bread with sesame seeds) and garibaldis (upside-down muffin covered with apricot glaze and white sprinkles), which were created in one of the most famous bakeries in Mexico, El Globo".
"Achiote is a paste made from the berries of the annatto tree. It's bright reddy-orange and is great rubbed into roast meat but also in rice.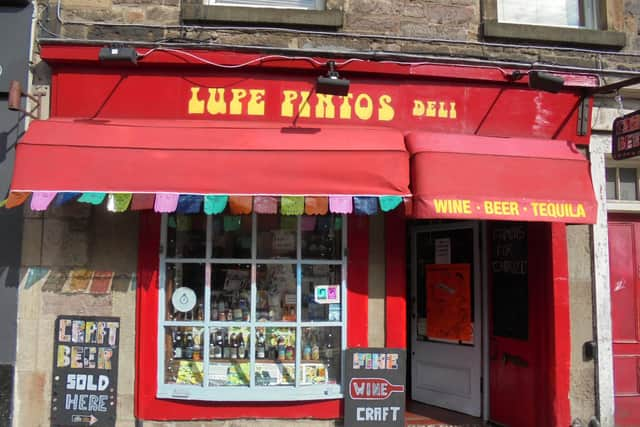 Black or pinto are our most popular beans. We also stock authentic hot sauces, which are ever present on the Mexican table, with brands including Valentina or El Yucateco".
"Fortaleza Anejo is barrel aged and a beautiful sipping tequila that we stock in our bar. Koch Mezcal is another favourite. It's a joven (young) mezcal but has the smoky smoothness of more aged versions. You can treat both like whisky and add a drop or two of water.
For cooking, we like using smoked chipotle peppers. Available in tins, we use them when slow-cooking meats or in some marinades. They add a rich smoky spice to anything, even just eggs in the morning".
A message from the Editor:
Thank you for reading this article. We're more reliant on your support than ever as the shift in consumer habits brought about by coronavirus impacts our advertisers.
If you haven't already, please consider supporting our trusted, fact-checked journalism by taking out a digital subscription.
Comments
 0 comments
Want to join the conversation? Please or to comment on this article.