Food and drink trail in Scotland: A great day out
Do you love great food and drink? This great day out will help you explore some of the finest food and drink in Scotland – it's a quest that leads you to quality local produce which is a feast for all the senses.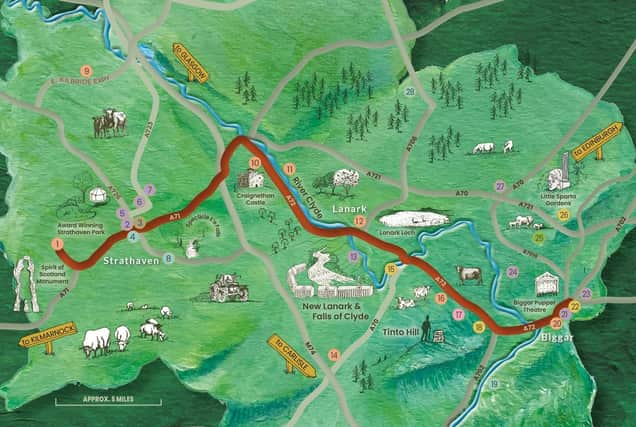 This exciting trail explores some of the region's most delicious delis, bakeries, dairies, butcher shops, farm shops, distilleries, cafés, restaurants and hotels.
With something to appeal to everyone's taste buds, the Lanarkshire Larder Food and Drink Trail is a must-do for food-lovers visiting Scotland.
The trail offers lots of ideas for a day out exploring Lanarkshire. The 48-mile route is designed so visitors can go at their own pace, stopping at various points along the way, with each destination offering something new.
The route starts in Strathaven then travels through the Clyde Valley, ending in Biggar. Alongside the main trail are several detours including The Wee Farm Distillery to the north, and Cairn Lodge to the south. The trail also includes sights of local interest and places to rest and rejuvenate.
While on the trail, get the downloadable map stamped at six stops to enter a prize draw to win a hamper filled with Lanarkshire food and drink goodies.
Lanarkshire is a hidden gem in Scotland. The beautiful landscape is home to some incredible food products, making it a popular destination for tourists who want to sample authentic Scottish food and drink. The Lanarkshire Larder Trail is a wonderfully-crafted way to explore the artisanal producers who have made this Scottish community their home. From cheeses and chocolate, all the way through to beer and gin – foodies of all ages will enjoy lots of delicious food and drink.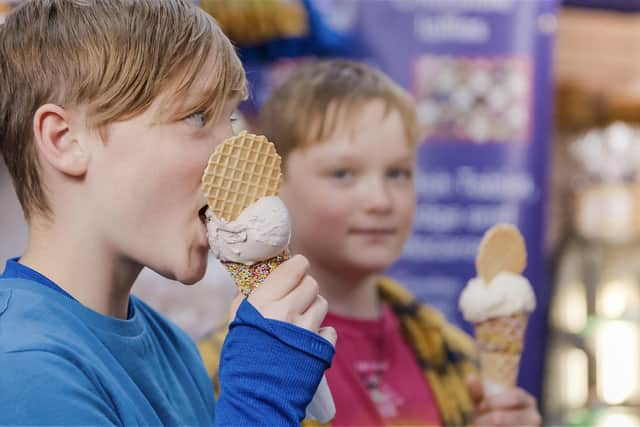 What is Lanarkshire Larder?
Lanarkshire, in the heart of Scotland, has a long and proud heritage. Since the 12th Century, the sheltered, fertile soil of the Clyde Valley has produced rich pickings and the area remains a major force in Scotland's food and drink industry.
The fertile pastures covering much of Lanarkshire have helped produce some of the country's best beef, venison, lamb, dairy and cured meats. Throughout the region there are entrepreneurial artisan producers, farm shops, cafes, breweries, distilleries, hospitality venues who are committed to using local produce.
Lanarkshire Larder is a Regional Food Group that includes food and drink producers, restaurants, cafés, pubs, hotels, farm shops - all share a passion about the provenance and quality of the products they make or sell.
The aim of the group is to increase awareness of the diverse range of quality food and drink from Lanarkshire. We want to put independent businesses on the Scotland regional food map, establish a link between them and encourage the use of fresh, locally-sourced produce. We want Lanarkshire to be known as a centre of excellence for food and drink.