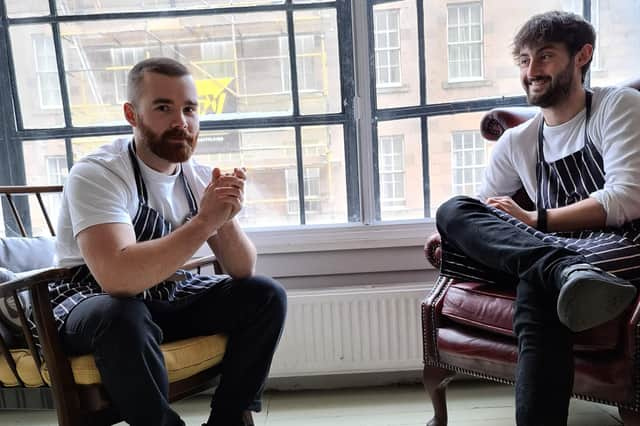 What's your favourite ingredient?
T: Hand-dived scallops from the North West Highland coast of Scotland. The climate and purity of the water make them the best in the world.
S: Butter. Loads of it with good quality salt.
Do you have a guilty food pleasure?
T: Cheesy mashed potato scooped up with sour cream and chive Pringles.
S: My partner has to hide chocolate from me. She has a careful rationing programme that I have to adhere to.
Tell us about your first food memory?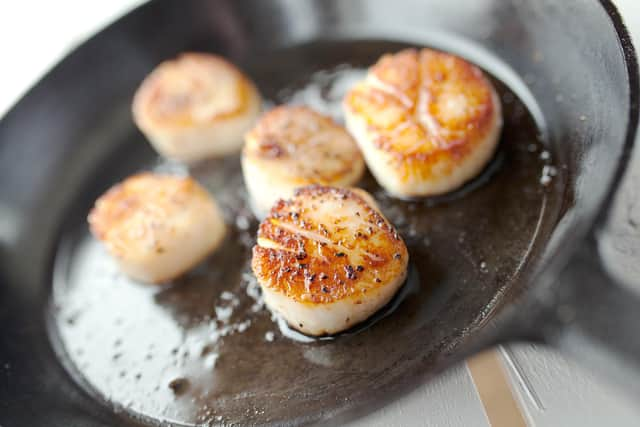 T: I used to hate beetroot, but the first time I tasted it alongside a small cube of feta, when I was about 6-years-old, blew my mind.
S: I remember, when I was very young, having chicken soup in a hospital in Turkey and I still think of it as the best chicken soup that I've ever had.
What's your favourite Scottish restaurant, deli or cafe?
T: The best meal out I had recently was at Borough in Leith.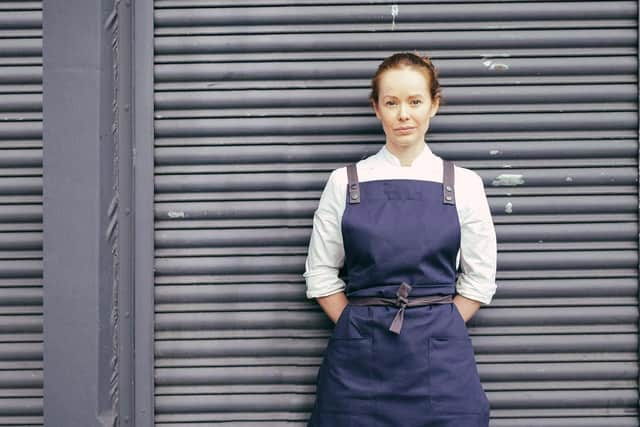 S: The Little Chartroom in Edinburgh. The food is great and you're always well looked after. Shaun and Roberta have it spot on.
What would be your last supper?
T: Iberico secreto would have to be involved. It's a 'secret cut' of Iberico pork located behind the shoulder. The diet of chestnuts that these pigs live on produces a wagyu like marbling. Utterly delicious.
S: A proper roast. Chicken, duck fat potatoes, a quality sauce and all the trimmings.
T: I think that starters give chefs more room for being creative with flavours and textures.
S: Starter. Although I enjoy making desserts, I prefer savoury dishes. That said, when eating out, I normally have three courses, as dessert seems to fill a different stomach.
Do you have any food hates?
T: It's always a little disappointing when something hasn't been seasoned properly.
S: Same as Tomas. Anything, within reason, can be tasty if it is prepared and seasoned correctly.
What starters, main and dessert would be served at your dream dinner party and who would you invite?
T: Whatever Sam is cooking. I'd invite food and travel writer Patience Gray because she'd have really great stories, Fleetwood Mac in 1976, and political commentator Robert Reich, as he seems really nice with big ideas.
S: A fairly classic French menu. Gruff Rhys would be there. His dry humour is right up my street. David Hockney, because I'm a big fan. Ian Brown, as his ideas could keep the conversation alive. I'll throw Marco Pierre White into the mix too. As a chef it is hard not to enjoy his kitchen stories.
What's your favourite geographical foodie destination?
T: Barcelona. I've spent a few summers cooking out there. There's a social element to dining over there that is very different to the way we do here and I enjoyed that a lot.
S: Melbourne. I'm a huge fan of East and Southeast Asian food and these cuisines have a massive influence on the restaurants there.
A message from the Editor:
Thank you for reading this article. We're more reliant on your support than ever as the shift in consumer habits brought about by coronavirus impacts our advertisers.
If you haven't already, please consider supporting our trusted, fact-checked journalism by taking out a digital subscription.