Find out the latest Scottish food and drink news, recipes and reviews with The Scotsman Scran newsletter
Our latest weekly newsletter is a feast of the best from Scotland's larder.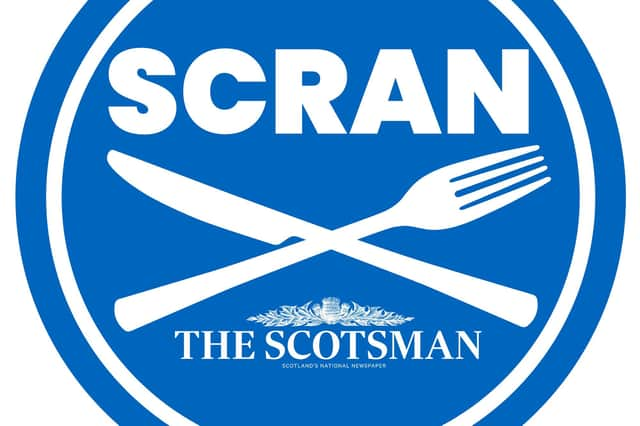 If you want to know the best restaurants in Scotland, how to make traditional sweet treats such as tablet or clootie dumpling or you simply want to know what's opening soon or what whiskies to buy now, sign up to The Scotsman Scran newsletter. Published weekly by food and drink editor, Rosalind Erskine, it comes off the back of our hugely successful podcast of the same name.
Scran the podcast was launched in 2019 and is a fortnightly podcast that's passionate about championing the food and drink scene in Scotland. Scran provides an array of voices from across the country. Since then we've been chatting to a wide range of people within the food and drink industry from farmers, those in the fishing industry to producers, chefs, distillers and even a celebrity or two.
Inside the Scran newsletter you'll find recipe of the week, restaurant review of the week, the latest food and drink news as well as the latest podcast episode. From seasonal recipes including easy to make dinners, and cocktails and mocktails to what we think of some of Scotland's newly opened and long-standing restaurants, Scran is ideal for food lovers in Scotland and beyond.
Find out more and sign up to Scran and the rest of The Scotsman's newsletters here.