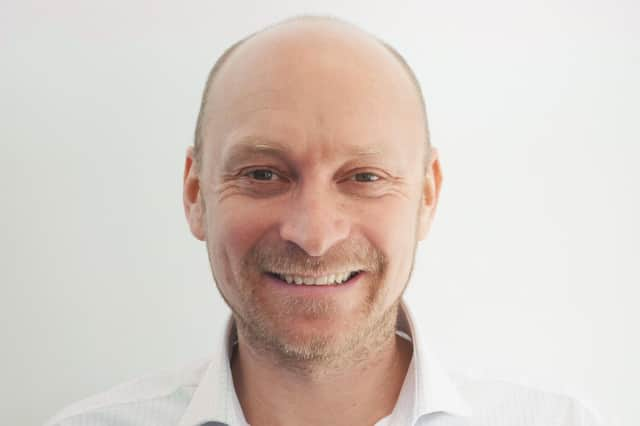 While our KeepCups collect dust, and restaurants continue to provide takeaways, Vegware's eco-friendly compostable containers, are becoming increasingly familiar.
As far as brand awareness goes, the average coffee chugger or housebound foodie will probably recognise this Edinburgh-based company's green band and leaf logo.
Not just in Scotland, either, as they export their containers, made from sugarcane, wood pulp and pressed araca leaves, to over 70 countries worldwide.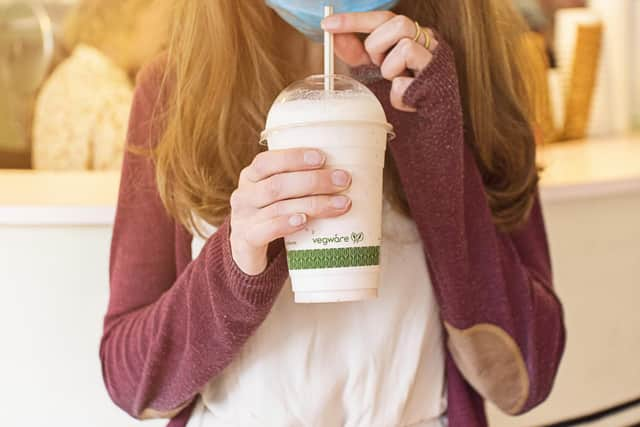 However, Vegware say that this hasn't translated to an increase in profit, as the 15-year-old company has taken a big hit on the closure of universities and offices, and the catering services that both provide. They've had to quickly adapt to the needs of new clients, including restaurants and hotels.
"Hygiene concerns have meant a big change in the kinds of products people require," says Vegware's managing director, Joe Frankel. "We've had to ramp up production of wrapped cutlery kits, as caterers choose to limit handling of loose forks. In addition, places that would normally use crockery - such as schools - had a sudden requirement for single use products, so we saw a major surge in demand for our sugarcane clamshells. Similarly, many hotel groups are only offering room service meals".
Vegware's products are definitely less guilt-inducing as those old-fashioned polystyrene cups, which would be filled with tea that tasted vaguely of chemicals, then dumped into landfill for eternity.
"So many consumer surveys tell us environmental issues are a major concern, and diners are pleased to see their favourite restaurants and cafes using plant-based disposables, " Frankel says. "Polystyrene takeaway boxes and cups are being banned across Europe for their impact on marine litter, and they reflect badly on the food. Our alternative is bagasse, made from reclaimed sugarcane fibre".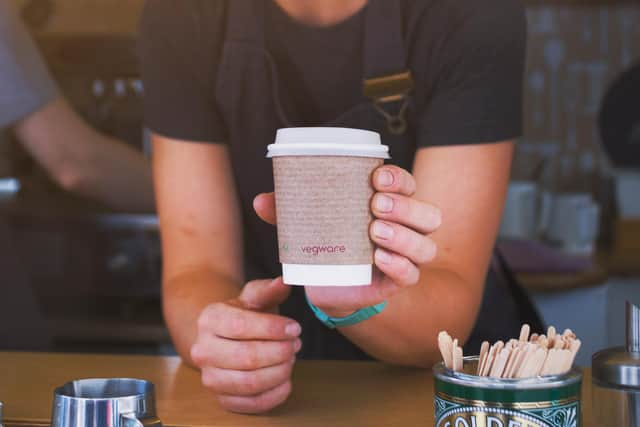 Although The Scotsman has a vested interest in chippies returning to wrapping their wares in newspapers, that's unlikely to happen. At least some of these takeaways are going for another environmentally-friendly option. According to Frankel, his products might even make your fish supper taste better.
"Award-winning chefs like Calum Richardson at Stonehaven's The Bay have long chosen plant-based boxes for their fish and chips, instead of polystyrene which traps condensation making for soggy chips," says Frankel. "Breathable materials mean hot food stays crispy. So many diners will have already subconsciously enjoyed the food more thanks to the sustainable packaging the chefs choose".
Although new clients and existing ones, like The Bay, mean that the business is relatively buoyant, Frankel is nervously waiting until summer, to hear the outcome of The Scottish Government's consultation on the EU Single Use Plastics Directive. He concedes that it's generally a good thing that may see us curb the use of single use plastics. However, Vegware are concerned that it might also include bans on plant-based and compostable bioplastics.
"The practical environmental solution to this issue is readily available in the form of compostable food service packaging and following up with appropriate waste management," he says. "These are solutions we and others in the industry are delivering. Such far-reaching product bans will be a major setback to the true way to balance consumption and environment".
A message from the Editor:
Thank you for reading this article. We're more reliant on your support than ever as the shift in consumer habits brought about by coronavirus impacts our advertisers.
If you haven't already, please consider supporting our trusted, fact-checked journalism by taking out a digital subscription.