Enjoy a taste of the best of Scotland at Edinburgh Food Hall Bonnie & Wild
Ahead of Scotland Food & Drink fortnight, Edinburgh Food Hall Bonnie & Wild reveals us why it represents the best of Scotland – and how you can enjoy a sneak peek from the comfort of home.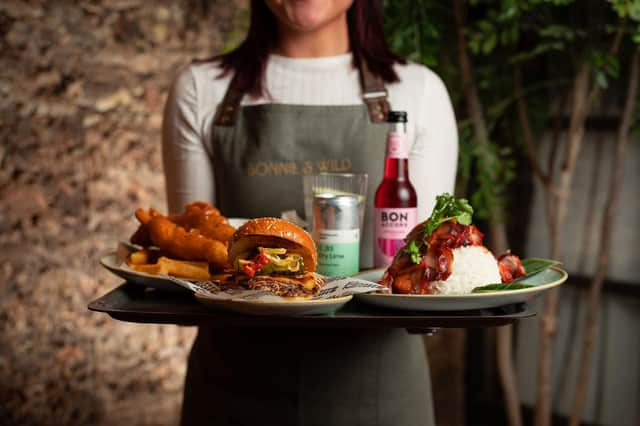 Located in the heart of the St James Quarter – Edinburgh's premium shopping and leisure destination – Bonnie & Wild is a modern and stylish food hall that proudly wears its Scottish credentials on everything from the food and drink on offer to the décor on the walls and the events it hosts.
Within the Food Hall, there are 12 independent food and drink outlets, all of them Scottish small businesses.
Scotland is also well represented across the three bars, with local craft breweries such as Williams Brothers, Edinburgh Beer Factory, Thistly Cross and Pilot popular pours alongside softs from Bon Accord and Rapscallion.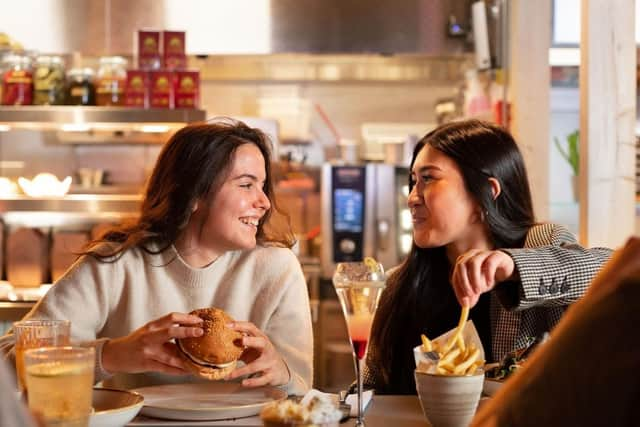 Up on the gantry, there's a curated range of Scotch whiskies and craft gins from the likes of Harris Distillery, Bowmore, Rock Rose, Isle of Skye, Arbikie, Discarded, Kingsbarn, Glenallachie and Springbank.
And while it's a superb location for an evening dram or cocktail (or even a morning coffee), most people coming to Bonnie & Wild are here for the food.
With a big focus on local sourcing and sustainability (they even have a section on their website detailing the food provenance across the venue), the offer is as diverse as you'd hope for in a Food Hall representing modern Scotland.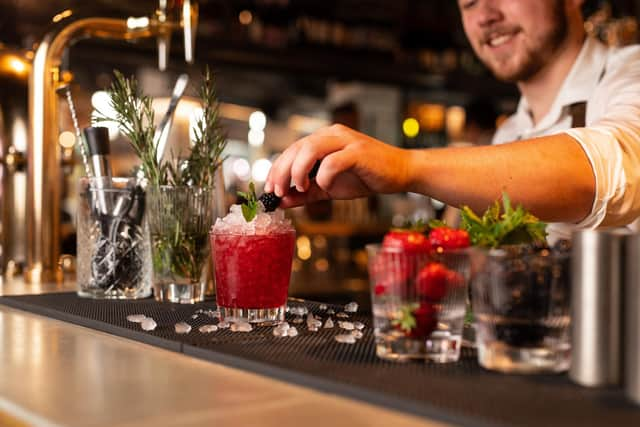 National Chef of Scotland Gary Maclean's Scottish seafood kitchen Creel Caught sits next to TikTok star chef Jimmy Lee's Hong Kong-inspired Salt & Chilli Oriental. Sri Lankan street food kitchen Kochchi sits opposite the Scottish deli Soup & Caboodle. For fans of Chinese fine dining (given a Scottish twist of course), Leith Woks is round the corner.
And while you can't mistake the Asian influence on Bonnie & Wild's world-class cuisine, Italian food is also a big hit, with east PIZZAS and Joelato ticking the box for fans of pizza and gelato (made with ingredients sourced from local farms and producers ).
Burgers, fried chicken and pancakes from El Perro Negro, Chooks and Stack & Still complete the food line-up, and you'll also find a stunning Full Scottish breakfast from the weekend pop-up kitchen, The Breakfast Club.
And let's not forget Cairngorm Coffee, with their artisanal and locally roasted coffee, as well as a marvellous selection of locally produced cakes and pastries, including many gluten-free options.
But the focus on Scottish products doesn't stop there. The Boutique Bottle Shop, run by family wholesaler Inverarity Morton, has a staggeringly good selection of Scottish whiskies, gins and rums for you to buy, including some very rare expressions.
Colin Campbell of Bonnie & Wild says their commitment to local businesses extends beyond the kitchens and bars: "Even our IT, web hosting, and online payment portal are all managed by Scottish SMEs, as was the installation of our sound system and even the signage. We're very proud to be working with so many local businesses. They're very much at the heart of everything we do."
Enhancing the picture is Bonnie & Wild's sponsorship of the annual Scottish Landscape of the Year Awards, visually drawing that connection between the land and seas the ingredients comes from, and the delicious food and drink being served up in front of diners and drinkers.
And there is plenty more to enjoy, says Colin: "Alongside all that, Bonnie & Wild regularly hosts pop-ups with local entrepreneurs such as Ruby's Flowers, Bernard Corrigan fishmonger, Okanda, and most recently The Breakfast Club, and hosts high-profile events with the likes of Bowmore, Bruichladdich, Scotland Food & Drink, VisitScotland, and many more."
With regular "meet the maker" tastings at the Bottle Shop, guests to Bonnie & Wild have an unprecedented opportunity to meet the men and women passionate about making Scotland a land of food and drink, from the chefs to brewers, from the producers to the distillers.
And with a big focus on Scottish products and producers, what could be more Scottish than a traditional Highland Ceilidh. On the last Thursday of every month, Bonnie & Wild hosts the White Heather Club, a free event that attracts hundreds of dancers who enjoy classic dances such as Dashing White Sergeant, Strip the Willow and the Gay Gordons.
Recognised for its big focus on Scottish products and provenance, Bonnie & Wild achieved the coveted Taste Our Best award by VisitScotland earlier this year, the only food hall to receive this acclaim.