Edinburgh Festival Fringe: Food and drink shows to see at this year's Edinburgh festivals
Don't overlook Fringe shows that have food and drink at their heart, says Rosalind Erskine.
It's that time of the year again when hundreds of thousands of people come together for the Edinburgh festivals.
From comedy shows to drama, immersive theatre and live music, there's an overwhelming number of events in the capital during the month of August. It comes as no surprise that many are food and drink based, which give visitors a chance to experience some of our award-winning spirits and produce. Some offer aficionados a chance to test their knowledge, but which ones are worth your time and hard-earned money?
With long-standing comedy show-with-dinner, the Fawlty Towers dining room experience now taking place throughout September and October, rather than August, fans of a chaotic dinner can book Karen's Diner.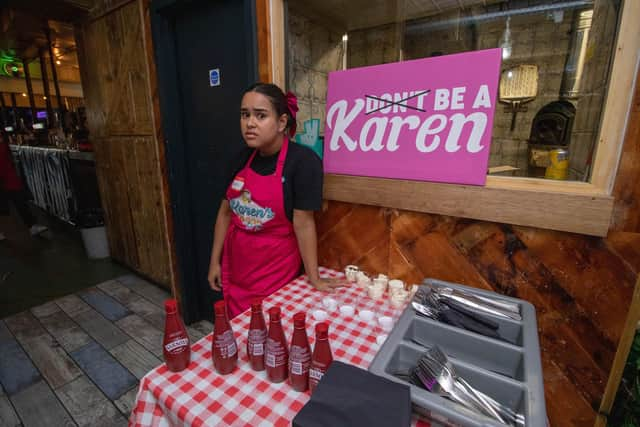 This TikTok sensation went viral after videos of their staff deliberately being rude to customers were posted. The chain, which has restaurants in five continents, is travelling around Britain with a stop in Edinburgh, allowing those who do not live near a UK branch to confront the Karen experience.
The restaurants are known for cutting comments from surly staff members and a string of in-restaurant games designed to embarrass visitors. Karen's on Tour may be a pop-up, but the team will still be dishing out great burgers along with their expected exceptionally rude service.
For a nicer way to enjoy a bite to eat, try the Leith food and drink walking tour, which does exactly as it says on the tin. Punters can also book into The Big Bite-Size Breakfast show, which has enjoyed a 15-year run at the Fringe. This year there's three brand-new, delicious, rotating "menus" of ten to 15-minute comedies, eccentricities and mini-dramas – all served up with a complimentary breakfast of fresh coffee or tea, croissant and strawberries. Those that love Thai food can learn how to make their own at home with dedicated Thai cookery classes that run throughout the Fringe.
When it comes to drinks-based shows, Arbikie's A Club at the Merchants' Hall offers a combination of live music and table-service cocktails/drinks as well as whisky and gin tastings. This year's programme also includes the 'Dram Good Whisky Festival' on Friday, August 4 and Saturday, August 5, featuring a number of Scotland's newest and most innovative as well as most established whisky distilleries, including Glenmorangie, Ardnamurchan, Arbikie, Lindores, Bladnoch, Lagg and Ardbeg.
For more whisky and music, book the Rhythm and Booze Project shows (2 Guys, 3 Drams: The Ultimate Live Blues and Whisky Experience). Having interviewed one of the co-founders, Felipe, earlier in July, their mix of blues music and whisky tastings, along with audience participation, sounds like a recipe for a great night out.
If gin is more your thing, Edinburgh Gin are, once again, running their The Spirit of Edinburgh show – a multi-sensorial experience of stories and gin. The show includes three cocktails, live music and a 360-degree cinema. There's also The Thinking Drinkers Pub Quiz and Summerhall Distillery Speakeasy Tour. Then there's The Scottish Cafe and Restaurant, who will be hosting a series of Piano Suppers this August. The performances feature two of the pianists who appeared in the first series of The Piano on Channel 4. But if beer and acrobatics is more your thing, all-female Australian troupe YUCK Circus have partnered with Edinburgh brewery Pilot Beer to raise money for SHE Scotland during this year's Festival Fringe.
These are just some of the great shows that will be showcasing our brilliant food and drink scene in Scotland, which definitely shouldn't be overlooked.
Comments
 0 comments
Want to join the conversation? Please or to comment on this article.