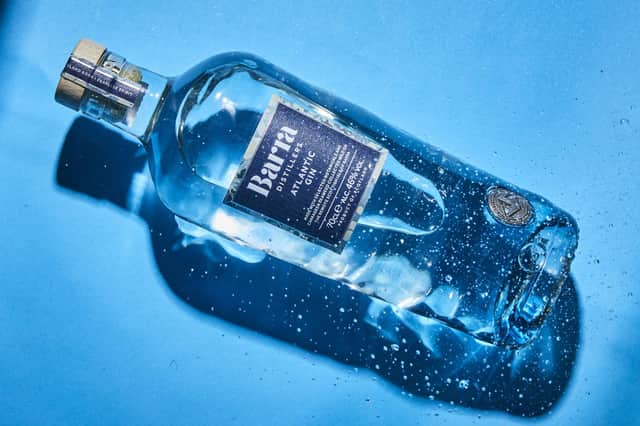 Michael Morrison, who with his wife Katie opened the first legal distillery on the Isle of Barra, sees the bottle as a chance to increase the green credentials of the brand.
"We aimed to have a bottle that was more in keeping with the times in terms of the environment and sustainability."
The new bottle, which Michael calls a vessel because of the connection between Barra and the sea, has seen the distillery move from 100 per cent flint glass to using a minimum of 52 per cent recycled glass per bottle. Michael says: "With the move to such a high percentage of recycled glass, each bottle varies and can't be the same, and we feel this is part of the character. It feels like each bottle represents all the different characters from our Island home, all different, all with their story to tell."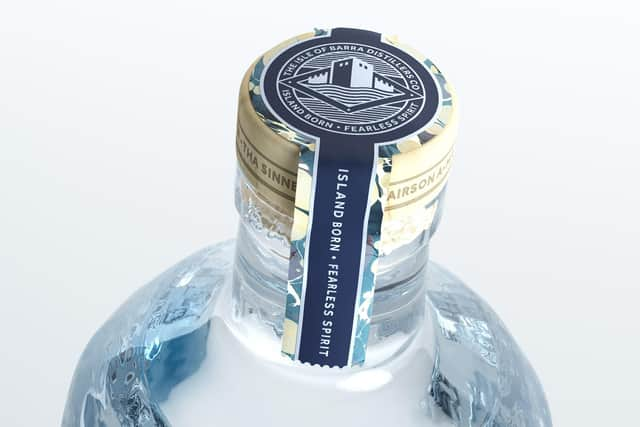 What's inside counts as well towards the island's strong roots in Barra. Carrageen grows out of the ancient rocks that make up the island's coastline, which can only be sourced when the tide is at its lowest point, which is only a few times a year. Michael adds: "Both my grandparents and my mother have used carrageen for ailments such as stomach aches as a tonic. It was always soothing and tasty, bringing back wonderful childhood memories."
As well as being made largely from recycled glass, the new bottle is also 100 per cent plastic free and 100 per cent recyclable.
"This isn't just a new bottle, or a new marketing strategy. This is the positive change that we have wanted to do for some time. This is much more than just a bottle. This is a statement. We have been working towards this moment for some time and have been working on this project for nearly two years. For me, this is of huge personal satisfaction. It is a point that we have been working towards.
"We feel this is what our Barra Atlantic Gin has always deserved, its own unique bottle, but to do this in such a way that we can be as sensitive to the environment and our surroundings as possible, is essential."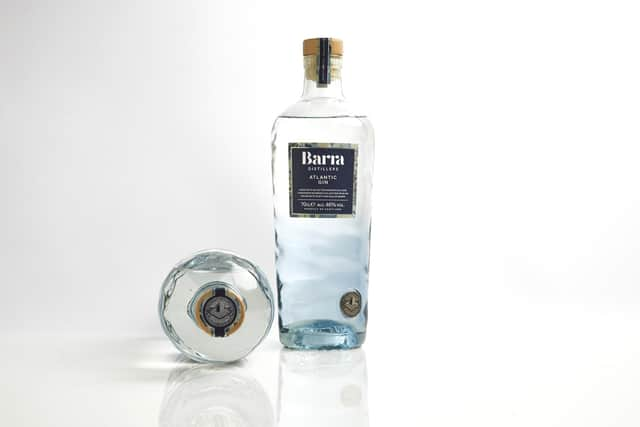 To celebrate the new bottle, the distillery has opened up a pop-up shop at the St James Quarter in Edinburgh, where you will find a little taste of Barra until late December.
Michael says: "Living on the remote Island of Barra, on the edge of the Atlantic, has taught us that we need to tell part of our story and to do so, we are taking our story on the road to the capital this Christmas."The new bottle will also be available on the distillery's website at a new listing price of £32.00, a drop from our original £37.00.