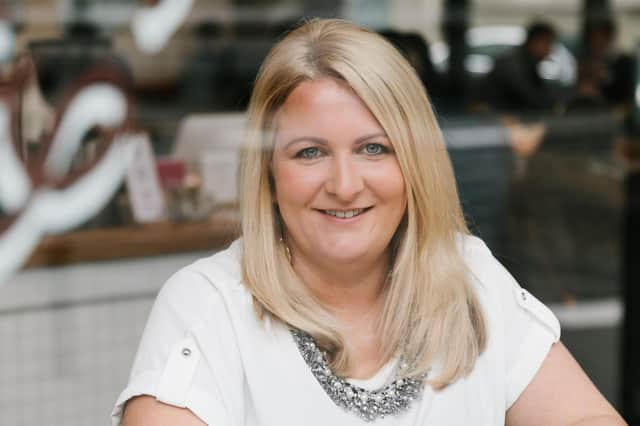 We recently took the decision to buy a puppy pal, Dudley, for our nine-year-old miniature poodle, Eddie. You'll find me up with the lark and getting the puppy organised before anything else. I normally take 15 minutes to make a coffee, sit on the couch, catch up with the news and think out my day. Breakfast is scrambled eggs with spring onion and a cup of lady grey tea.
I'm a founding chartered PR consultant at Aura. No day is ever the same. I work across consumer and corporate clients, so advise on everything from re-launching businesses out of lockdown, avoiding or managing a crisis, to new products and services. I've been working a lot on stakeholder audits and research recently, as pretty much every stakeholder group will have changed due to the pandemic. There's a lot of work put into audience profiling, so you're saying the right thing at the right time to the right people on the right channel.
This is my time to take the dogs out for a morning walk, though that's usually weather dependent.
I started a new business journey during lockdown. Wonky Pickles is inspired by my annual Christmas chutney making (small gifts for friends and family) and the increase in supporting local small businesses. Fast forward four months, I now make five products and sell via my website. As I batch cook, it's good to get into the kitchen in the morning, so I can get started on cutting vegetables or getting the chutney ingredients on the hob.
I don't take a formal break, but I use this time to research while eating lunch, which is usually leftover bits from last night's dinner, tuna salad or a baked potato and a can of sugar free Irn-Bru. For a while I was researching local fruit and veg suppliers for Wonky Pickles and also eco-packaging, posting etc. Then it's back onto client work. Sometimes, around lunchtime, I'll be hosting an Instagram live or a PR industry event. As I work globally, time zones will vary.
If I've made chutney or pickles, I'll be putting them into jars, then canning them – a method which gives them a longer shelf life. This is a good time to re-evaluate what I've achieved that day and what I need to complete by close of business. I'm always one for to-do lists.
I often finish off my day with an email to clients about any urgent work, reminders or opportunities that came up during the day. It keeps me (and them) on top of a fast-paced business world. If I've got pickle orders to fulfil, I'll get them packaged up for mailing the following day.
We are trialing Gousto just now, so dinner could be anything from a coconut curry to fish tacos.
This is quiet time. Dogs are snoozing, the dishwasher is on and I'm catching up on Instagram or planning some creative work on Pinterest before bed.
A message from the Editor:
Thank you for reading this article. We're more reliant on your support than ever as the shift in consumer habits brought about by coronavirus impacts our advertisers.
If you haven't already, please consider supporting our trusted, fact-checked journalism by taking out a digital subscription.