Cost of living: As more restaurants are forced to close, what is the future for Scottish hospitality?
Two Michelin-recommended restaurants in Scotland have closed within a week due to rising costs. Rosalind Erskine asks what this climate means for hospitality.
The announcement in January that three-Michelin Star restaurant Noma was to close shook the industry.
The multiple award-winning restaurant, located in Copenhagen, was seen as the pinnacle of not just fine dining, but food innovation, and had seen many big name chefs pass through its kitchen, including some in Scotland.
After posting about Noma's closure on his socials, chef Rene Redzepi spoke to the New York Times about the decision, and acknowledged the long, gruelling hours needed in Noma plus the amount needed to pay workers fairly, was not workable. He said: "We have to completely rethink the industry. This is simply too hard."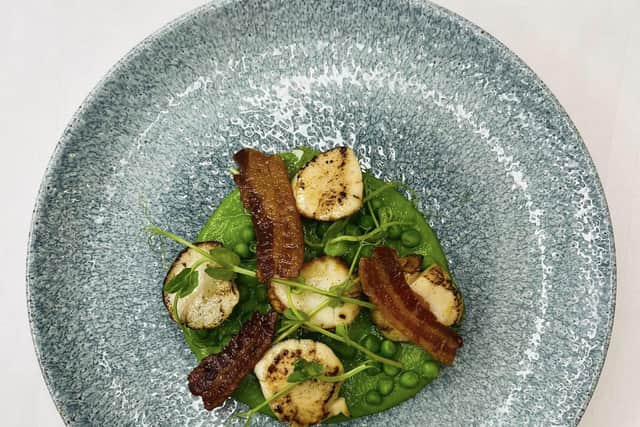 Fast forward to mid-2023 and, within the space of a week, two Michelin-recommended restaurants in Scotland have closed with immediate effect, citing the cost-of-living crisis or, as one owner put it, the "financial burden of the 'new normal' world we live in". Last week, Monadh Kitchen in Bearsden shut with immediate effect, with husband-and-wife team Martin and Sharlene Thliveros saying they had made the decision for the health and well-being of their family.
Part of their statement announcing the closure read: "The financial burden of the world we live in has forced us to close with immediate effect."
Then on Friday, Brian Maule at Chardon d'Or in Glasgow city centre served its last customers. A long-standing and multiple award-winning restaurant, Brian Maule at Chardon d'Or had been open for more than 20 years. Part of the statement read: "We have tried so hard to fight against the financial burden of the 'new normal' world we live in, but it has forced our hand – for now – with immediate effect. Surviving through Covid, then spiralling into a cost-of-living crisis, increased home working, plunging property values, lack of support for the hospitality sector. All these damaging factors, plus many more, have weighed heavily on us."
And it's not just fine-dining establishments that are closing. Last week was also the same week that live music venue and bar and cafe, the 13th Note, closed, again citing cost of living.
Bridge Street Kitchen in Dollar, which closed in February last year then reopened with new owners in July, has shut again. This begs the question – what is the future of hospitality in this climate?
My most recent restaurant review will be on Wee Lochan Kitchen, which is a re-establised version of the much loved Wee Lochan, which shut in 2020. It functions as a cafe and brunch spot by day, and has just started a dinner service with many dishes being repurposed for evening meals, and a chiller full of tarts and cakes that serves as dessert.
It's also very small, and running with a tiny number of staff. But it was great – a welcome return that does no disservice to its former namesake, all while being flexible with its offering. Last week also saw a brilliant piece in The Guardian on the decline of chippies in general, but with a particular focus on the East Neuk of Fife. As the owners of a family-run fish and chip said: "Use us or lose us." A sentiment that all hospitality is feeling right now.
Comments
 0 comments
Want to join the conversation? Please or to comment on this article.