Chivas to build new whisky distillery on Scottish island - the first for the brand
The plans mean this will be Islay's 13th distillery
Chivas Brothers have revealed plans to build a major distillery on Islay.
The project will mark the first time the brand will introduce a peated Islay malt to its Scotch whisky portfolio, which include The Glenlivet, Royal Salute, Chivas Regal and Ballantine's.
It comes at a time when Chivas's owner, Pernod Ricard, are striving to be carbon neutral by 2026, In alignment with this target, design of the Islay project – and any future new-build distillery – will be carbon neutral in distillation from inception.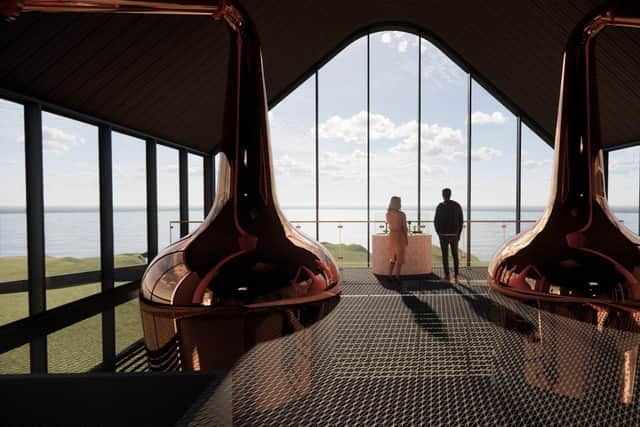 The distillery, which will be located on the picturesque site of Gartbreck Farm, west of Bowmore at Saltpan Point on the shore of Loch Indaal, will enjoy stunning views facing Bruichladdich and Port Charlotte across the loch.
Once operational, its production will focus on Islay single malt, celebrating the region's distinctly smoky and peated profile. The land purchase signals Chivas Brothers' long-term intent to become part of the fabric of Islay, as it has been for decades through Speyside and the surrounds.
Jean-Etienne Gourgues, chairman and chief executive at Chivas Brothers, said "This is an important new chapter in the Chivas Brothers story. The introduction of an Islay whisky completes our comprehensive and award-winning Scotch portfolio.
"As a business built on hundreds of years of heritage, it also gives us the opportunity to do something we rarely do, which is to start from scratch. Here on Islay, we can create a blueprint for carbon neutral distilling and continue to usher in this era of sustainable Scotch.
"We are committed to Scotch, to the Islay community and the landscape that makes it the perfect place to continue our vision to shape the future of whisky."
Full plans for the site will be revealed in due course.
Islay will soon be home to Portintruan, a new distillery from Elixir Distillers, and Laggan Bay from The Islay Boys as well as the reopening of 'lost' distillery Port Ellen.
These ventures join the long-standing distilleries of Bowmore, Laphroaig, Lagavulin, Caol Ila, Ardbeg, Bruichladdich and Bunnahabhain, as well as Ardnahoe and Kilchoman. As well as whisky, a new rum distillery opened last year and the island also produces The Botanist gin and Nerabus Islay Gin.
Comments
Want to join the conversation? Please or to comment on this article.