Author Ghillie Basan launches her 56th cookbook, Seafood Journey: Tastes and Tales from Scotland
We chat to her about food producers, the salmon controversy and competing with celebrity books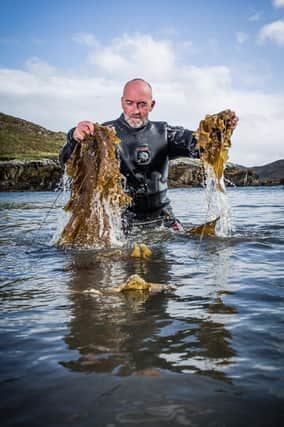 As one of this country's most prolific food writers, Ghillie Basan should really be a household name.
However, if you're not au fait with this author, it's not too late to get on board with a copy of her 56th book, Seafood Journey: Tastes and Tales from Scotland. The latest release will follow a succession of publications including A Taste of the Highlands, Spirit and Spice, and The Lebanese Cookbook, which won Best in the World in the Gourmand International Cookbook Awards 2021.
We imagine that the new read, which features 90 exciting recipes such as Saigon fish curry; Harris Gin and beetroot gravadlax, and haggis stuffed mackerel baked in newspaper (The Scotsman, we hope), will be snapped up by those in the know.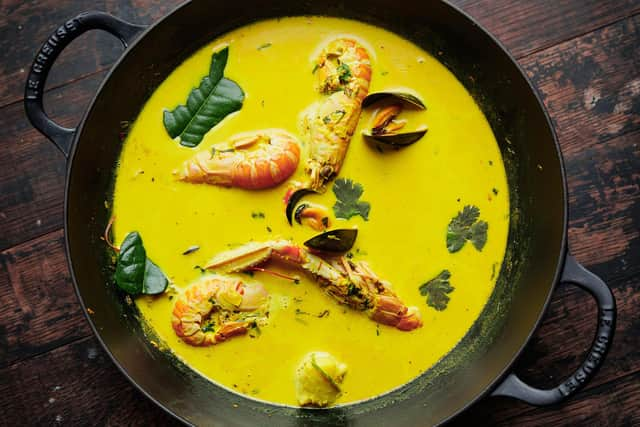 After all, her fans include National Chef of Scotland, Gary Maclean, who has written an enthusiastic foreword.
"I once went to interview Yotam Ottolenghi in his kitchen, and he had about 12 of mine on his shelf," says Basan, who is based in the Cairngorms National Park. "He particularly liked my very first Turkish cookbook and he acknowledged me in his first book Plenty, because he'd actually pulled from it".
That cookbook was also notable as, she says, it was the first of its kind to be published in English. "That's how old I am, and how old my books are," says Basan, who is only 61.
We wonder if there are any celebrity chefs who own a copy of her Cambodian cookbook.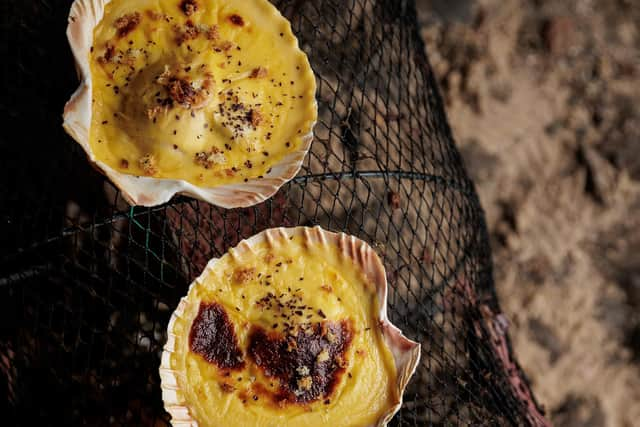 "The Pol Pot regime in Cambodia had destroyed everything - all of everyone's books," she says. "When I did that one, the tourism side of the government in Cambodia asked if they could use it to write one of their own so that they could get things off the ground again, get cafes up and running and start selling to tourists".
Her latest hardback will make you want to explore closer to home, as this is something of a tribute to Scottish producers. It's divided into six geographical chapters, covering the West Coast, Moray Coast and East Coast, as well as other parts of our shoreline.
This Scotland's Food Tourism Ambassador drops in on Blackthorn Sea Salt, Tobermory Fish Company and Just Hooked in Portree, among many others. As well as her own creations, there are a few contributed recipes, including a sea urchin snack from Isle of Harris distillery's sea kelp diver, Lewis Mackenzie.
This is a book to make you want to roam, eat and experience, not just whip up something nice for Friday's tea.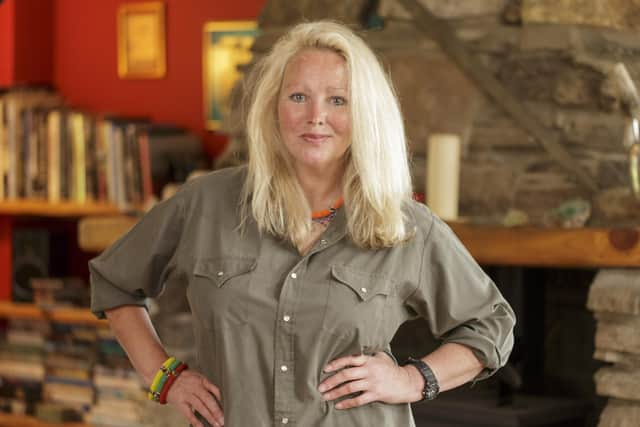 "People buy cookbooks when the particular author might not have anything more than the tiniest of introductions, maybe just a paragraph," says Basan. "I can't do that because fundamentally, I'm a writer and I actually hate writing recipes. I enjoy cooking the food, working with the photographer and meeting people who tell their stories".
Although Basan was already familiar with many of the more established businesses that he features in the book, there were a few new discoveries.
"I hadn't heard of Orsay Sea Salt before I went to Islay. And the owner, Anna, was lovely. She's just a one-young-woman band and you just hope she does really well," she says. "Then there was Billy Jolly. I'd heard of Jollys of Orkney but I didn't know much about the man himself. So I sat with him in his house and heard his story and he was just one of those lovely gentlemen that has just a story for everything, told with a beautiful Orcadian accent. You could listen to him for hours and he was a joy".
There were a few potential contributors to the book who refused to get involved if Basan was going to feature salmon. This fish makes up a large percentage of Scotland's food exports, but, as farmed salmon is having a negative effect on the wild population, many restaurants and cooks are boycotting the product. Seafood Journey doesn't feature much of this ubiquitous species, but Basan hasn't cut it out entirely.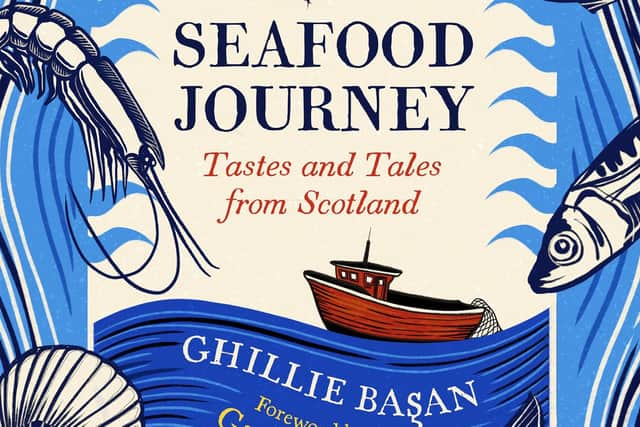 "It would be the elephant in the room to write a seafood book about Scotland and not have salmon. So I thought okay, I'm going to see this with my own eyes and not listen to the controversy," she says. " Eventually I found Rosie Curtis who is the manager of the Mowi fish farm on the western point of Ardnamurchan. She lives in the croft that she grew up in and is exactly what these close knit communities are about. Having something like a salmon farm is a huge employment factor. She would love people who go on about banning salmon farms to just come and meet her. And I tried to tell that story through her so that it's not me giving people a lecture. Let's raise the game of everyone because it's here to stay".
As fast as writing books goes, Basan is in an equally crowded market. Although she has an updated version of one of her Moroccan books coming out soon, the publishing game is tricky, even when you're as experienced and knowledgeable as her.
"I just feel that I can't compete with celebrities and social media. I spend money to do these books because I travel the length and breadth of the country," says Basan. "You just have to hope that book stores put it out prominently and it doesn't get tucked away into the 'Scottish interest' section. I want the stories to be read, so readers get to know the producers and feel encouraged to get out and explore what we have".
Comments
 0 comments
Want to join the conversation? Please or to comment on this article.