Altered Images musician Stephen Lironi on selling Scottish seafood in his London restaurants
The former music producer has three Spanish eateries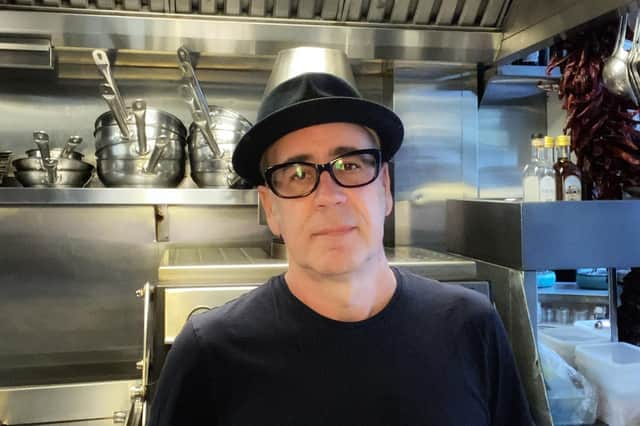 There are lyrics in an Altered Images song, Pinky Blue, that include the lines; "Come to tea, come to tea, you and me, you and me".
You definitely wouldn't pass up that invitation, especially if the Scottish band's drummer, Stephen Lironi, who is married to lead singer Clare Grogan, was asking.
These days, this Glaswegian musician and music producer, owns three restaurants in London.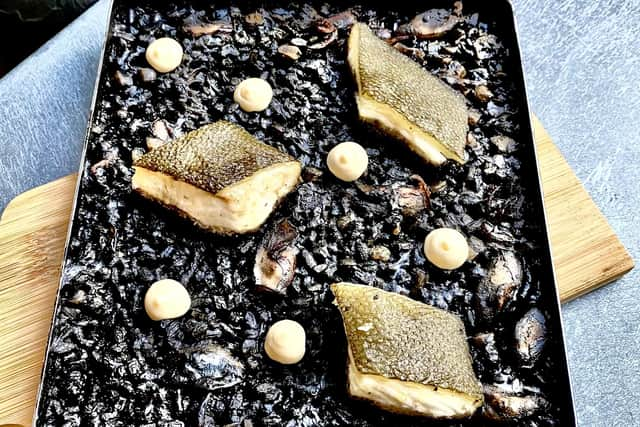 The newest of those is Soho's 48-cover tapas venue, Maresco, where there's a blue neon sign on the wall that translates as "Spain, Scotland and the sea". It joins his other places, including Escocesa in the Stoke Newington area. They all offer Scottish seafood, from Loch Broom oysters to Gigha halibut, but cooked in a Spanish style.
He's not a rookie, when it comes to the restaurant game, as he started out by opening Bar Esteban back in 2014. It's still going strong. However, nine years later, everyone is still fascinated by the proprietor's career change. That's because long before hospitality came into his life, as well as being in the band, he founded the Creeping Bent record label and worked as a music producer for the likes of Jon Bon Jovi and Hanson.
"I think people find it interesting when somebody takes a left turn," he says.
"There was this idea that you're going to have one career for life. And then you find out that things change. That happened for the miners and for print workers with how newspapers work. And it changed in the music business because it went from being bought on a cassette, piece of vinyl or a CD to something that you downloaded for pretty much nothing. I remember when the most searched term on the internet was MP3. I was just like, okay, that's starting to be the end of this and it ended very quickly. For me, being a record producer, where I get paid a percentage of sales of something, if that was now becoming free, it was like, okay, game's kind of over".
According to him, switching professions didn't require such a huge leap.
"It's quite like show business. It's about this thing called atmosphere. You can't really define it but you feel it," says Lironi, who says that Grogan is the one who does the cooking at home.
Although he's considered part of the band - "well, Clare thinks I am" - he enjoys the recording part, which they did a bit of when the restaurant was closed during lockdown, but not the playing live.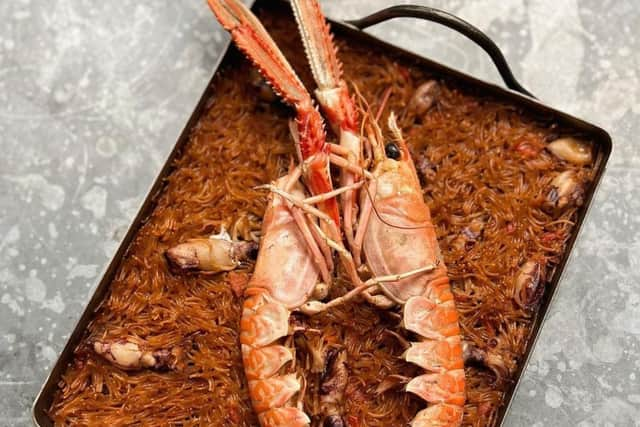 "Purely because it's mostly hanging about," he says. "I like being busy. I can't spend all day hanging around to be onstage for an hour. I find it too boring. It's worth it if you're the lead singer because you go on stage and people adore you for an hour. I understand why Clare likes it, but for me, I prefer being in the studio".
In the restaurant, they play music, but you won't see a cake coming out while Happy Birthday blasts out over the speakers. As Lironi says, "I've always loved Latin music, so we play a lot of Cuban, Colombian, Caribbean and Central American sounds".
At Maresco, this is the soundtrack to dishes such as Loch Duart salmon tartare, ajo blanco and cucumber, or fideua with Hebridean langoustines.
Years ago, when Lironi was still working in LA, he read a newspaper article about Scottish seafood being exported, while it was neglected closer to home. It was this that inspired him to open his first restaurant, along with memories of the annual family holidays to Spain he took, as a child.
"That was something that stuck with me. When we first went there, it was still under the control of Franco. And then when that changed the culture that had been held back just exploded," he says. "It became a world leader in gastronomy for a while really. They invented molecular gastronomy, and took it to a whole new level".
However, they don't do that style of cooking at Maresco, Escocesa and Bar Esteban. It's much more casual, in a style that has attracted, Lironi says, celebrities including Taylor Swift, Liam Gallagher, and James McAvoy.
"For me, the casual thing is the most interesting. It's nice to go for dinner and not even be aware that you're going out," he says. "You're just going to talk to friends and taste some food and drink some wine. Having a starter, main course and dessert just bores me to tears. I'd rather just taste little bits and before you know it, you're quite happy".
Scotland's quality ingredients obviously make an impression. Interestingly, Lironi finds that spoots go down particularly well.
"We get a lot of Asian customers from China, Japan, South Korea, and they come in with a picture of razor clams from our Instagram and say 'we want these'. I think a lot of Asian people really like their seafood, like the Spanish. The best quality comes from Scotland, and in Scotland they don't really eat them too much".
So, is Lironi ever likely to open a restaurant closer to where his produce is sourced?
He does seem to know his Glasgow restaurants, and is a fan of Ox & Finch, where one of his chefs worked before moving down south.
As he says, "It's a possibility. I would never say never".
Comments
 0 comments
Want to join the conversation? Please or to comment on this article.