Ahead of Pancake Day, Scotland's top chefs give their tips on toppings
Ahead of Pancake Tuesday, those wishing to challenge themselves in the kitchen can pimp up their creations with these chefs' suggestions.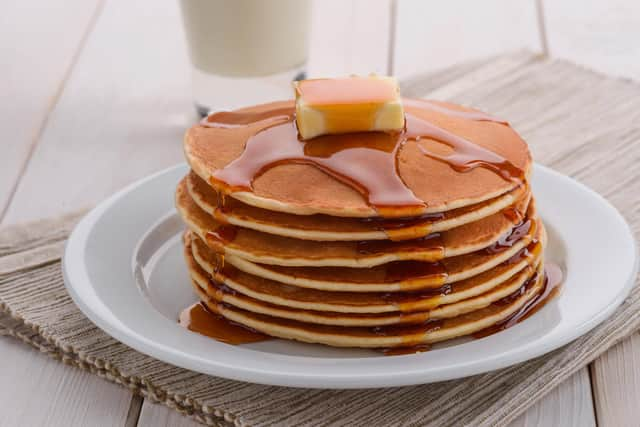 Whether you've made them from scratch or they are shop bought, sometimes the idea of pancakes can be better than the reality.
Those needing inspiration for Pancake Day or Shrove Tuesday tomorrow can experiment with the help of the below cooks, bakers and chefs.
They suggest teaming pancakes with a range of sweet or savoury options, from the traditional sugar and lemon to ingredients ranging from poached haddock and Arbroath Smokies, to chuckleberry jam and Biscoff spread.
It seems that sometimes it is the toppings that prevent pancakes from falling flat.
Nick Nairn of Nick's on Henderson Street
"My favourite topping on pancakes is granulated sugar and lemon. Using granulated instead of caster gives it that crunch – a taste of childhood – as the sugar doesn't just dissolve. My kids' favourite is Nutella teamed with very thinly sliced orange. You can make this option more adult by adding a splash of Drambuie, for a dish that's inspired by crepes Suzette.
"If you want to try a savoury option, then poach smoked haddock in milk before placing it on top of your pancake with wilted spinach and a bit of Hollandaise or grated cheddar, then grill. The kids and I also like to treat pancakes a bit like pizza, and add tomato sauce, mushrooms, pesto and Parmesan on top, then grill them until their edges go crispy."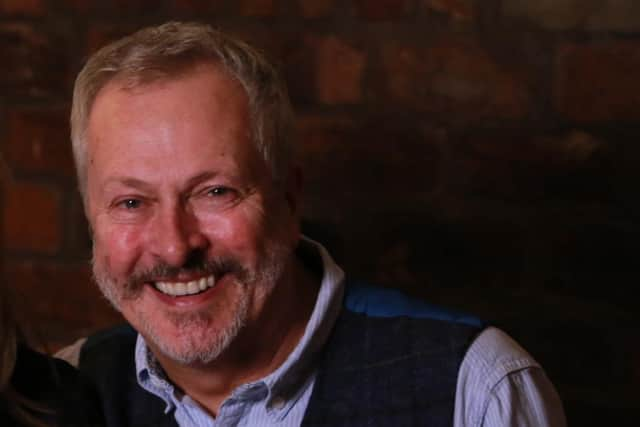 Michelle Phillips of Mimi's Bakehouse, Edinburgh
"At Mimi's, we usually offer maple syrup cupcakes with mini pancakes on top. I'm not sure if we are doing them this year, you'll have to wait and see. However, our most popular French toast topping does work really well with pancakes. We gently fry a chopped up banana in maple syrup, until caramelised, then spread a layer of Biscoff spread over each pancake, add the cooked banana, before sprinkling crushed up Lotus biscuits over the lot. Serve with whipped cream."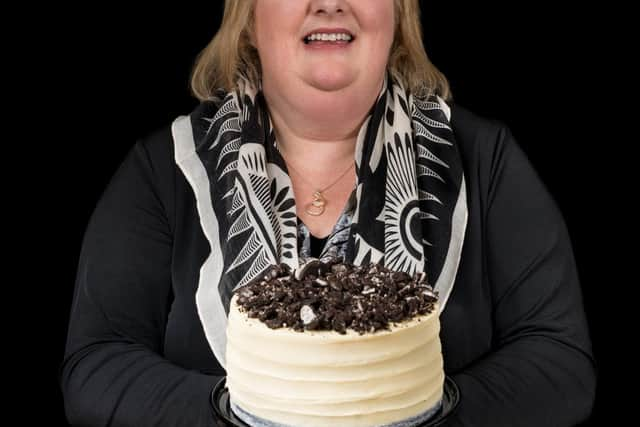 Chris Niven of The Adamson, St Andrews
"Savoury pancakes are a great option for Shrove Tuesday. If you've got a crepe-style pancake, make a rich cheese sauce finished with grain mustard and chives, then use this to bind some flaked Arbroath smokie and chopped cooked leeks. Fill your crepe with this mixture, wrap it and top with more cheese sauce and grated mature cheddar, then grill.
"Another great savoury option goes well with a more traditional American-style buttermilk pancake. Add a nice grated mature cheddar and chives, then spread your warm pancake with a mix of Marmite and butter, then serve with crispy streaky bacon".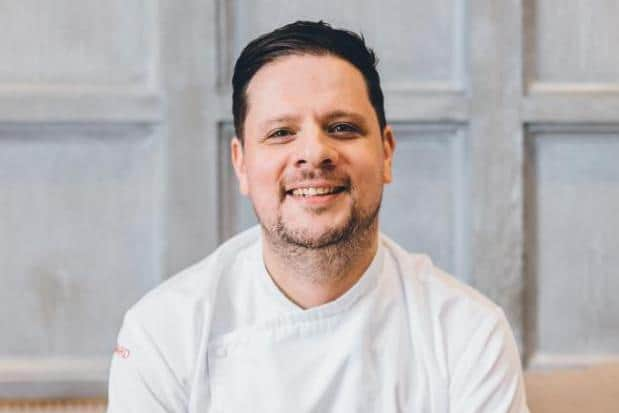 Jessica Elliott Dennison of Elliott's cafe and shop, Edinburgh
"My favourite way to enjoy pancakes at this time of year is with a spoonful of our forced-rhubarb compote – we've got a few jars I made in stock at the Sciennes Road shop at the moment – some strained yoghurt and a handful of crushed, roasted hazelnuts. Or team them with slices of blood orange (currently in-season and amazing), honey on the comb and pistachio. For a posh banoffee vibe, I also like to go with dulche de leche along with slices of banana and whipped cream.
I'm also a fan of the savoury take on pancakes – think Isle of Mull cheddar with the chuckleberry jam that is one of our top-sellers. It's a sweet and sour preserve with a tart, pink gooseberry flavour. [It's] so, so good."
Fred Berkmiller of L'Escargot Bleu, Edinburgh
"In France, Pancake Day is on February 2 and is known as La Chandeleur or Crepe Day. My favourite way to eat a crepe is chocolate all the way. Use good chocolate – not the cheapest – melted with butter and cold milk or cream, or just warm crepes, folded with salted butter and sugar on top is wonderful.
"You could also go for more of a sharing meal. Keep it simple and serve with options including good honey, jam, lemon and sugar, orange marmalade, homemade nut-paste or toss in the pan with Grand Marnier or Cointreau."
Gillian Reith of Three Sisters Bake, Quarriers Village and Glasgow
"We are pretty boring when it comes to pancakes. Our favourites are good old sugar and lemon, maybe a bit of Nutella if we're really pushing the boat out. However, if we were trying to create the perfect pancake for 2021 it would definitely have to involve a Biscoff spread, possibly teamed with caramelised banana.
"Biscoff spread was a huge trend in 2020 and continues to be super popular in all our bakes and bakes in 2021. However, we also enjoy pancakes with a homemade blueberry compote (pictured)."
Jonny Bell of Honeycomb & Co, Edinburgh
"At Honeycomb & Co we love to use seasonal produce to keep our dishes fresh and exciting – and at this time of year vivid pink forced rhubarb is top of our ingredients list. We like to add some star anise to a simple stock syrup and poach it really gently until it softens.
"Next, top a stack of fluffy pancakes with the fruit, followed by a spoonful of mascarpone, then drizzle the rhubarb syrup over the top to finish. Alternatively, if savoury is more your buzz, go for crispy streaky bacon along with chilli jam. Add a spoonful of tahini laced Greek yoghurt then top with a sprinkle of hazelnut dukkah."
A message from the Editor:
Thank you for reading this article. We're more reliant on your support than ever as the shift in consumer habits brought about by coronavirus impacts our advertisers.
If you haven't already, please consider supporting our trusted, fact-checked journalism by taking out a digital subscription.
Comments
 0 comments
Want to join the conversation? Please or to comment on this article.