7 mouth-watering reasons to add Edinburgh Food Hall Bonnie & Wild to your must-do list this summer
Visitors flock to Edinburgh for its vibrant style and never-ending array of entertainment … mirroring exactly what Bonnie & Wild's Food Hall has brought to the capital's city centre.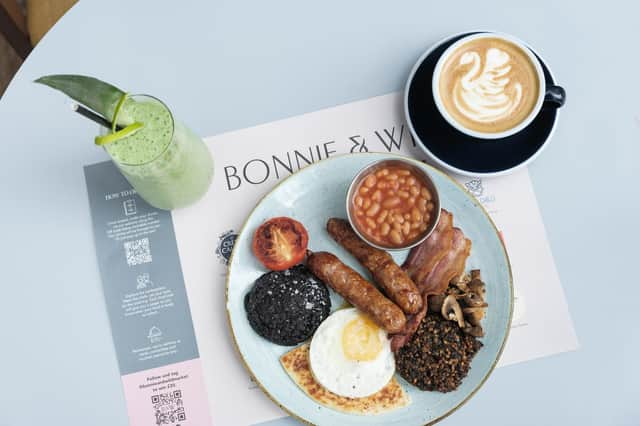 Back in 2021, St James Quarter not only introduced a new shopping destination to Edinburgh, but created a new home for day-and-night-time dining and entertainment.
Leading the charge is Bonnie & Wild, a smorgasbord of foodie delight that's more than 'just' a food hall, night-out or place to catch up with friends. Instead, with 10 kitchens, a café, boutique bottleshop, three bars, photography gallery, events space and seating for 400 people, it's a fascinating fusion of style, food and fun, located on Level 4 of the St James Quarter at the end of Princes Street.
Bonnie & Wild is Scotland's biggest indoor food and drink venue, and home to a dozen independent food stalls and retailers, including Creel Caught by Gary Maclean, Salt & Chilli Oriental by Jimmy Lee, Chooks, El Perro Negro, east PIZZAS, Kochchi, Joelato, Leith Woks, Stack & Still, Scottish deli Soup & Caboodle, Cairngorm Coffee and Inverarity Morton's Boutique Bottle Shop.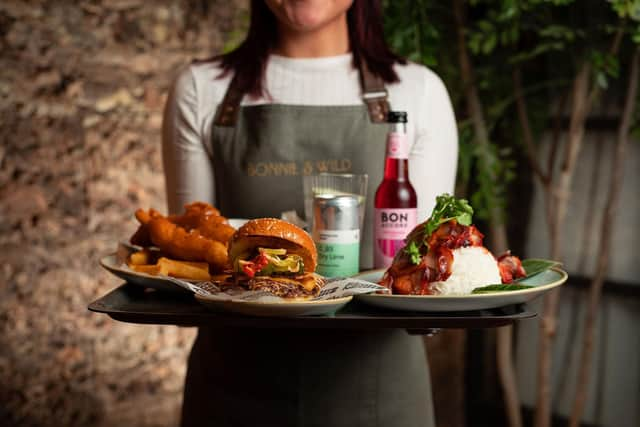 And, with an estimated four million holidaymakers expected to hit the city during Festival month, and hundreds of thousands of locals and day visitors over the summer holiday, we've pulled together the best mouth-watering moments to enjoy at Bonnie & Wild, one of the Scotland's biggest and boldest venues.
Scotland's Biggest Breakfast
Become a member of newly launched The Breakfast Club, the coolest thing since Molly Ringwald, Emilio Estevez and co found out that detention can be fun. The all-new pop-up Breakfast Club, which opened in July, joins together all the kitchens in Bonnie & Wild to offer breakfast and brunch options from the full Scottish to pancake stacks, muffins, mocktails, smoothies and more. You can even pick up a bowl of traditional Scotch porridge.
Top tip: The Breakfast Club is open every weekend from 8.30am to 11.30am.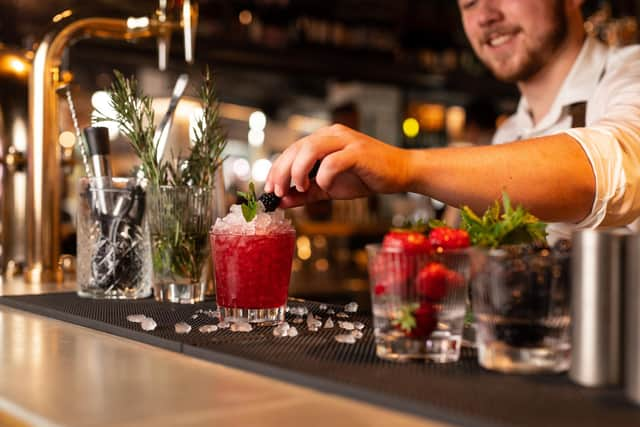 To stick to the 80s movie theme, the Bonnie & Wild mixologists can rustle up a mean Negroni, Daiquiri or Cheeky Espresso Martini. But there's nothing dated about these cocktails (and mocktails). As well as a few classics, there're plenty of modern mixes plus they run a very cool cocktail of the month.
Top tip: Why have just one bar when there are three? Take a tour of the Hauf & Howff, the Dookit or the more intimate, Tryst.
Check out the White Heather Club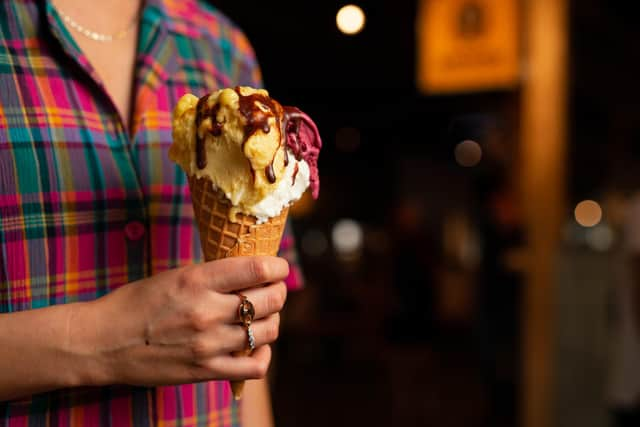 Meet your very own Dashing White Sergeant or Gay Gordon at the incredible ceilidh nights hosted by Bonnie & Wild and their new partner in plaid, global kilt-maker, ScotlandShop, on the last Thursday of every month. Music from the wonderful Charlie Kirkpatrick Trio. They're also putting on a special Fringe ceilidh on Thursday, August 17th.
Top tip: The staff will all be decked out in the Bonnie & Wild tartan – why not dress to impress and join in a fabulous night-out that's packed with Scottish culture.
Big on ideas, small is beautiful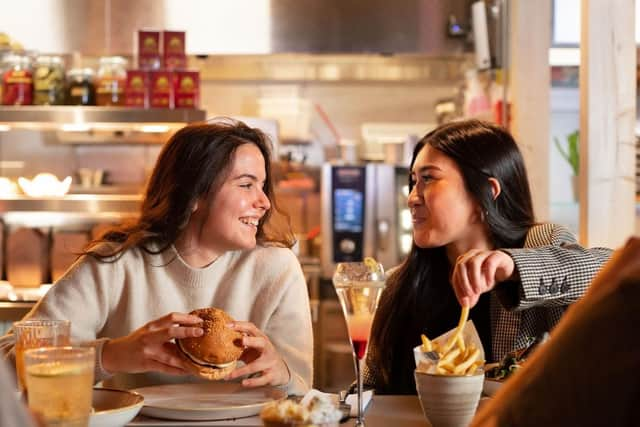 Watch out for regular pop-ups alongside their main (and fantastic) food offer. Bonnie & Wild makes a big deal about supporting start-ups and local businesses with an ongoing series of collaborations, bringing exciting flavours from around the world into the capital. From South East Asian street food to Oyster Bars to their latest Breakfast Club, Bonnie & Wild is a home for culinary innovation. Hungry for something else? They also now host a weekend pop-up florist with Ruby Flowers and regular tastings at the bottleshop, with something different on every day of the Fringe.
Nobody does ice cream quite like Joelato, where inventive flavours and seasonal ingredients nestle nicely alongside the classics. Pick up a cone, or take away a tub!
Top tip: Joe trained at the exclusive Carpigiani Gelato University in Bologna, Italy. Be sure to ask for his top recommendation for a new flavour each time you visit.
Scottish Craft wines and spirits
What is on the plate is just part of the culinary experience, and what's in your glass is every bit as important … enter Inverarity Morton, whose in-house Bottle Shop serves up wines, craft spirits, rare whiskies and expert advice to bring you intriguing brands and an unrivalled drinks experience.
Top tip: Spend the summer touring Scotland with fine Islay and Speyside malts, award-winning gins and emerging rums.
So alongside the various pop-ups, gelateria, bottle shop and bars, what actually is there to eat at Bonnie & Wild?
Sink yourself into fresh Scottish seafood from Creel Caught by Gary Maclean, or delight in Cantonese street food from Jimmy Lee's Salt & Chilli Oriental, succulent buttermilk fried chicken from Chooks, award-winning burgers from El Perro Negro, sourdough pizzas from east PIZZAS, incredible Sri Lankan street food from Kochchi, Chinese fine dining from Leith Woks, Scottish deli Soup & Caboodle, a gazillion pancake options from Stack & Still, and round it all off with a cup of coffee from Edinburgh's finest roasters, Cairngorm Coffee.
Bonnie & Wild is also home to the Scottish Landscape Photographer of the Year Exhibition, so take in some of the best quality photographs from around Scotland as part of your grand day out.
More than just a meal or drinks, Bonnie & Wild is big, yet intimate, reassuringly familiar yet ever-changing, and the perfect place to feed your shopping energy. No need to book – just come to the door and their friendly hosts will find you a table.