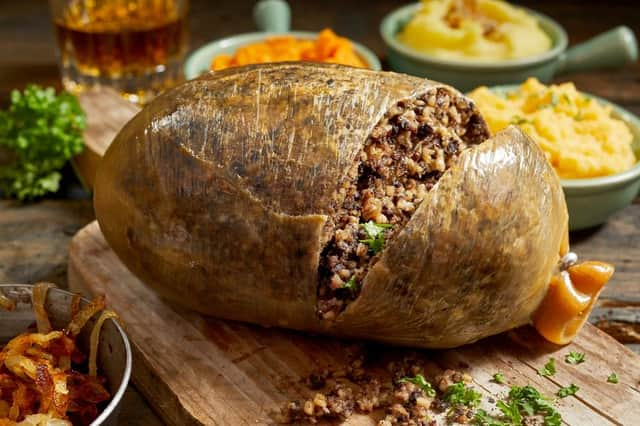 But the delicacy, most often enjoyed on Burns Night, has a special place in many foodies' hearts. Quite literally in some instances!
1. I was going to make haggis…
But I just don't have the stomach for it.
2. I tried Haggis for the first time today…
3. Maître d'hôtel: 'Are you here for a special occasion?'
Campbell: 'Aye, we won the third prize in the annual Robert Burns Contest, a haggis dinner for two.'
Maître d'hôtel: 'What were the other prizes?'
Campbell: 'The second prize was a single haggis dinner, and, if you won the first prize, you didnae have to eat the haggis.'
4. What is Scotland's gross domestic product?
5. I fed haggis it to my dog once....
Poor guy's been licking his bottom for a month, trying to get rid of the taste.
6. You thought this list would include better jokes…
But haggis you'll just have to suffer with these ones.
7. Jayne thinks she is a truly patriotic Scot…
She burns supper every night.
8. Someone told me that a cow has three stomachs…
Sounds like a load of tripe to me.
The real reason Germany never invaded Britain.
10. "Haggis is kinda like a hotdog with a bad publisist," – Craig Ferguson