With so many different special occasions on the calendar, it can be difficult keeping up with them all.
But if there is one date in the diary you want to make sure you remember, it's Mother's Day - for a clear mind and the sake of your eardrums.
The last thing anyone wants is a phone call on Mothering Sunday asking if you'd remembered to send your well wishes and the customary card and flowers.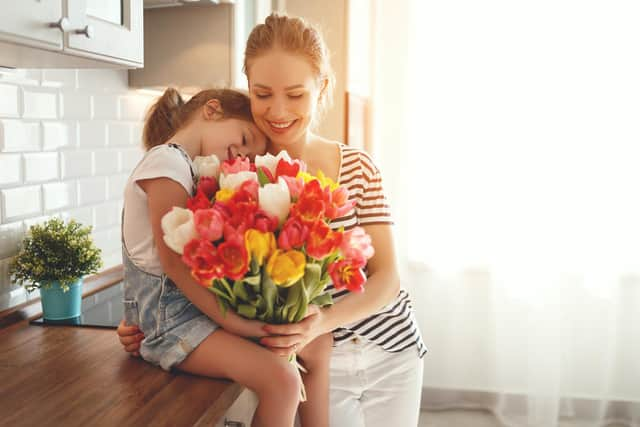 So when does Mother's Day fall in 2021, what's its origins and is it any different to Mothering Sunday? Let's find out.
When is Mother's Day in 2021?
Fear not... there is still plenty of time to get a card, some flowers and maybe a box of chocolates for Mother's Day 2021.
In the UK, Mother's Day takes place on the fourth Sunday of Lent, meaning the date changes each year depending on when Easter Sunday falls.
The dates are all connected to the lunar calendar, which has around 354 days in a full year compared to 365 days in the solar calendar.
In 2021, Mother's Day falls on Sunday 14 March.
Is Mother's Day the same as Mothering Sunday?
In recent years, Mother's Day has become another name for Mothering Sunday but the two have different origins borne from the US and UK respectively.
Mothering Sunday was traditionally a day when Christians were encouraged to visit their mother church - the main church or cathedral in a family's area.
It was originally an opportunity to show thanks to the Virgin Mary in church and reunite family members who had been working away.
Over the years the day has maintained that aspect of families reuniting and has in recent times seen mothers showered in love and appreciation.
What's the origins of Mother's Day?
Though Mother's Day is celebrated on Mothering Sunday in the UK, other parts of the world mark the occasion on a different day.
In the US, where the idea of Mother's Day originated, they show their gratitude for mums on the second Sunday in May.
The holiday was formed much later than Mothering Sunday.
An American woman named Anna Jarvis, in honour of her late mother, petitioned for a holiday to celebrate all mothers after their deaths.
It took some years but her determination paid off when president Woodrow Wilson made it an official holiday in the US in 1914.
As the holiday became more established and grew in popularity, Jarvis is thought to have disapproved of the commercialisation of the day.
Mother's Day remains a popular date in the diary and one which sees a big spike of sales of flowers and cards all over the world.
What are some Mother's Day gift ideas?
Cards, flowers and chocolates remain popular choices for Mother's Day gifts but if you're looking for something different then look no further.
Personalised items always go down well and have a wide scope, meaning you're bound to find something that's going to appeal to your mum.
From mugs, t-shirts and gift boxes to portraits, books and family trees - there's a lot of choice out there on various sites such as Etsy and Amazon.
The thought of doing something 'normal' might appeal to you both, so why not spring for a lunch out when restrictions allow or a voucher for a spa day? It might be just what you both need.
Whatever you decide to do, there's only one thing that counts - and that's the thought.