World's Oldest Dog: Bobi the Rafeiro do Alentejo smashes 84-year-old record for the oldest dog ever 🐶
A dog in Portugal has entered the record books as it approaches its 31st birthday.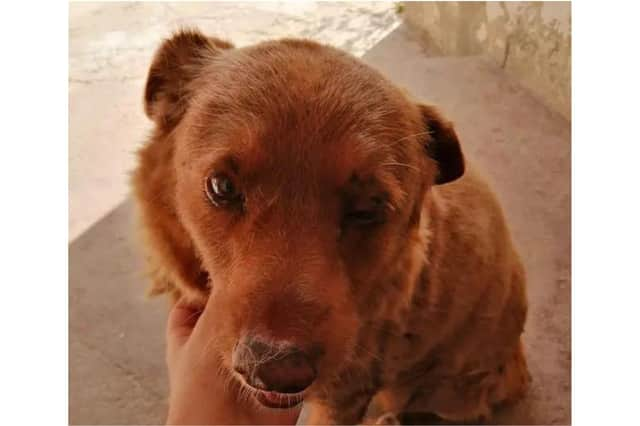 Although there have been anecdotal reports of dogs reaching the age of 32, Bluey the Australian Shepherd Dog has remained the oldest verified dog since his death in 1939 at the age of 29 years and 5 months.
But now Guinness World Records has revealed that Bluey – who lived in the Australian state of Victoria and worked herding cattle and sheep for most of his life – has finally lost his title.
Bobi, a purebred Rafeiro do Alentejo from Portugal, was confirmed to have smashed the record earlier this month, reaching the age of 30 years and 266 days on February 1.
His age was confirmed by the Veterinary Medical Service of the Municipality of Leiria, where he was first registered in 1992 by the Costa family who live in the tiny village of Conqueiros.
And his owner, Leonel Costa, told Guinness World Records that he nearly didn't live for more than a few days after being an unwanted puppy born in an outbuilding where his family stored wood.
He explained: "Unfortunately, at that time it was considered normal by older people who could not have more animals at home…to bury the animals in a hole so that they would not survive."
But Bobi managed to escape the fate of his siblings and was discovered hiding in a pile of wood when the Costas decided to keep him.
Leonel believes that there are a number of factors to explain Bobi's remarkable longevity, including living in a "calm, peaceful environment far from the cities" and never being chained up or put on a lead.
He also always eats human food soaked in water to remove any seasoning, with Leonal explaining: "What we ate, they ate too. Between a can of animal food or a piece of meat, Bobi doesn't hesitate and chooses our food."
Bobi is one of a line of long-lived dogs, with his mother living to 18 and another of the Costa's dogs reaching the age of 22. The average life expectancy for a Rafeiro do Alentejo is just 12-14 years old.
The record-breaking dog is not as energetic as he used to be, enjoying long lies and spending cold days lying by the fire, and has poor eyesight – but he's still in decent health and looking forward to his 31st birthday in May.
Comments
 0 comments
Want to join the conversation? Please or to comment on this article.