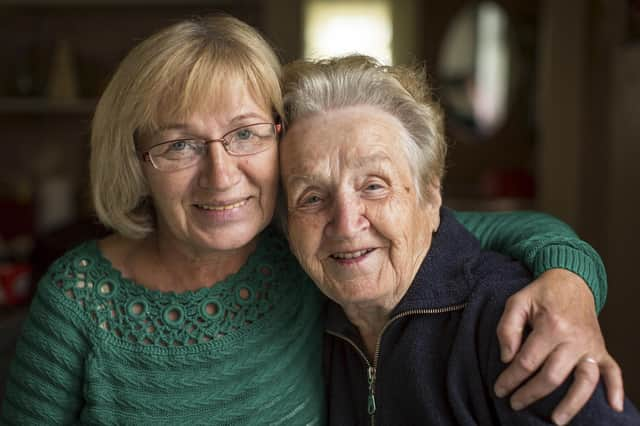 Stevie Mackie, area manager from Fosters Funeral Directors explains "A funeral service is an important part of the grieving process and families want to give their loved one 'a good send-off'.
When a person has shared their wishes it helps make an emotionally difficult time that little bit easier for those left behind.
"However, it's common for there to be a lot of guesswork for next of kin, who don't know preferences for burial or cremation or a favourite song or reading. That's why we're encouraging more people to talk about these things."
Stevie continues: "For many people having a religious service is important and for others a humanist service feels more fitting. Nowadays a personalised approach helps families to celebrate a life well lived, with options ranging from a colourful coffin to having a motorbike escort on route to the crematorium.
"An increasingly popular choice is direct cremation, which is a cremation without a service. It's a no-frills option chosen by individuals who either don't like the formality of a traditional funeral, or who want a respectful but inexpensive option."
Funerals have changed over the years with modern and eco-friendly options available to suit individual taste and financial circumstance.
Another important point to be aware of is that unless an individual has savings or a pre-paid funeral plan, their next of kin will be responsible for the funeral costs.
New regulation within the funeral sector means that every funeral director must clearly display a breakdown of prices and services on their website. Typically, a funeral can cost thousands of pounds, yet families don't compare prices in the way that they do when making an equally expensive purchase such as buying a car.
The Cost of Dying Report 2021 (from Sun Life) highlighted that 50 per cent of the families surveyed borrowed money to pay for a funeral and 1 in 7 families said the expense caused them notable financial difficulty. These are worrying statistics and even more reason to consider planning ahead and researching pre-paid funeral plans now.
Benefits of a pre-paid funeral plan
Popular amongst those aged 50+, pre-paid funeral plans involve recording preferences for your own funeral and paying in either a lump sum or smaller monthly payments.
Customers of Fosters Funeral Directors gave the following reasons for purchasing a funeral plan.
Peace of mind – there's reassurance in knowing that everything is taken care of
Choice and pricing – Fosters offer a choice of plans to fit individual needs and budgets
Protect against rising costs – by buying a funeral plan today the cost of the essential funeral director services provided by Fosters is locked in at today's price.
Fosters pre-paid funeral plans range from Scotland's Lowest Cost Direct Cremation Plan at £1,195 to a Personalised Funeral Plan from only £17.77 per month. If you're aged 40 – 75 you are guaranteed to be accepted without any medical or lifestyle questions.