Plan your Fosters funeral and find peace of mind
At a time of year when thoughts turn to our loved ones, could the most thoughtful gift ease financial worries?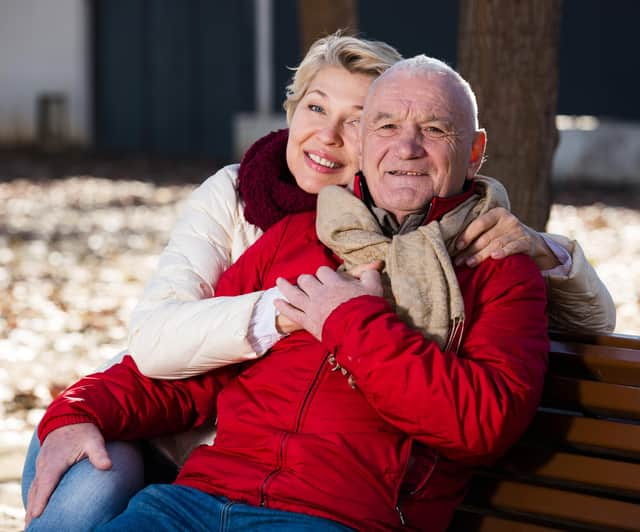 Leave behind happy memories, not financial burden
Anyone who has suffered a bereavement will know that grief can feel overwhelming and that planning a funeral takes time and consideration. There are so many arrangements to make and finding the money to pay for a family member's funeral can be an added pressure at an already upsetting time.
That's why pre-paid funeral plans are becoming more popular with those aged 50+. Paid in a lump sum or in small monthly instalments a pre-paid funeral plan ensures all that's left behind is memories, rather than a financial burden.
Knowing everything is taken care of well in advance, would be a huge comfort to you and, eventually, to your next of kin.
Arranging a pre-paid funeral plan through trusted family funeral directors, Fosters is a practical final 'gift', one that will ease their stress, record your final wishes and make a difficult time that little bit easier.
Pre-Paid funeral plans have become increasingly popular in recent years as people realise it is a practical and affordable way to remove the stress of planning a funeral from their loved ones.
There are sensible financial reasons to do it too: one recent survey (Sunlife Cost of Dying Report 2018) showed that funeral prices continue to rise with the average cost of a funeral in the UK around £5000.
Fosters has 26 funeral homes across Scotland including Edinburgh, Leith, Alloa, Perth and Dunfermline and have earned consistently high scores on TrustPilot for offering a compassionate and professional service. They currently offer the lowest cost Direct Funeral Plan in Scotland at £1,195.
Taking out a pre-paid funeral plan with Fosters protects against rising costs by locking in the price of the funeral director services they will provide.
There comes a point in life when knowing everything is taken care of – whether it's a will or our funeral plans – brings real comfort and peace of mind. Often it's easier to chat to a professional about your preference for burial or cremation and hymns or songs than it is to discuss it with those closest to us.
At Fosters, you can choose from three different pre‐paid funeral plans: Direct, Simple or Personalised, with prices starting from just £1,195.
There are flexible payment options. You can opt to pay a fixed amount monthly, choose a 10‐year payment plan, or make a single payment.
If you're aged between 40‐75, you're guaranteed to be accepted with no medical or lifestyle questions.
Fosters' expert staff can talk through the various options on the phone or in person at one of their modern funeral homes, whether you might want a no‐fuss straight‐forward funeral, or something personalised that celebrates a life well lived.