Scottish care homes offering a five-star boutique hotel experience, centred around collaborative care
No two people are the same, and that's why a Scottish care home company is leading the way in tailored services to suit the individual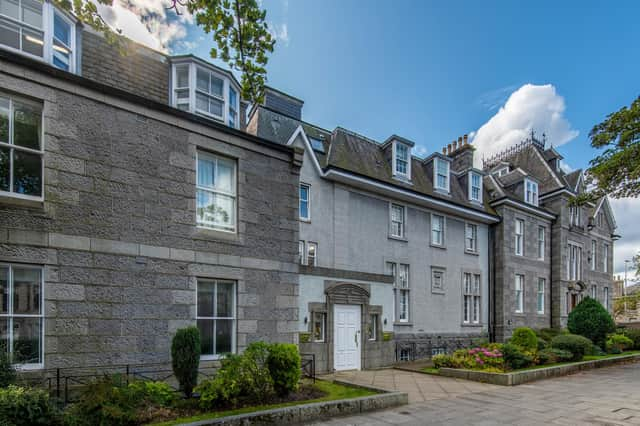 Life in a care home should be an enjoyable, rewarding experience, according to a manager with nearly 20 years' experience in the sector.
Philip Stuart manages Renaissance Care's beautiful Cowdray Club in Aberdeen, a home filled with history and heritage and one of 17 quality establishments run by the company across Scotland.
"When people move into a care home they don't need to give up their hobbies, passions and the things which bring them joy," he said. "Whether that's a glass of brandy with dinner, a favourite soap in their en-suite, church services, theatre trips, weekly swimming sessions, we are all about helping people to continue to enjoy their life with the people that matter the most to them.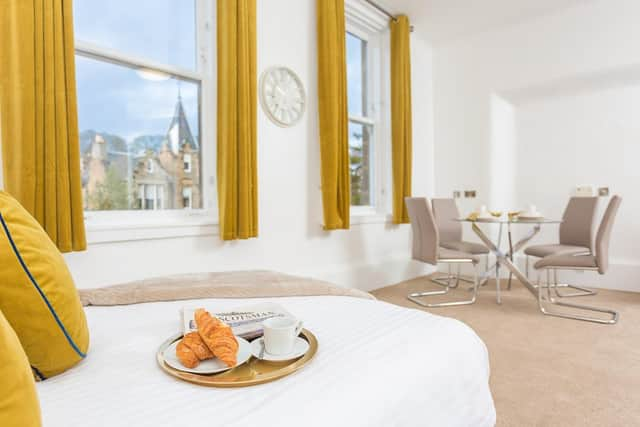 "And that's where it's important that we maintain personal connections with the wider community. Renaissance focusses on the care and wellbeing of residents, but also extends that support to their loved ones too – making the character-filled properties a welcoming home-from-home for all."
High quality care is of course foremost; with emphasis on supporting people to live the life they want whilst in our homes. Continuous training and working collaboratively with other health professionals sets us apart from many competitors and ensures the entire team is supported and happy at their work – making Renaissance homes happy places to live and work. Staff retention levels are good as a result of this open and honest workplace, and feedback from residents and their families is positive.
Renaissance, which runs homes in Edinburgh, Aberdeen, Glasgow, Ayr, Inverness, Blairgowrie and Forres, has created an environment that is not only a delight to live in, but a warm place where families enjoy visiting and spending time with their loved ones.
Philip added: "For many families a move to a care home is such a positive experience for their relationship, especially if they have been carers for a long time. It moves on again from the responsibility of care to a family dynamic, where they can enjoy spending quality time together. Family occasions, like birthdays and wedding anniversaries, can return to being a highlight, and we support families to mark these in the home or to go out for an unforgettable day with loved ones."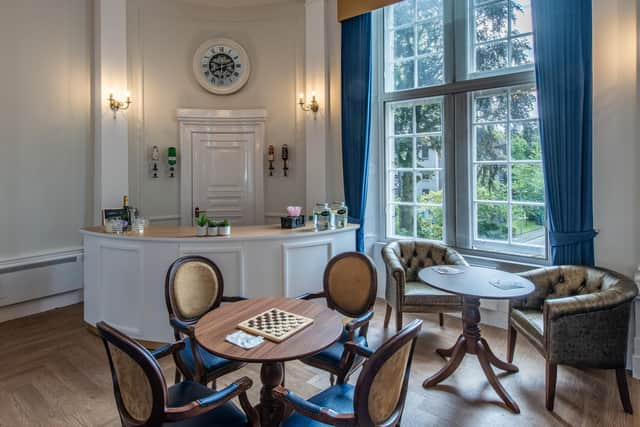 Staff in each of the homes are always delighted when family members tell them what a positive experience moving their relative into a residential setting has been – many delayed the transition through fear and guilt but are then surprised and relieved to see how settled and relaxed their loved one is in their new home. With the strong support network at Renaissance, residents often find they rebuild their strength and become more independent and confident than they were living in their family home.
The culture at Renaissance is one where people are accepted and included, and celebrated for who they are. That's true for residents, loved ones and for staff. Staff turnover levels are low, which means there's consistency and continuity in care which is delivered to a high standard. Residents who live here are fulfilled and staff who work at Renaissance love the ethos of the business and tend to develop their careers there.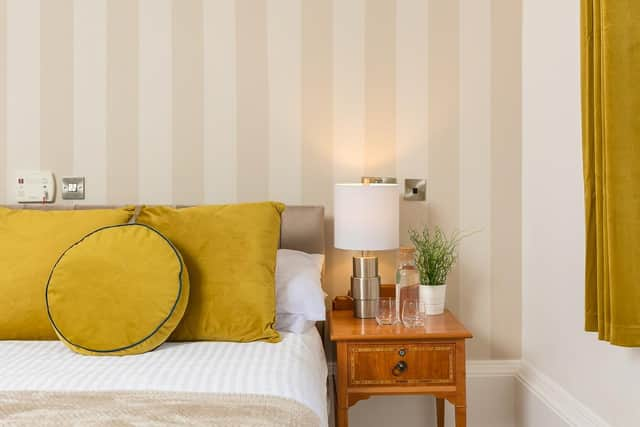 Person-centred care also focusses on holistic therapies and early intervention to support symptoms of a diagnosis. Exploring non-medical solutions is key, as is tailoring the right support for the individual, not what is easiest for the home. This is especially apparent in dementia care.
New residents coming into the home are fully assessed to develop an individual care plan, to enhance their physical, spiritual and emotional wellbeing. This always involves the whole family, but never more so than with a dementia diagnosis.
Philip said: "A dementia diagnosis can be shocking for many families. It signals a change in life as you know it and, in my experience, takes families time to adjust to a new sense of normality that is ever-changing given the nature of the disease.
"At Renaissance Care, I believe it's our duty as care providers to support the entire family network at a time of diagnosis. For many families they want to keep loved ones in the family home for as long as possible, and that's definitely feasible with the right care and support. For others, they want specialist support or intermittent respite support that Renaissance Care is able to offer at local care homes.
"The reach of our support needs to go beyond just the individual diagnosed with dementia, though. Without providing adequate support for the network of family carers that are so imperative to a rounded care approach, we won't see the best outcomes for our residents and their families.
"We are passionate about supporting families in coming to terms with a dementia diagnosis, as much as we are committed to providing that personal care for the individual who has received the diagnosis. It's a culture reflected across the entire organisation."
He added: "Our teams are experienced and understand the complex emotions that come with a loved-one being diagnosed with dementia. There's anger, frustration, helplessness and an overriding sense of fear that most people experience. We understand what it's like when someone is suddenly submerged in that melting pot of emotions and strive to provide a calm and supportive environment for families to air concerns, ask questions and lean into the expertise of people who have been through this journey on many occasions."
Renaissance concentrates on a supportive environment at all times, but a fun one too. This includes a huge range of activities and events to ensure residents' lifestyles match their aspirations and their loved ones' expectations.
Philip added: "We are all about lifestyle and wellbeing; if we deliver on them, we will have happy residents and families, who enjoy spending time here with us."
If you want a friendly, informal chat with any of the Renaissance team around exploring a move into residential care, and what it will mean for your lifestyle and wellbeing, they will be happy to talk through all they can offer. To find out more, or to book a visit, go to www.renaissance-care.co.uk