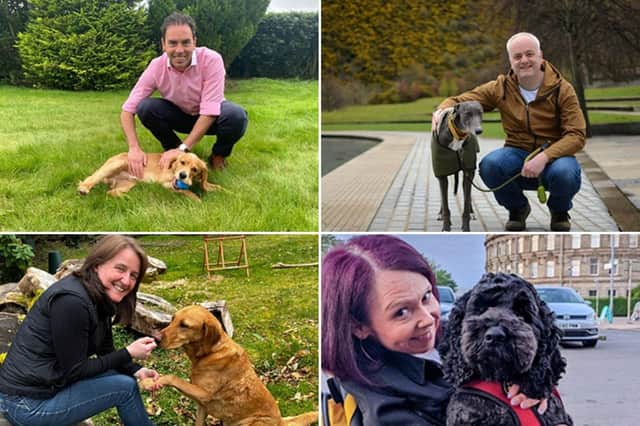 Holyrood Dog of the Year 2022: Here are the 14 pawlitical pups in the running to win the Scottish Parliament's canine competition
It's once again time for MSPs of all political persuasions to celebrate their four-legged friends.
Organised by the Kennel Club and Dogs Trust, the final of the Holyrood Dog of the Year competition is today (May 9), taking place at the Scottish Parliament Gardens.
The fun event aims to showcase dogs' role as an important member of the family, the unique bond between dogs and their owners, and aims to promote responsible dog ownership.
Owen Sharp, Chief Executive of Dogs Trust, explained: "The Holyrood Dog of the Year competition is so much more than a canine beauty pageant. The competition is strictly apolitical; judges will be looking for the dogs' good deeds and devotion to their owner rather than policies or opinions.
It is a fun filled day out with an important message at its core – helping to promote dog welfare issues and encourage responsible ownership."
Mark Beazley, Chief Executive of The Kennel Club, added: "Whilst the competition itself is no doubt a light-hearted and fun event, it is also an excellent opportunity to showcase the happiness that dogs can bring to our lives and to raise awareness of the actions that need to be taken – both in Parliament and beyond – to promote responsible dog ownership."
Here are the 14 pups who will be hoping to claim this year's title, and why their MSP owners think they should triumph.
For all the latest dog news, pictures, advice and information, join our Scotsdog Facebook group hereRead more: