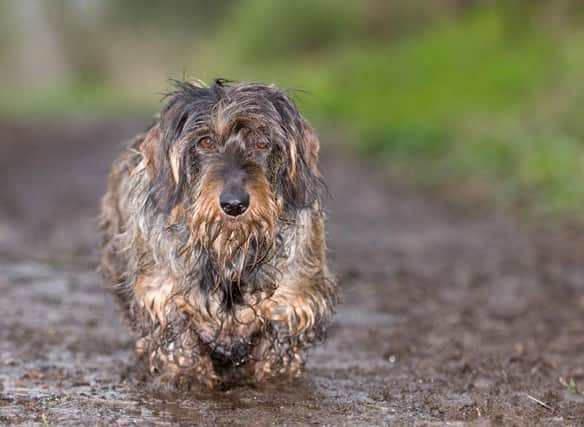 High and Low Maintenance Dogs: Here are the 10 breeds of adorable dog that need least and most grooming - from Bichon Frise to Rottweiler 🐶
With puppy ownership continuing to soar post-lockdown, here are the dog breeds that you'll need to spend plenty of time brushing, clipping, washing and pampering – and those that are pretty much self-cleaning.
The last two years have seen many of us welcome a new four-legged friend into our homes, as the Kennel Club saw dog ownership rise by nearly eight per cent during the global pandemic.
But with 221 different breeds of pedigree dog to choose from, there's plenty of thinking to do before you select your perfect pup – whether you want a large dog, family-friendly dog, or crossbreed.
For all the latest dog news, pictures, advice and information, join our Scotsdog Facebook group here
Some dogs are serious prima donnas, with coats that require daily attention to keep them looking at their best – meaning you'll need to invest plenty time on your pet, or pay out the money to buy a regular spot at the local dog groomer.
Meanwhile other pups just need the occasional brush or wipe down with a cloth, and a bath if they happen to roll in something dreadful.
Here are the 10 breeds that need the most and least grooming and bathing.