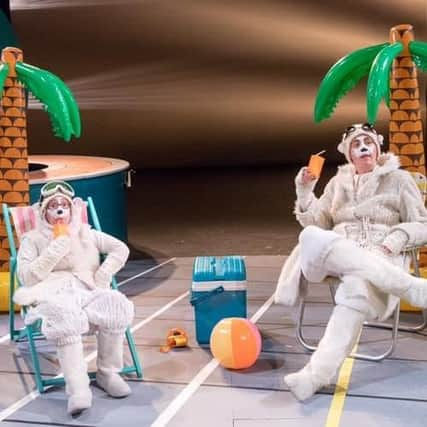 Brunton Theatre Trust has programmed the complete Fringe experience in Musselburgh this August.
With a host of live performances to choose from, audiences can enjoy family friendly theatre, Scottish and Irish traditional music, jazz, pop and classical concerts at The Brunton itself, as well as charming outdoor theatre at Musselburgh racecourse and Fisherrow Links.
And, of course, no visit to Musselburgh is complete without a stroll on the beach to soak up the sun, enjoy the fresh sea air and of course, relax.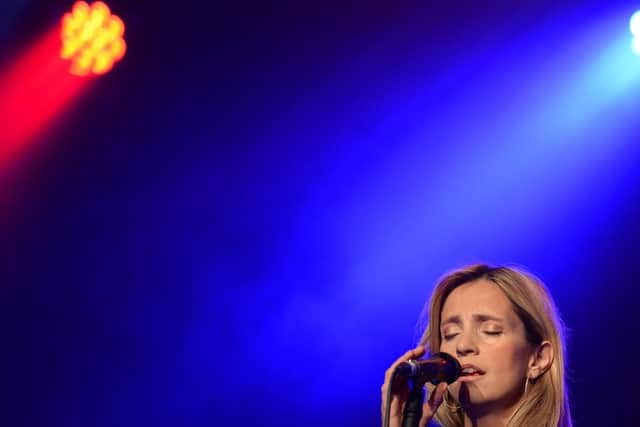 A spokesperson for Brunton Theatre Trust said: "Brunton Theatre Trust plays a key role in the live arts and entertainment scene in Scotland. Our Fringe Festival programme welcomes back our regular bookers as well as offering delights to entice in visitors to the area. This year we offer up some well-loved favourites like Dougie MacLean, Alex Hodgson and the Moonlight Serenade Orchestra, as well as new artists to our stage with Cara Dillon and Siobhan Miller. Our classical lunchtime series is always popular and this year we are working with Young Classical Artists Trust, showcasing three stars of the future in a series of chamber music concerts, one evening and two at lunchtime.
"Outdoor theatre is a key element of our Fringe programme and we continue to work in partnership with Musselburgh Racecourse, welcoming back Quantum Theatre with the Tale of Peter Rabbit and Benjamin Bunny, while Illyria Theatre perform A Midsummer Night's Dream outdoors at Fisherrow Links.
"Musselburgh truly is the place to be for Festival Fringe fun!"
There is plenty to lift the spirits with The Brunton's live music programme. Rock 'n' roll fans can enjoy nonstop hits with Be Bop A Lula (Sat 6 Aug); Oh! Carol celebrates the story of Neil Sedaka (Fri 12 Aug); the music of the Bee Gees is brought to the stage in the concert spectacular You Win Again (Fri 19 Aug) and Big Girls Don't Cry revive the iconic sounds of Frankie Valli & The Four Seasons (Sat 27 Aug).
The Brunton and Young Classical Artists Trust present a wonderful showcase across three performances, featuring Irène Duval - violin, Jean-Selim Abdelmoula – piano and Maciej Kulakowski – cello. (Wed 24 Aug 7.30pm, Thu 25 Aug 12 noon/1pm, Sat 27 Aug 12 noon / 1pm). These three stars of the future met at The Kronberg Academy and as well as being brilliant soloists are committed and passionate chamber musicians. Their three programmes offer some of the greatest music for violin, cello and piano including Schubert's great E flat trio, music by Gabriel Fauré, as well as a work by one of the great German masters, Beethoven, Brahms and Schubert. For the lunchtime concerts, audiences are invited to enjoy a light lunch followed by the concert.
The trad and roots based programme includes the extraordinary Irish singer, Cara Dillon (Fri 5 Aug); Fringe favourite Dougie MacLean, renowned for his song Caledonia and music for Last of the Mohicans, (Sat 13 Aug) and award winning Scottish folk singer/songwriter, Siobhan Miller (Sat 20 Aug). The ever popular, Alex Hodgson, returns to The Brunton with Scottish songs, stories and fun (Sat 27 Aug).
Lothians based Main Street Blues, perform their tribute to Kings of the Blues (Thu 18 Aug) with an expanded line up, including a fantastic brass section and backing singers. The Moonlinght Serenade Orchestra celebrate Glenn Miller and the golden age of big band (Sat 20 Aug); Big Band Bublé featuring Scotland's number 1 Michael Bublé tribute act, Michael Hastie, invites you to a night full of seductive songs and big band classics (Fri 26 Aug).
Fringe Festival fun is for everyone, as the Polar Bears Go Go Go to The Brunton (Sat 6 Aug). The very lovable, but slightly hapless duo, set off on their holiday adventures in this deaf friendly show for 2 – 5 year olds. Meanwhile Peter Rabbit and Benjamin Bunny are heading to Musselburgh Racecourse for Quantum Theatre's utterly enchanting, outdoor theatre, adaptation of Beatrix Potter's tales, (Sat 27 Aug). And there's more outdoor theatre for Musselburgh with Illyria Theatre's A Midsummer Night's Dream, (Sat 13 Aug). Shakespeare's comic masterpiece explores the full spectrum of love, performed at Fisherrow Links, next to the bowling pavilion.
Full information about all these events can be found on their website (click here). Tickets can be purchased directly through The Brunton's website or via the Box Office on 0131 653 5245, Monday to Saturday 10am to 5pm.