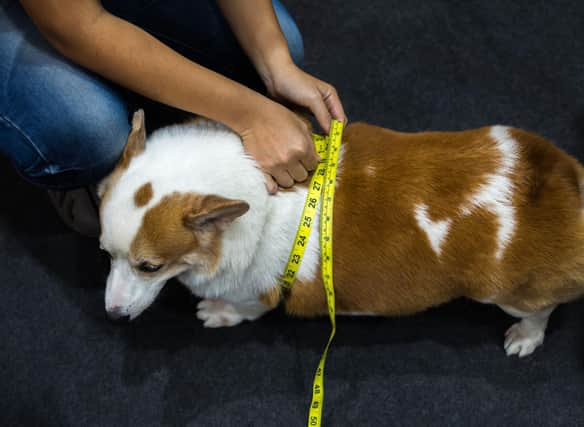 Dog Dieting: How are tips to help your lovable dog lose weight and live a longer loving life in 2023 🐕
A survey has estimated 42 per cent of dogs are overweight – and there are a range of simple lifestyle changes you can make to shed those excess doggy pounds.
Published 16th Feb 2022, 10:12 GMT
Updated 7th Sep 2023, 10:24 GMT
The worrying numbers were revealed by pet nutrician experts www.tails.com, who estimate that obese dogs on average live a year less than pups of an optimum weight.
We can all be guilty of a little overindulging now and then, whether it's an extra biscuit or an extra helping of dessert, but when those over indulgences lead to quite a bit of weight gain, we can put ourselves at risk of damaging our health.
Just as it is for humans, obesity in dogs is also a health risk – with associated problems including, but not restricted to, arthritis, diabetes, heart problems, high blood pressure, respiratory issues, an increased risk of developing certain tumours, and a lower quality of life.
So, if you think your dog needs a little help to get back into shape, here's what you need to do.