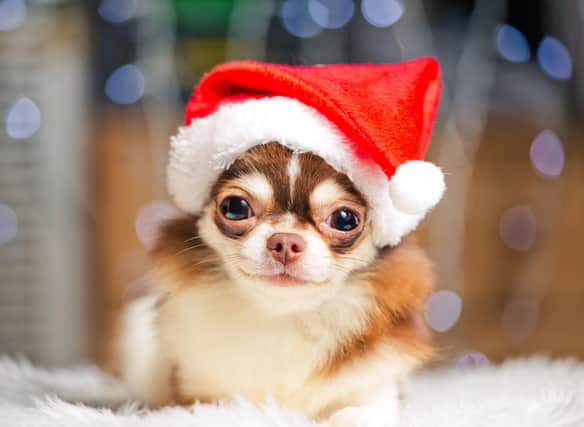 Christmas Dogs: Here are 10 expert tips to keep your adorable dog safe this Christmas and avoid festive canine casualties 🐶
Christmas and New Year can be a dangerous time for our dogs, from lethal leftovers to poisonous plants, so it's crucial to be aware of what's good and bad for our pet pups'.
With almost 20 million homes in the UK owning a pet and with a surge in dog ownership over the pandemic crisis, more people than ever are likely to be celebrating Christmas with a four-legged friend for the first time.
To ensure December is a happy and safe time pet food subscription service Bella & Duke asked their Natural Canine Behaviourist, Caroline Spencer, to list her top 10 tips for making Christmas easier for your pet pups.
Caroline said: "Christmas isn't just a holiday for humans anymore but our pets too. We all like to treat ourselves over the festive period, but it's important we know what's good and bad for our pets' health."