FaceApp: how the Russian photo editing app works, if it's safe - and why the gender swap feature is trending again
Yaroslav Goncharov has repeatedly claimed photos are not used other than to provide the editing functionality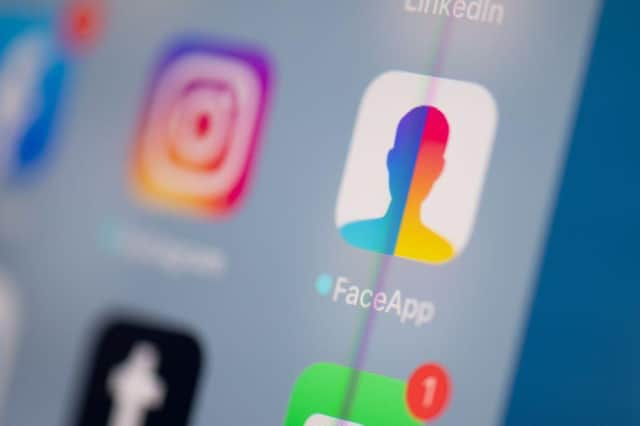 Almost a year to the day since the #AgeChallenge saw users uploading images of themselves with the app's filter applied – and various celebrities jumping on the bandwagon – FaceApp is now back in the public consciousness, this time with a gender-swapping filter.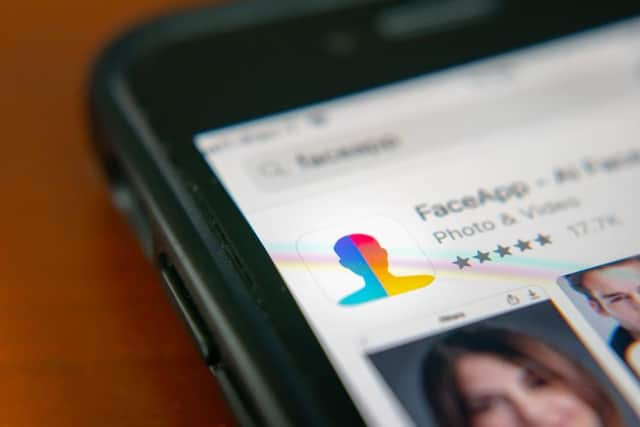 It seems harmless enough: select a photo of yourself, choose from one the app's free filters and share the results with your friends online.
But is it as innocent as that?
Here's everything you need to know:
Many are attributing FaceApp's resurgence to a 'new' gender-swapping feature, but the reality is these filters have always existed on the app.
It's not really clear why FaceApp is back in fashion; it could simply be people's lockdown boredom tempting them back to the apps of their past.
The app claims to use "advanced neural portrait editing technology" to "improve your selfie".
Put simply, an AI analyses your photo, and then applies filters to it in a way that best seems humanly plausible.
That's where fears that images may be being stored for further use come in - the AI presumably learns from its past mistakes, and relies on a database of face shapes and types to best compute its designs.
The app's first and second waves of popularity raised security concerns about FaceApp's access to your phone's photo library.
Earlier versions of the app were able to access your entire gallery, without users necessarily giving it permission to do so, and the app's terms of use gave FaceApp a "perpetual, irrevocable, nonexclusive, royalty-free, worldwide, fully-paid, transferable sub-licensable license to… your User Content and any name, username or likeness provided in connection."
FaceApp's privacy policy has been updated since then, and no longer grants the app such sweeping permissions.
The T&Cs now state explicitly that uploaded photos will only be used for the app itself and not shared or re-used for any other reason.
The CEO of the company behind the app – a Russian company, with an address listed in St. Petersburg – has repeatedly claimed the photos are not used for any reason other than to provide the editing functionality.
Yaroslav Goncharov told Forbes that FaceApp deletes photos from its cloud servers within 24 to 48 hours after they are last edited, all photos are encrypted using a key stored locally on your device, and they are only temporarily cached on the app's cloud servers during the editing process.
Of course, by signing up for use, you're agreeing to give the app some liberties on your data, and as is the case with any free digital service, you'll need to consider what is likely the app's key source of income: advertising.
Are gender-swapping filters OK?
Gender-swapping filters have caused controversy in the past.
"This filter is literally an instant transition, and the humorous way I'm seeing it shared is… not cute," said Out's Rose Dommu.
"Your funny tweet about how fish you look with a hairless, shaved down chin and luscious locks might not be funny to everyone," they added.
"It might, in fact, remind some of us of how hard it is to achieve even half of what you've been able to construct with a single swipe and that most people in the world still see our attempt as something to jeer at."
The app's option that controversially allowed you to change ethnicity thankfully remains unavailable.
If you're still intrigued and not put off by the prospect of your images potentially being used for nefarious means, the app is available to download for both Android and iOS devices.
Simply load up the app once it is installed, and follow the onscreen instructions.
You can either choose an existing photo from your library (the app even singles out selfies and photos containing faces to get you started), or take a brand new snap to mess around with.
Once you're happy (or unhappy) with your creation, you can download it to your phone, ready to upload it to the World Wide Web.
A paid version of the app is also available, which offers users even more image altering features.