Clubhouse app: is it on Android, what is the voice-only social media network - and how do you get an invite?
Being a voice-only app, 'you don't have to worry about eye contact, what you're wearing, or where you are'
With an invite-only policy, celebrity users and a market valuation of over a billion dollars less than a year after its launch, interest in Clubhouse is high.
The new social media app is currently only available to iPhone users, and even then you have to know somebody who's already a user to get yourself in.
So what exactly is Clubhouse? And how do you get involved?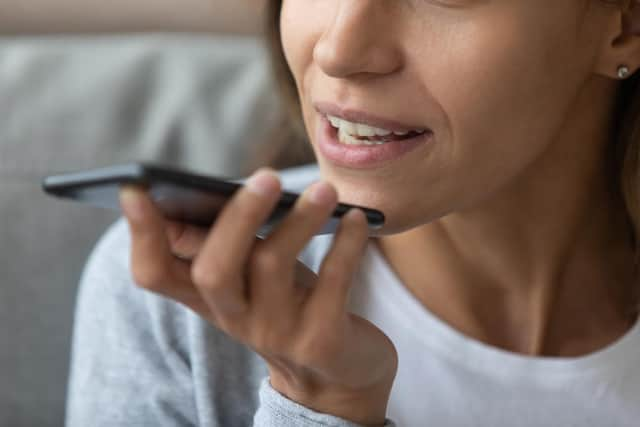 Here is everything you need to know about it.
Launched in April 2020, Clubhouse is an audio-chat social networking app – there are no pictures or typed words to worry about.
When you create an account – after being invited in of course – you're presented with a selection of topics to choose from, which will help tailor your experience to your interests.
Once signed up, opening the app shows you "rooms" full of people talking, and you can join anyone you like to explore the different conversations within.
Hundreds of users piling into a conversation all at once would get very noisy very quickly, and so you enter new rooms as an audience member, so to participate in the chat, you raise a virtual hand and the speaker can choose to invite you to contribute to the dialogue.
You can also create rooms of your own, where you can meet with friends and with new people around the world, and the app's creators (Alpha Exploration Co) hope people will use it to "tell stories, ask questions, debate, learn, and have impromptu conversations on thousands of different topics."
Instead of typing something and hitting send, you're engaged in back-and-forth conversations, and according to the developers, "the intonation, inflection and emotion conveyed through voice allow you to pick up on nuance and form uniquely human connections with others."
The app's gone from strength to strength in just a relatively short space of time, gaining popularity in the early months of the Covid-19 pandemic, registering over half a million users and attracting celebrity sign-ups.
This past week, tech entrepreneur Elon Musk hosted a conversation on the app with the CEO of stock trading app Robinhood, and – and he has done with everything from stocks to the price of Bitcoin recently – propelled Clubhouse to the mainstream.
The app reached its user limit, and the chat eventually had to spill out on to other platforms, being live-streamed on YouTube.
Clubhouse is also in the news for its recent censorship in China.
Being a new app, it managed to go undetected by the Chinese authorities, allowing usually suppressed citizens to log on and talk about topics otherwise banned on larger platforms.
Unlike on Facebook or Instagram, no subject was off limits, with younger demographics hosting popular conversations on democracy and the state's relationship with nations like Taiwan.
Invite codes for the app were being sold for upwards of £50, such was the demand to grab a piece of the free speech pie; but on Monday 8 February, Clubhouse was finally shut down in China.
"We've seen people host book clubs, fireside chats, passionate debates, and comedy shows," they say. "When people have fallen asleep late at night, others in the room have "tucked them in"—quietly sending them back to the audience in order to mute their microphone."
"People seem to be coming back because it's a place where they can talk for hours at a time and leave each day feeling better rather than worse, because they've deepened friendships, built new ones, and learned something new."
How do I get a Clubhouse account?
Anyone can join with an invite from an existing user – which must be sent from the app itself – or sign up for the waiting list to reserve your username.
The app is not intended to be some exclusive, members only club, but the reason it is invite only at the moment comes down to its creators wanting to develop a community at a slow but steady pace.
Plus, the whole thing is run by only a small team which features only two full-time employees, and they haven't yet finished building the features that will allow the app to handle more users: "we just aren't ready to ship the general release version yet."
That said, it's a major goal of the developers to open the app up to many more people in 2021, and with more funding from new investors, the team hopes to begin work on an Android version of the app, upgrade its servers and scale up its Trust & Safety and Support teams over the next few months.