Will Christmas markets be allowed to open in 2020? The events confirmed by organisers so far - including Edinburgh, Leeds and York
Normally the festive season will see thousands of people descend upon Christmas markets in cities across the UK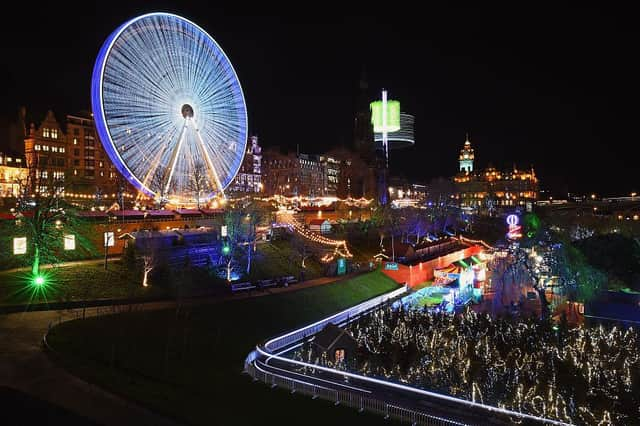 Whether it's tucking into some mince pies, keeping warm with some mulled wine, or learning how to ice skate, visiting the annual markets is a fun way to get into the holiday spirit
Sadly, because of the Covid-19 pandemic, many of the UK's favourite Christmas markets have been cancelled for 2020, with difficulty in being able to maintain social distancing being a key reason.
However, some of the cities around the country will be opening up their festive markets to the public, albeit in a slightly different way than normal. Smaller markets and event locations spread over cities are some of the changes that will be made to help with social distancing.
Although several cities have announced the cancellation of their annual markets, here is a list of UK cities which have confirmed their festive events are still going ahead:
In London, Hyde Park's Winter Wonderland was cancelled at the start of September, with organisers saying they couldn't find a responsible way to go ahead with the Christmas extravaganza. Similarly, the capital's Winterville Christmas market held in Clapham Common will not be returning for 2020.
In Yorkshire, the annual market in Leeds, held in Millenium Square has been called off. Also, the counties markets held in Whitby, Richmond, Filey, Grassington, and Northallerton are cancelled.
Birmingham normally boasts the largest authentic German market outside of Germany and Austria, but it will not take place this year. It will be the first time the event has not gone ahead since 2001.
Elsewhere, markets in Aberdeen, Bath and Padstow have also all been cancelled due to the coronavirus pandemic.
If you still haven't seen your local Christmas market on the list it might be because the city council hasn't decided yet. Here is a list of locations that haven't confirmed whether their festive events are taking place.
London's Southbank Centre Festive Walk