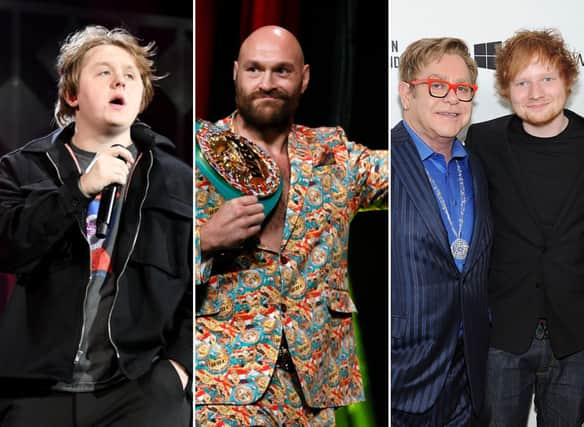 Christmas Number 1 2022 Odds: Here are the 10 acts that are favourite to top the festive charts - including Tyson Fury and Lewis Capaldi
From Mr Blobby and Cliff Richard, to X Factor winners and Queen's Bohemium Rhapsody (twice), some memorable songs have been crowned the official Christmas Number 1.
While claiming the top spot in the festive charts isn't as competitive as it once was, it's still a highly sought after accolade in the music industry.
This year the race to claim the number 1 starts at 12.01am on Friday, December 16, and runs until 11.50pm on Thursday, December 22.
The winner will be revealed live on BBC Radio 1's Official Chart Show from 4pm on Friday December 23, with the full top 100 published online on OfficialCharts.com at 5.45pm on the same day.
Here are the top contenders, according to the bookies.