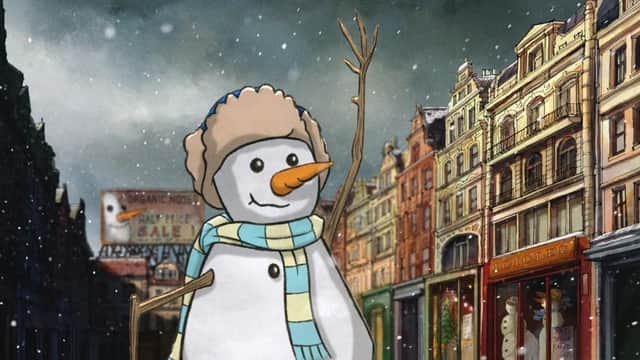 John Lewis, Amazon, Coca Cola and Tesco are some of the retailers that have stepped up to the mark to create unforgettable short films, after an unprecedented year.
Some of them made us cry, some of them warmed our hearts and some of them made us laugh.
But be warned, some of these questions are tough - and only true Christmas advert fans will get them right.
Whoever gets the most right wins the ultimate prize - eternal glory and bragging rights. That is, until next year.
Christmas advert quiz questions
1. On what date did John Lewis release its 2020 advert?
2. What two charities does the John Lewis advert support?
3. How many artists created the John Lewis advert?
4. Who sings the original John Lewis advert song?
5. How many adverts did Sainsbury's release this year?
6. What kind of sauce does the dad make in the Sainsbury's advert?
7. Was the main character in Amazon's advert a singer, ballet dancer or swimmer?
8. The Amazon advert's main character is a real life sportswoman - true or false?
9. What does the dad in Coca Cola's advert try to deliver to Santa?
10. What famous war film did the Coca Cola advert's creator, Taika Waititi, direct?
11. In the Tesco advert, what 'naughty' act does the first person confess to?
12. What is Santa caught eating in the Tesco advert?
13. What is Kevin the Carrot's hedgehog friend called?
14. How many Aldi adverts has Kevin the Carrot been in?
15. What famous film is the Aldi advert a parody of?
Christmas advert quiz answers
Here are the answers to the quiz questions:
1. Friday 13 November
2. FairShare and Home-Start
3. Eight
4. Celeste sings original song Give A Little Love
5. Three
6. Gravy
7. Ballet dancer
8. True, it's ballet dancer Tais Vinolo
9. His daughter's letter
10. Jojo Rabbit
11. Giving her sister a really bad haircut
12. Mince pies
13. Harry the Hedgehog
14. This year is his fifth
15. Top Gun