Book a Christmas party in Edinburgh: Get into the festive spirit with Boom Battle Bar
Check your calendars, round up your friends and workmates ... it's the time of year to think about your fun festive plans. And this year, make some Christmas noise with a big Boom!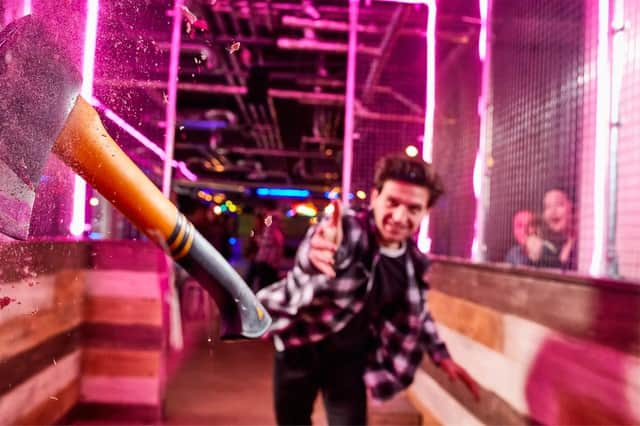 Boom Battle Bar in Edinburgh is the perfect destination for your Christmas parties this festive season.
You won't be short of laughter in this city centre bar, unmissable activities and adrenaline packed games make this an adult's playground.
Of course, there's everything you should expect from a venue with the word "bar" in it. There's delicious food, epic cocktails, and exceptional hospitality.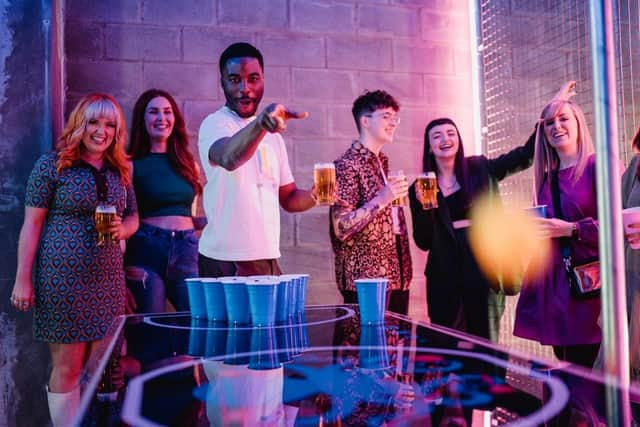 Add in the "boom" and the "battle" and your Christmas party will go to a whole other level.
Boom Battle Bar, in Edinburgh's Omni Centre, is the UK's first and only Battle Bar, with a battleground full of competitive gaming that you won't want to miss.
Don't miss out, book your party now
There is a range of social competitive games to choose from, including Axe Throwing, Augmented Reality Darts and Beer Pong.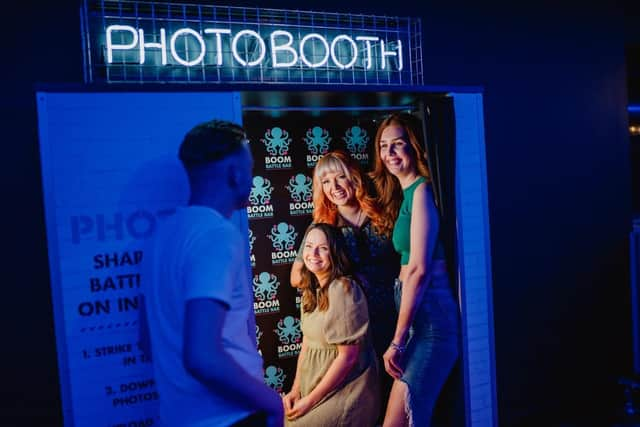 They've got private hire options too, and plenty of add-ons so you can get in the full festive spirit. Add in a full food menu with limited edition Christmas specials, live DJs, sports on the big screen and there you have it: A perfect Christmas night out.
Don't wait for Santa and Rudolph to be only a few days away before booking your party.
Boom Battle Bar is a fun spot and people are already booking up slots to make their festive night a cracker of a night.
Choose from one of three pre-set Christmas packages: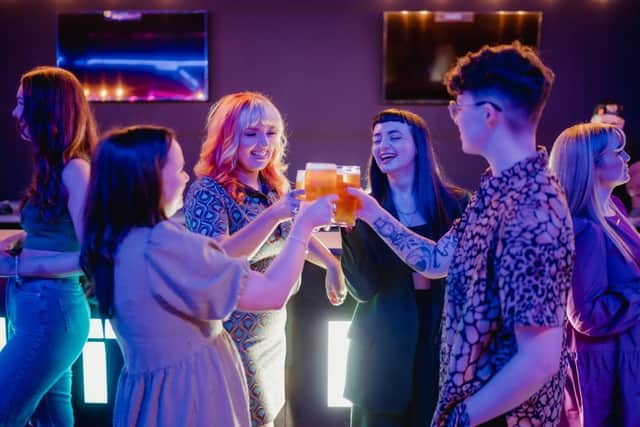 – Balls & Booze (£35 each) is for a group of 6-12 with two house drinks and 90 minutes game play
– Competition & cocktails (£70 each) for 12-50 people includes two hours of game play, street food, cocktails on arrival
– Festive fun & frolics (£95 each) for 50-150 people, and wow there's a great cocktail deal, street food, a Christmas cocktail, gaming fun and much more
– Check out the three options on the Boom Battle Bar website.
Once you decide what is best for you, then Boom Battle Bar's dedicated sales and events managers will work closely with you, taking care of every detail to make your event the best Christmas event it can be. Or if these don't suit your needs, reach out so they can plan something extra special and unique for your team.
Special midweek deal for students
If you can't wait for Christmas to enjoy a night out at Boom Battle Bar – which is wheelchair accessible - then there's nothing stopping you.
And if you're a student, there's a special midweek student menu which features exclusive cocktails.
Boom Battle Bar in Edinburgh is just a five minute walk from Edinburgh Waverly station via Calton Road and Leith Street.
If you're a nominated driver at Christmas, you can park at the OMNi Centre car park.
Boom Battle Bar is in Units 3 and 4 in the Omni Centre (the postcode is EH1 3AU).
To find out more, and to book yourself a perfect Christmas night out, go to the Boom Battle Bar website.