All I Want For Christmas Is You: release date and how much Mariah Carey earns each year from the Christmas song
The song could be UK Christmas number one for the first time in 26 years
It's that time of year again when we play Christmas crooners with tinsel draped round our necks and mulled wine in our hands (ok, just me then?).
But do you recall, the most famous ballad of all? That's right, it wouldn't be Christmas without Mariah Carey's 'All I Want For Christmas Is You' blasting through shopping centre speakers.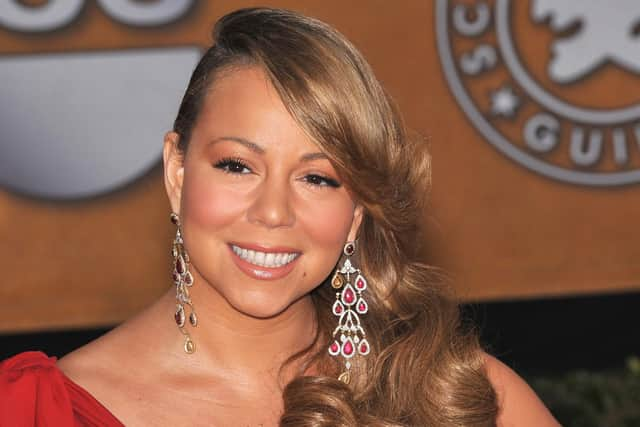 Here's how much the singer earns every year from the hit.
When was 'All I Want for Christmas is You' released?
The song first came out on 28 October, 1994, when Mariah was just 24 years old.
The hit record was released by Columbia records as the lead song on her holiday album, Merry Christmas, and was co-written by Carey and her then songwriting partner, Walter Afanasieff.
Mariah is seen in the video of the song, frolicking around in the snow dressed in a snowsuit and receives a visit from her husband at the time, Tommy Mottola, who is dressed as Santa and rides a red sleigh.
Despite being critically acclaimed by The New York Times that year, it could not be awarded a top spot in the US charts as it was not released commercially as a single.
It reached second place in the UK, beaten to Christmas number one by East 17's 'Stay Another Day'.
How many times has it been number one around the world?
Despite reaching number one in numerous countries, including Australia, Canada, France, Germany, and the United States, 2020 might be the first year it tops the Official UK Singles Chart.
In 2019, the song topped the US Billboard Hot 100 for the first time, after a rule change in the early 2000s meant it could finally compete as a single - making it the song with the longest trip on record to reach number one.
The song has already reached the top of the UK Big Top 40 in 2020, based on data from Apple Music and iTunes.
However, it still hasn't reached number one on the Official UK Singles Chart, which is calculated from official sales of downloads, CD, vinyl, audio streams and video streams
In the official charts, the song currently sits at number two, having entered the running earlier than ever before, on 22 November.
With two weeks still to go until the Christmas number one is announced, there is still plenty of time for the 26-year-old classic to shuffle up to the top spot.
Also battling for Christmas number one are Liam Gllagher's 'All You're Dreaming Of', Justin Beiber and his rendition of 'Rockin' around the Christmas Tree', Jess Glynne's 'This Christmas' and Great British Bake Off host Matt Lucas - and his festive 'Thank you, baked potato'.
How much does Mariah Carey make each year in royalties?
As of 2017, the song was reported by The Economist to have earned $60 million (around £45 million) in royalties, from the US alone.
That equates to an approximate $2.6 million (£1.9mn) per year.
With estimated sales of over 16 million copies, it is unchallenged as the best selling Christmas single by a female artist and one of the best selling singles of all time.
And Carey isn't finished yet, having just launched a Christmas show, Mariah Carey's Magical Christmas Special, which is available to stream on Apple TV+.
What is Mariah Carey's net worth?
The singer's net worth is estimated to be between $300 million (£225mn) and $520 million (£390mn).