Wheeler Dealers - back in business
Wheeler Dealers is back for another season so we caught up with Mike Brewer to chat about the highs and lows of the upcoming series, the joys of a sunny Californian climate and why he might be willing to brave the weather to bring the show back to Britain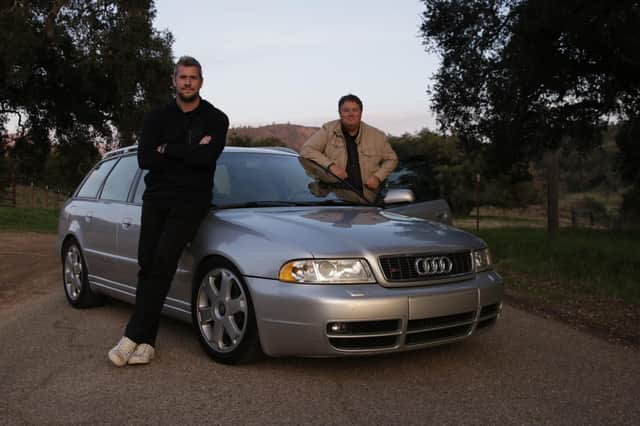 If you have even a passing interest in cars and car restoration it's likely that you're familiar with Wheeler Dealers.
Starting out on a tiny UK satellite channel with a £1,000 per car budget, it has grown to be one of the biggest car shows in the world, spawning spin-offs and jumping from the UK to the US but never losing touch of what has driven its success.
Back for a 16th series, the format and appeal remains simple. Used car specialist Mike Brewer sources a selection of interesting but flawed cars and he and engineering whizz Ant Anstead set about repairing and refreshing them before selling them, hopefully for a profit.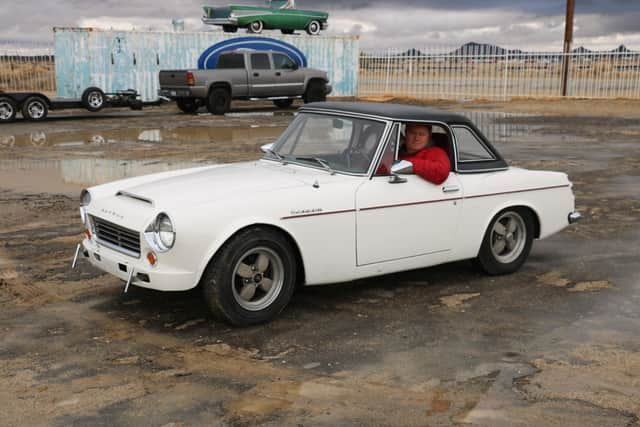 Ahead of the series premiere on August 31, we spoke to Mike about some of the challenges this time around, why age doesn't matter and why he won't rule out a return to the UK.
The generation game
Wheeler Dealers has always been known for its eclectic choice of projects, from Beetles to Bentleys, and this series is no different, with two very different models charming their way into Mike's heart.
"This series, I'm really pleased that we managed to squeeze in the Datsun 2000 from 1969," he says. "It is one of my all-time favourite little British-style sports cars to be made in Japan. They sort of reverse engineered everything that was really good about British sports cars and wrapped it up in something that is reliable. We've done a really good job on it and I'm really pleased with that car."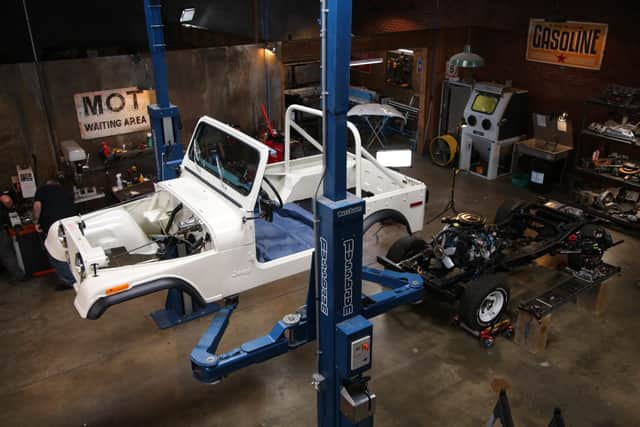 At the opposite of the spectrum is a 2001 Audi S4 Avant that won Mike over for different reasons. "That's like a wolf in sheep's clothing. It looks like something you should be taking your kids to school in but once you put your foot down your internal organs end up in the back seat because it's that fast. It's an amazing car."
American horror story
If the dinky Datsun and awesome Audi were high points for Mike, a homegrown icon proved to be a lot more troublesome.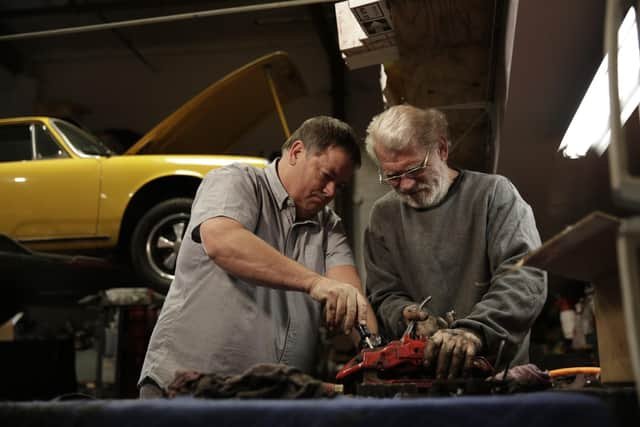 He explains: "It's fair to say that none of the cars in this series have been easy but there's one car coming up - the 1979 Jeep CJ7 Levis Edition - that was particularly tough.
"When I found the car it had some really bad bodges. A lady had bought it off an unscrupulous car dealer and we set about trying to repair those bodges and to give the car back its dignity."
That ranged from giving new life to the Levis-upholstered interior to some significant bodywork repairs for the open-top off-roader.
"That meant a lot of fabrication for Ant," says Mike, "and fabricating this vehicle meant we had to split the frame from the body. We ended up doing a whole restoration, including a whole new Levis Edition interior, so a lot of work."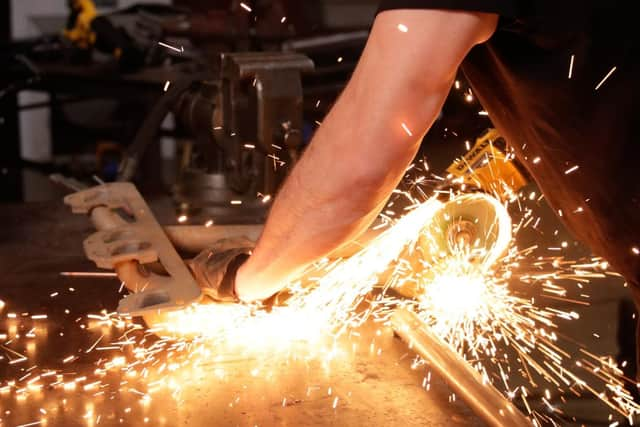 Every day's a school day
But it takes more than a bit of hard work to scare off the Wheeler Dealers crew.
"Ant and I have got this burning passion to just put cars back on the road and make them better than they were before we got them," says Mike. "And it doesn't matter if I turn up at the workshop with something complicated like the Porsche Cayenne or something as simple as that little Datsun roadster.
"Cars are made up of the same material and whatever generation they're from me and Ant both tackle the cars in exactly that way. We look at the car as a whole, we think about what the car needs and we face those challenges and problems every day. We are both genuinely learning something new about cars every single day.
"It's what makes the programme brilliant, because of the diversity in what we're working on."
It's a diversity that's driven by the fans as well as Mike and Ant's own passions, with the team responding to viewers' demands for cars they'd like to see as well as their tip-offs about potential show material. Combined with Mike's decades of experience in the used car trade and some good old-fashioned legwork it helps ensure a steady supply of new motors.
Mike says: "It's a monumental task to go round looking and flying around the US looking for cars - it's a big place and it takes a lot of effort. But we've got it down pat now. If I can't get to it immediately, I'll send somebody locally to go and see it or I'll dispatch one of our off-screen mechanics to go and have a look at it. Nine times out of 10 we do turn cars down so the 10 per cent of cars that make into the workshop are the ones we cherry pick, the good ones."
Even with all the effort put into finding the right cars, there are still some that have eluded the pair. While this series sees Mike finally land a rare Saab 9-3 Viggen in need of some TLC, he says there is a long list of models he's yet to snare.
"With Wheeler Dealers it's always nice to chase the cars that you've always wanted to do. We've got lists and lists of cars that we are still trying to get to but we never seem to get to them. Either the prices have gone away or they're just 'unobtanium'. Cars like a Cortina. We've never done a Lotus Cortina."
Transatlantic appeal
Sticking in the UK might have helped their chances of landing a classic Cortina but the show's burgeoning global success saw Mike relocate five years ago to Huntington Beach California, where he was joined by Ant from series 14.
It opened the door to Americana like this series' Jeep, a Plymouth Barracuda and a Chevy Corvette but, the cars, distances and climate aside, Mike says the process of buying, repairing and selling cars isn't that different.
"Fundamentally, it's exactly the same on both sides of the pond. For us, being where we are in Huntington Beach, it's the hot rod capital of the world so if we do find a car that's got problems, the chances are that within a stone's throw from our shop we're going to find something to fix it or somebody who can help us. That's the benefit of being here, plus rust isn't an issue because here it's dry and they don't put salt on the road so the cars are generally in better condition."
But, despite the obvious attractions of the US, the lure of home is always present, along with plenty of fans keen to see Wheeler Dealers come back to Britain.
"Never say never," is Mike's response when asked if he's tempted to bring the show back to the UK.
"I am an Englishman and I do live in England and that's where I'm naturally going to migrate back to, so I think at some point it would be fantastic to have another go at Wheeler Dealers back in Britain.
"I'm very much looking forward to it. I'm not looking forward to the winters or the salty roads but I'm certainly looking forward to saving some cars over there."
Wheeler Dealers returns exclusively to Discovery Channel on August 31 at 9pm