Volkswagen ID.5 review: price and specification set electric SUV coupe apart from mainstream rivals
Volkswagen's flagship EV is packed with style and technology but faces some tough competition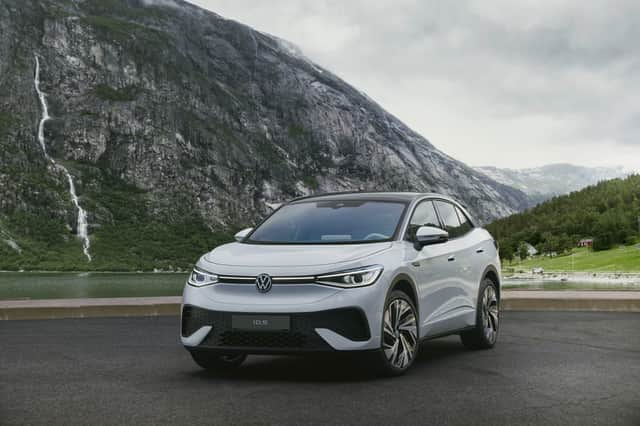 Those are all familiar segments for VW but, of course, it is also putting a lot of effort into the electric SUV market with models like the ID.4. The ID.4 is VW's answer to the likes of the Kia EV6, Hyundai Ioniq 5, Ford Mustang Mach-e, Nissan Ariya and Tesla Model Y, but alongside it, Volkswagen offers the ID.5.
Think of the ID.5 as a higher-spec coupe version of the ID.4 and you're not far wrong. The two cars share the platform and the same sleek, smooth front end which makes a pleasant change from the overly aggressive design of many SUVs. The ID.5's coupe styling also works far better than some SUV-coupes and while it loses a little headroom compared with the ID.4, the boot is actually slightly bigger.
The payoff is a far steeper starting price than the ID.4, which is available with smaller batteries and less powerful motors. That, presumably is to give the ID.5 its own position in what is becoming a crowded market.
Volkswagen is taking a pretty simple approach to its interiors at the moment, so the ID.5's cabin feels largely like a scaled-up version of the ID.3's with marginally better materials. There are decent soft-touch finishes, vegan "leather" upholstery and a neat simplicity to the layout with its modular screens and low centre console, plus tonnes of useful storage space. The low console, flat floor and large glasshouse (including a massive sunroof) create a feeling of spaciousness, which is reflected in decent room front and rear.
Sadly, though, like the ID.3, there are no buttons for important functions, leaving those on board to battle with the annoying/dangerous array of touchscreen, haptic touch controls and hard-to-see sliders.
That's one poor example of VW's desire to embrace technology but elsewhere the high-tech approach is better. The navigation on the HUD is a lesson to BMW in how to do augmented reality and the predictive braking which uses navigation data to adapt braking regeneration on the approach to junctions works surprisingly well most of the time.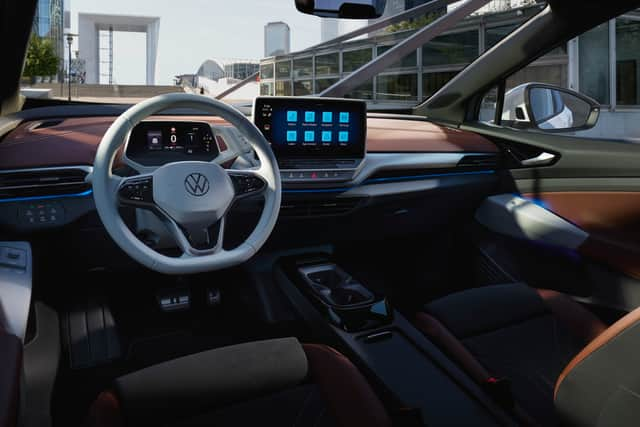 Partly justifying its high starting price, ID.5 also features matrix LED adaptive headlights and park assist plus with memory function, which enables the car to automatically repeat individual, pre-taught manoeuvres such as approaching and stopping in a driveway or garage. It's also the first VW to come with bi-directional charging.
That works with the ID.5's single battery option - a 77kWh unit which offers up to 327 miles of range depending on the trim level and spec. This will charge at up to 135kW, allowing drivers to go from 10-80% in around half an hour.
That battery can power one of three different drivetrains. Entry spec Pro features a 172bhp single motor while Pro Performance turns that up to 201bhp, sent to the rear wheels in both cases. Above them, the GTX gets a second, front-mounted, motor for a total of 295bhp. We've tested that before in the ID.4 and while it's quick enough, it doesn't scream performance car.
One of the big problems with the GTX is the weight of the car and even shorn of the bulk of the second motor, the ID.5 still feels pretty flabby. So the 201bhp of the Pro Performance is at best adequate. Surprisingly, the 172bhp Pro models have the same torque, so don't feel that much slower in many conditions. There's a burst of instant response but once you're moving progress is steady rather than speedy.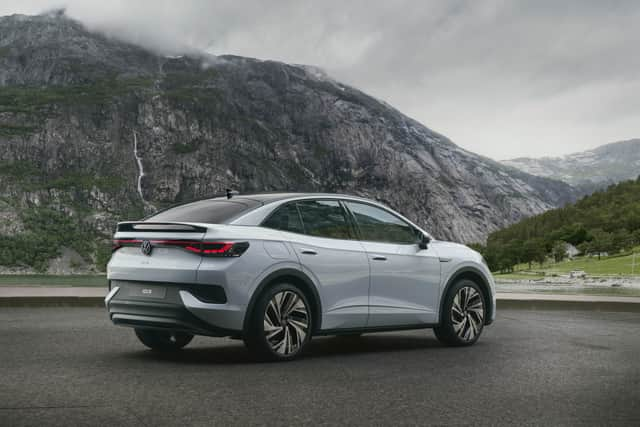 The handling is a similar story. The ID.5's height and weight are apparent in corners where there's obvious lean and very little communication from the steering. How much such things really matter in a family SUV is, of course, subjective but something like a Mustang Mach-e or Kia EV6 is more fun to drive.
It's when considered against such rivals that the ID.5 starts to struggle. In isolation it's a good car with decent space, range and performance. But, for the money, rivals offer a more compelling package.
Volkswagen ID.5 Max Pro Performance
Price: £59,110 (£61,025 as tested); Motor: Single electric motor; Battery: 77kWh; Power: 201bhp; Torque: 229lb ft; Transmission: Single-speed automatic, rear-wheel-drive; Top speed: 99mph; 0-62mph: 8.4 seconds; Range: 322 miles; Consumption: 4.1m/kWh (combined); Charging: up to 135kW
Comments
 0 comments
Want to join the conversation? Please or to comment on this article.