UK car discounts - the new cars savings of up to 20% on best-selling models ahead of September plate change
The popular models reduced by thousands of pounds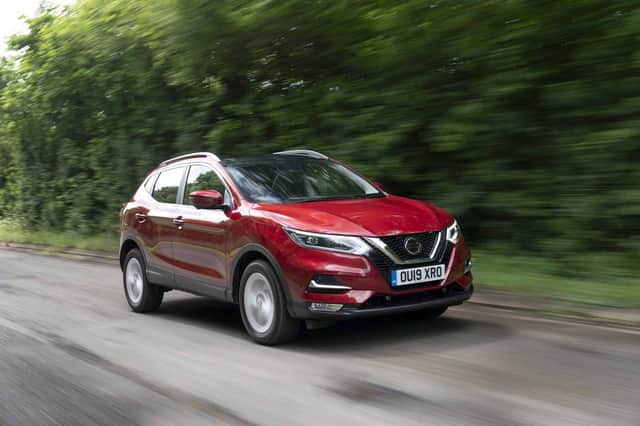 The Nissan Qashqai is regularly among the UK's best-selling new cars
Car dealers are offering as much as 20 per cent off some of Britain's most popular models as they look to encourage sales ahead of next month's registration plate change.
New car registrations rose in July as pent-up demand saw buyers rushing to secure a new vehicle but there are concerns that the market may slump again in coming months.
In response, dealers are offering significant discounts on models including the best-selling Nissan Qashqai, the Seat Ibiza, Mercedes E Class and BMW X2.
Research by What Car? revealed that buyers can get up to 20.9 per cent off a new Qashqai N-Connecta, bringing its price down by £5,471, to £21,299. A similar reduction of 20.5 per cent on the VW Touran knocks £5,676 off the £28,905 list price.
Other models with major savings include the Mercedes E Class AMG Line, with 19 per cent or £,7600 off the £41,710 list price, the BMW 2 Series (17 per cent off) and Seat Ibiza (16 per cent off). In terms of outright cash savings, BMW 5 Series buyers could get £7,930 (16 per cent) off.
On average, buyers can save £3,066 or 7.68 per cent on the cash price of a new car, according to What Car?'s Target Price mystery shopper data.
As diesel continues to decline in popularity the average discount on a diesel model stands at 8.46 per cent, or £4,547 but there are even savings to be made on in-demand electric vehicles, with buyers told to look for savings of 4.73 per cent.
Steve Huntingford, editor of What Car?, said: "Normally September is the second-biggest month for new car registrations after March, but this year's lockdown means it has the potential to eclipse all other months.
"With all sales now crucial to the industry's efforts to recover from the effects of the Covid-19 there are some terrific discounts available to try and tempt car buyers back into showrooms. Our team of mystery shoppers is constantly scouring the market to set our Target Prices, and the evidence is that for certain types of car, this is a great time to be buying."