Top Gear series 29: when the new series is on TV, presenters, cast, motors - and how to watch
All the details on the new Top Gear series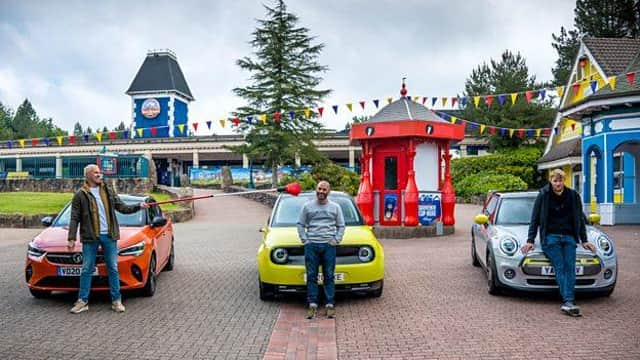 Fans of vaguely car-related stupidness rejoice, Top Gear is back.
After a six-month break, the BBC's hit motoring show will shortly return to our screens with the usual mix of attention-grabbing supercars and daredevil stunts.
Last series' escapades saw the presenters venture from Bognor Regis to Kathmandu and drive everything from a Ford Escort to the Volkswagen I.D. R. Now they are back for more of the same, albeit with Covid-disrupted schedule.
When does the new series of Top Gear start and what channel is it on?
Series 29 of Top Gear starts on Sunday, October 4.
After 18 years as BBC Two's flagship Sunday night show Top Gear is moving to BBC One but retaining its traditional 8pm slot.
Charlotte Moore, director of BBC Content said the move would bring the show to a wider audience. She said: "Freddie, Paddy and Chris have revitalised the hit series with their escapades and banter; and we couldn't have asked for a better response to their series so far and the impact it's had with young audiences."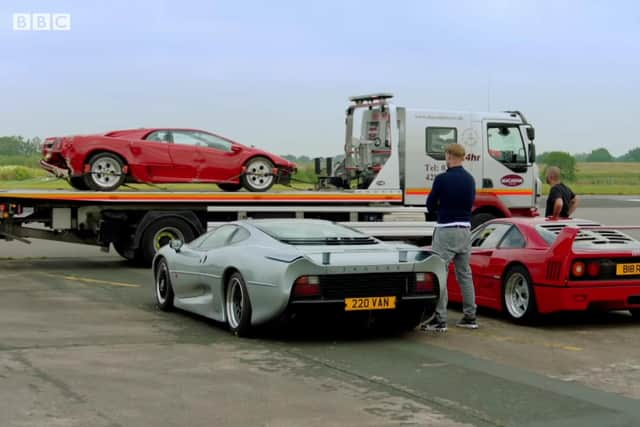 Who is presenting Top Gear series 29?
After a few years of seemingly endless line-up changes, Top Gear now has a settled presenting team. Returning for this latest series are journalist and racing driver Chris Harris, former cricketer turned presenter Freddie Flintoff and comedian Paddy McGuinness. And, of course, the mysterious Stig.
What's coming up?
Even the world's biggest car show hasn't escaped the Covid-19 pandemic unscathed and several changes have been made to work around travel and social distancing restrictions.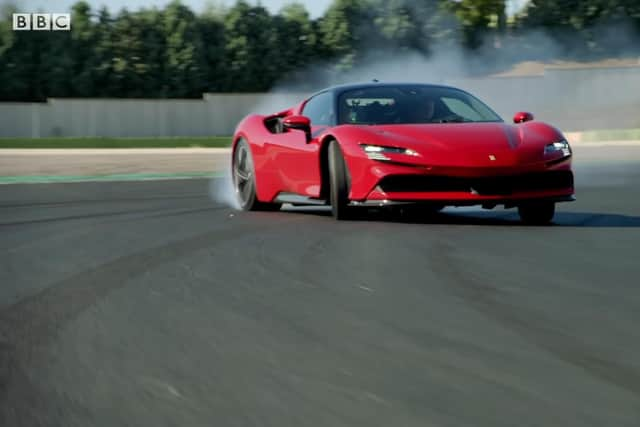 Among the biggest changes is the drive-in studio which replaces the regular set. Still based at Dunsfold Aerodrome, the new studio is outside the hanger that usually hosts the show and allowed 500 audience members in 160 cars to watch the show being filmed while remaining socially distanced.
The number of overseas trips has also been cut back so expect less globetrotting and more exploration of Britain's highways and byways.
That includes the trio testing three new company cars by spending 24 hours driving around McGuinness's hometown of Bolton without leaving the cars.
They also pay a visit to a deserted Alton Towers to put three new all-electric superminis - the Honda e, Mini Electric and Vauxhall Corsa-e - through their paces among the dormant rollercoasters.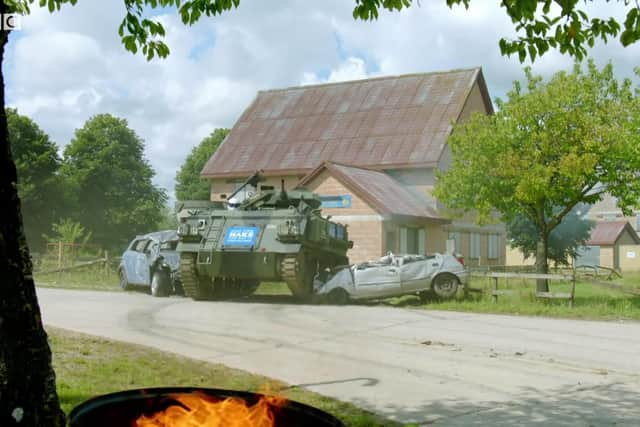 A brief trip abroad sees the three compete in a downhill ski slalom in €30 rental cars.
Performance car fans are still well catered for, with Chris Harris getting behind the wheel of the new Ferrari SF90 and the Audi RS6 Avant. The trio also take a road trip in three 200mph supercars of the 1980s and 90s, which saw McGuinness crash a £250,000 Lamborghini Diablo into a ditch.
The latest trailer for the show also reveals the usual silliness, including the team thrashing a modified ice cream van along a beach, attempting a wall of death stunt, and the Stig driving a tank.